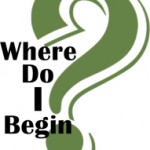 Are you new to the wonderful world of machine embroidery? Have you often wondered where and how to get your questions answered? In today's blog post, we have tried to compile a comprehensive post with links to resources for your specific embroidery machine. We frequently receive emails, especially in January, when many have just received a new machine, asking us questions specifically related to a certain machine. "How do I use my embroidery machine?" "How do I get the designs to my machine?" "Will your designs work on my machine?" "What embroidery format does my machine use?" "What hoop sizes can I use?" etc. As exciting as it is to get a new machine and dive into this creative hobby, initially, it can leave you scratching your head wondering where to start!
While we are unable to give advice on specific machines and software
, your machine should accept one of the formats that we offer. There many, many embroidery machines available on the market today. Each brand has several different models. Therefore, it is not possible for us to know the ins and outs of every machine. Furthermore, not all machines have the same process for transferring designs to USB media for your machine. Because of this, we wanted to compile this post to provide you with as much support as we can offer in regards to these kinds of questions, and to make it easy to point you in the right direction so that you can get the assistance that you need as quickly as possible and get you on to creating beautiful things with your embroidery machine.
First, almost all embroidery machine dealers offer initial free lessons with the purchase of a machine.
We highly encourage you to take advantage of these lessons if you have not already done so. One of the many wonderful benefits of purchasing your machine from a reputable dealer, is the support they can offer you in getting to know your machine. Therefore, if you have questions on how to use your machine, please use your dealer as a resource and give them a call. I am sure they will be glad to help! You can also join machine specific Yahoo Groups as well as Facebook groups. Below we have provided you with several links and resources to hopefully get you going in the right direction. "Embroidery Help" Facebook Group:
https://www.facebook.com/groups/25431739422/
YAHOO GROUPS
Most machines have a dedicated Yahoo Group where owners of a specific machine can discuss issues related to it. Please visit:
https://groups.yahoo.com
Search for your machine or machine brand in the search box and you'll likely find an active group that you can join, where you can meet other embroiderers who have and use your machine. This is a great way to ask and answer questions specific to your machine!
BROTHER EMBROIDERY MACHINES
SUPPORT
http://www.brother-usa.com/support/#.VMMb8UfF98E
**user manuals, FAQs per machine, user guides, videos, support
Transfer designs from computer to machine using usb port
http://www.brother-usa.com/FAQs/Solution.aspx?FAQID=200000047280&ProductID=DZ820E&Keyword=#.VMuUq2jF98E
Brother PE Embroidery Facebook group:
https://www.facebook.com/groups/388276124532366
BABYLOCK EMBROIDERY MACHINES
Manuals to all machines:
http://babylock.com/downloads/manuals/
Babylock FAQ
http://babylock.com/support/faq/
Specific machine links:
Ellisomo Gold
http://babylock.com/embroidery/ellisimo-gold/
Ellegante 3
http://babylock.com/sewing/ellegante3/
Sofia 2
http://babylock.com/embroidery/sofia2/
Directions on how to transfer designs from your computer to your Babylock Sofia can be found on pg 163 of your manual
Esante
http://babylock.com/sewing/esante/
BERNINA EMBROIDERY MACHINES
SUPPORT
http://www.bernina.com/en-US/Support-5
*manuals, FAQ and support
PFAFF EMBROIDERY MACHINES
SUPPORT
Manuals, FAQs and support
http://new.pfaff.com/en-US/Support-and-Updates/Support
JANOME EMBROIDERY MACHINES
Community forum, manuals, support
http://janome.com/en/support/
Transferring designs to USB Stick or ATA card
http://janome.com/contentassets/0e240947517041e6bcd5423fca4020c4/transferring-designs-to-usb-stick-or-ata-card-no-software1.pdf
Janome Users Like Us Facebook group:
https://www.facebook.com/groups/444694538920768/
SINGER EMBROIDERY MACHINES
Manuals for all machines, how to videos, FAQs and more!
http://futura-support.com/products
Futura Embroidery Facebook Group
https://www.facebook.com/groups/FuturaEmbroidery/
HUSQVARNA/VIKING EMBROIDERY MACHINES
We are unable to find links on Husqvarna/Viking website to manuals and support. Their Customer Service link states: "HUSQVARNA VIKING® take pride in taking care of our customers. Your dealer is trained and qualified to help resolve any issues that you may be having with your machine, your first step should be to contact them directly."
Topaz User Facebook Group:
https://www.facebook.com/groups/368933809884050/
SOFTWARE
EMBRILLIANCE ESSENTIALS SOFTWARE
As a convenience to all of our customers, we offer all of our embroidery fonts in BX format, which enables the fonts to be used as a keyboard font in the Embrilliance Essentials software platform. This is a wonderful program! For all support questions related to Embrilliance software, please visit the Embrilliance website here:
http://embrilliance.com/contact-us
They have a wonderful YouTube channel here with many helpful videos:
https://www.youtube.com/user/britonleap
There is a free "express" version of Embrilliance here:
www.embrilliance.com/express
We believe once you see all of the things this program can do, that you will want to invest in it. It is very reasonably priced and we highly recommend that everyone have a good embroidery customizing software program for versatility and to maximize your creativity.
Here is a handy PDF with more information:
EmbrillianceExpress
This is also a wonderful Facebook group with lots of support:
Brilliant Embrilliance Embroidery Facebook Group
https://www.facebook.com/groups/582705468485594/
We hope that you have found this post helpful! As always, please contact us directly with
ANY
questions you have pertaining to Designs by JuJu designs and our friendly and helpful support staff will get back to you within 24 hours excluding Sundays and holidays.
www.designsbyjuju.com/contact-us/