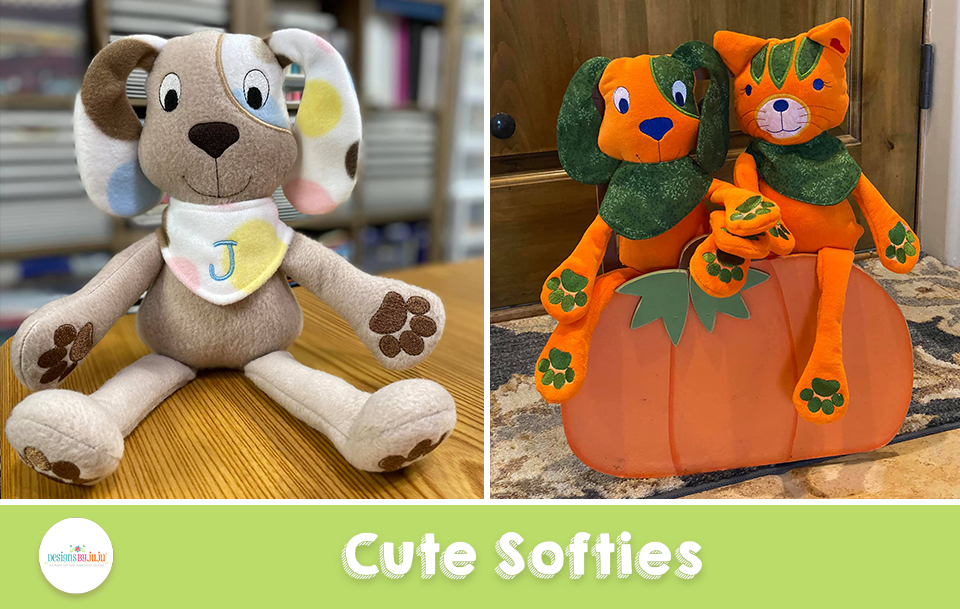 We received so many adorable project photos recently featuring our 
Cute Cat Softie
 and 
Cute Dog Softie
that we just had to put together a blog post to share them with everyone!! We are constantly amazed by all of the creative ways our customers use our softie designs to create such darling gifts for their loved ones. Keep reading to see a few dogs and kitties that may just give you the inspiration you've been looking for!
Cute Dog Softie by Louise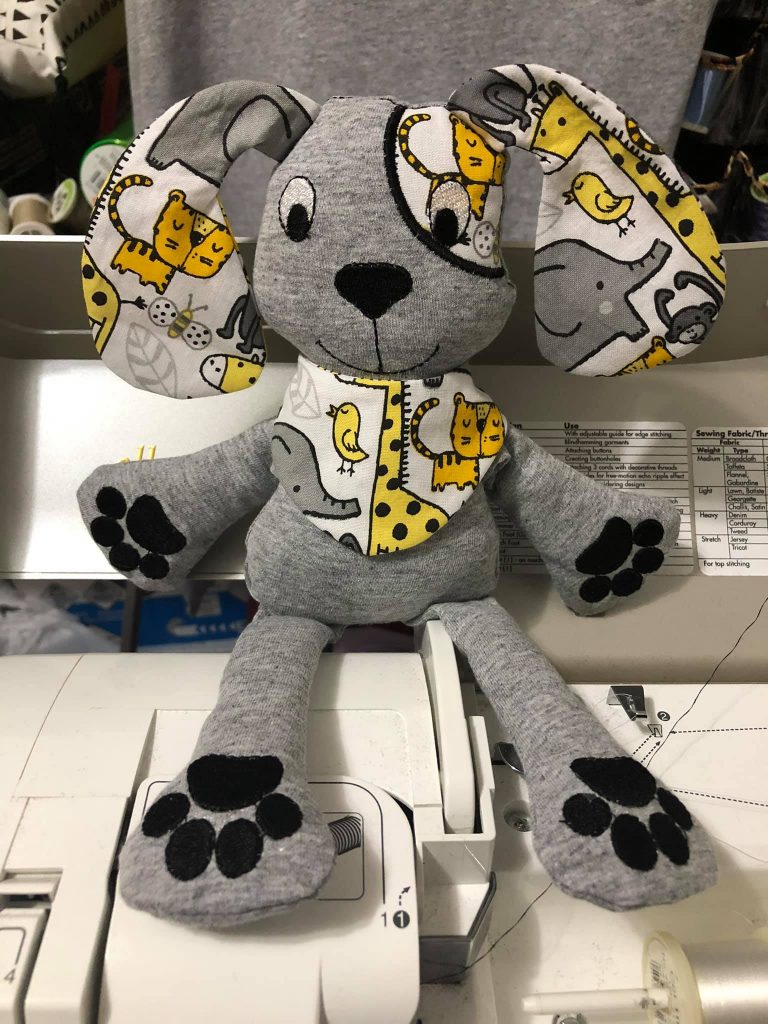 Who else thinks that Louise did an amazing job on her first Cute Dog Softie?? We LOVE the fabric she chose for the ears and bandana that included a bunch of adorable little animals! The fabric is a great accent piece for the gray fur and gives the whole project wonderful pops of color. Too cute!!
---
Cute Dog Softie by Debbie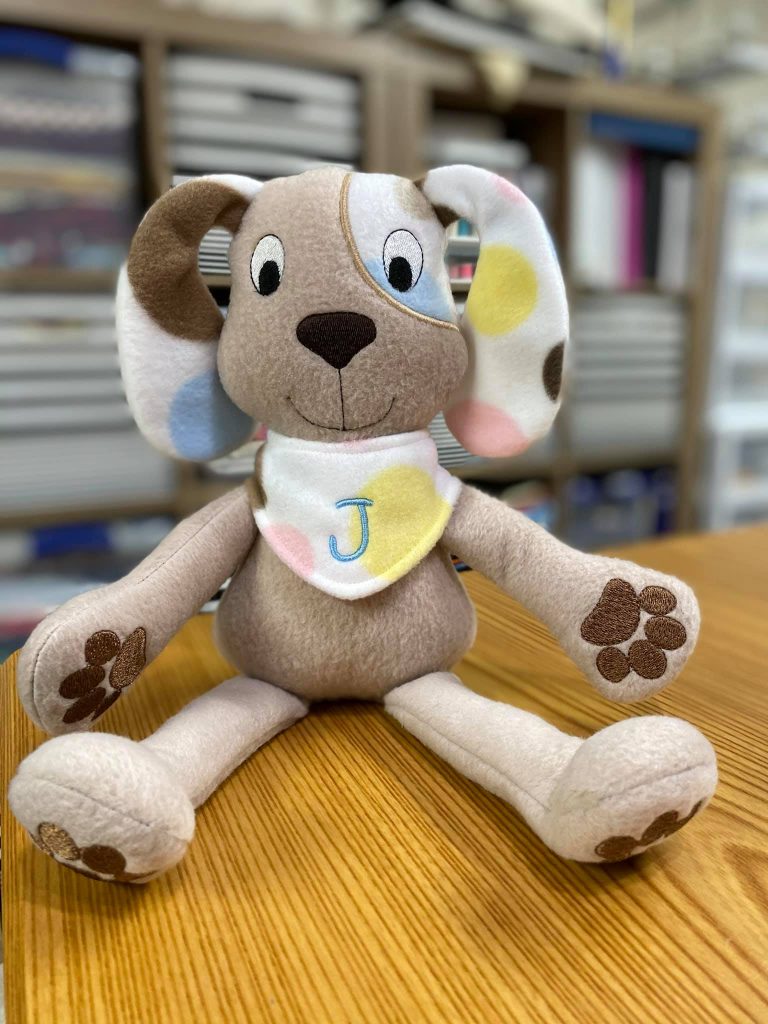 How adorable is this Cute Dog Softie that Debbie made for her great-nephew?? We LOVE how she made the ears and bandana of the dog match by using the same polka dot fabric! Not to mention, the brown fabric she used for the paws goes perfectly with the light brown fabric she used for the fur. It looks so soft & cuddly! What a wonderful gift, Debbie.
---
Cute Cat and Dog Softies by Bonnie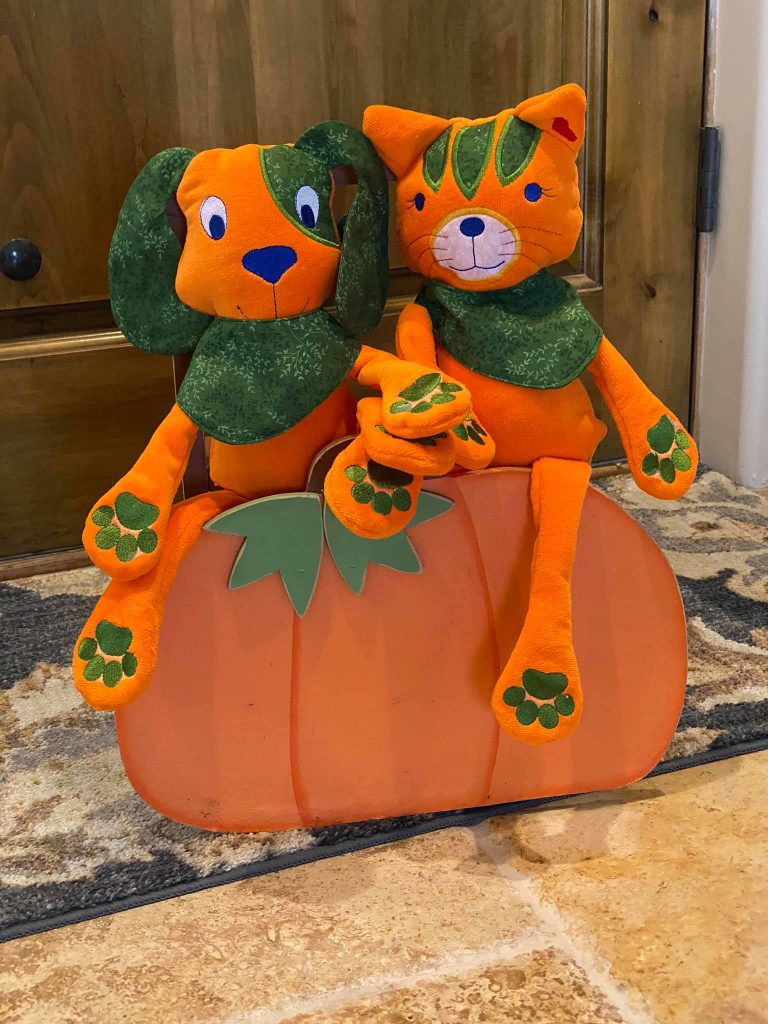 We fell in love with this Cute Cat Softie & Cute Dog Softie the moment we saw this photo! How can you not love the orange and green color scheme Bonnie used to give these softies a fall theme?? The green patterned bandanas against their orange fur immediately caught our eye and made us think of fall pumpkins.  These made us so happy Bonnie, thank you for sharing!
---
Send us your Projects
We can't wait to see what you've been working on. If you have a recent project you are proud of, please send us a picture or two! To submit projects for our showcase, or if you have any questions, please email:
[email protected]
.
Want more JuJu Inspiration?
Check out more Customer Projects blog posts 
HERE
Want The Sets You Saw?
Cute Dog Softie
Cute Cat Softie