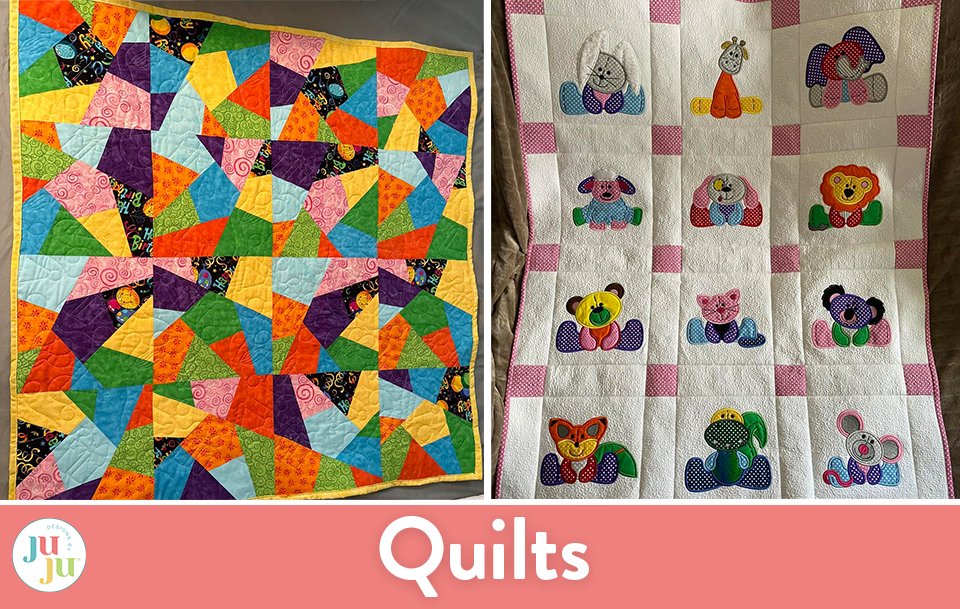 We LOVE seeing our customer's creativity shine through their projects. We've received so many amazing photos from our community showcasing their beautiful quilts that we wanted to share some with you and give you a peek into the endless possibilities of what you can create with your next quilting project...
Quilt by Shannon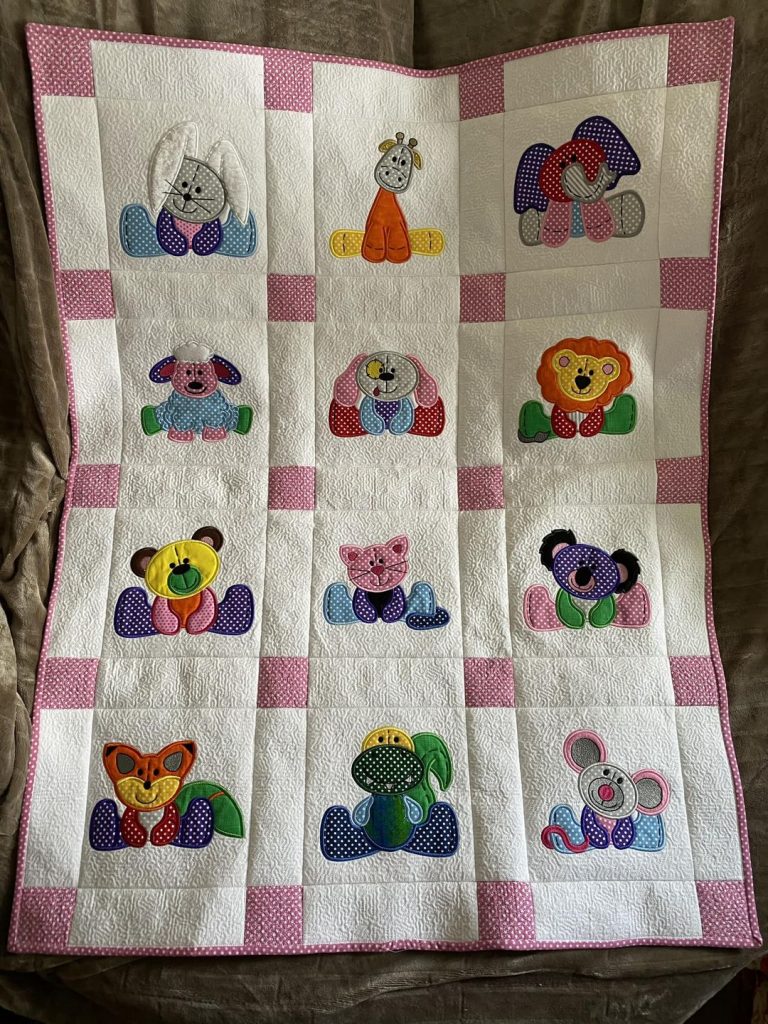 Shannon stitched out this wonderful quilt for her niece who is due in the fall. Our 
Stuffed Animals Applique and Quilt Blocks
make such a cute addition to a gift for a newborn. Beautiful job, Shannon!
---
Quilt by Brenda

Look at how colorful Brenda's quilt is! We would love to have this in our home to bring in a pop of color. She used our Birthday End-to-End Quilting™️ Embroidery Design. Thanks for sharing, Brenda!
---
Quilt by Linda

Last but not least, we have Linda's gorgeous quilt that she stitched for her grandson who is due in October. We love how she embroidered it with his name to give it a personal touch! She used our Be Kind Critters Applique for this project. Thanks for sharing, Linda!
---
Send us your Projects
We can't wait to see what you've been working on. If you have a recent project you are proud of, please send us a picture or two! To submit projects for our showcase, or if you have any questions, please email:
[email protected]
.
Want more JuJu Inspiration?
Check out more Customer Projects blog posts 
HERE
Want The Sets You Saw?
Stuffed Animals Applique and Quilt Blocks Birthday End-to-End Quilting™️ Embroidery Design Be Kind Critters Applique