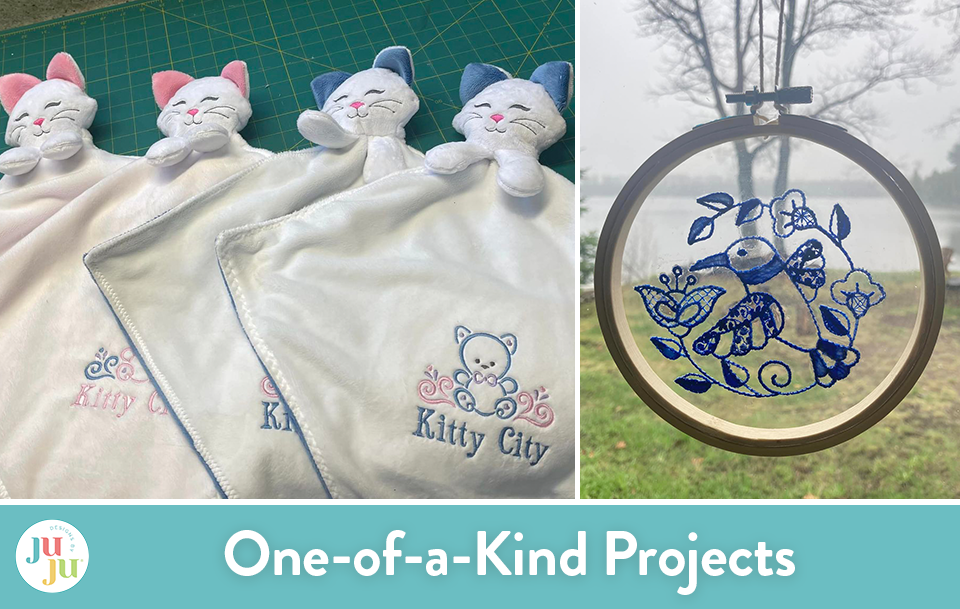 Looking to kickstart your creativity for your next embroidery project? Look no further than this blog! It's filled with customer projects that are bound to give you the itch to stitch. Keep reading to get your creative juices flowing...
Window Decoration by Pamela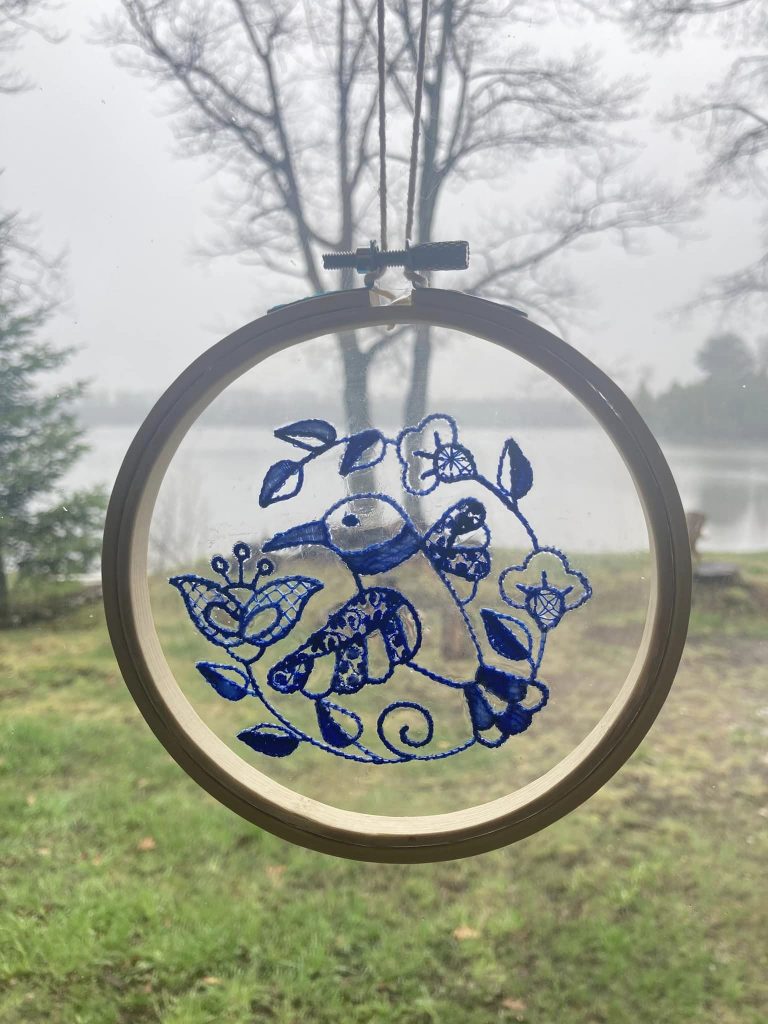 Have you ever seen anything like this?? Pamela stitched one of our 
Jacobean Hummingbirds Redwork
 designs onto clear vinyl to make this stunning window decoration. This is such a creative way to use one of our designs! Great job, Pamela.
---
Cat Baby Blanket Lovies by MJ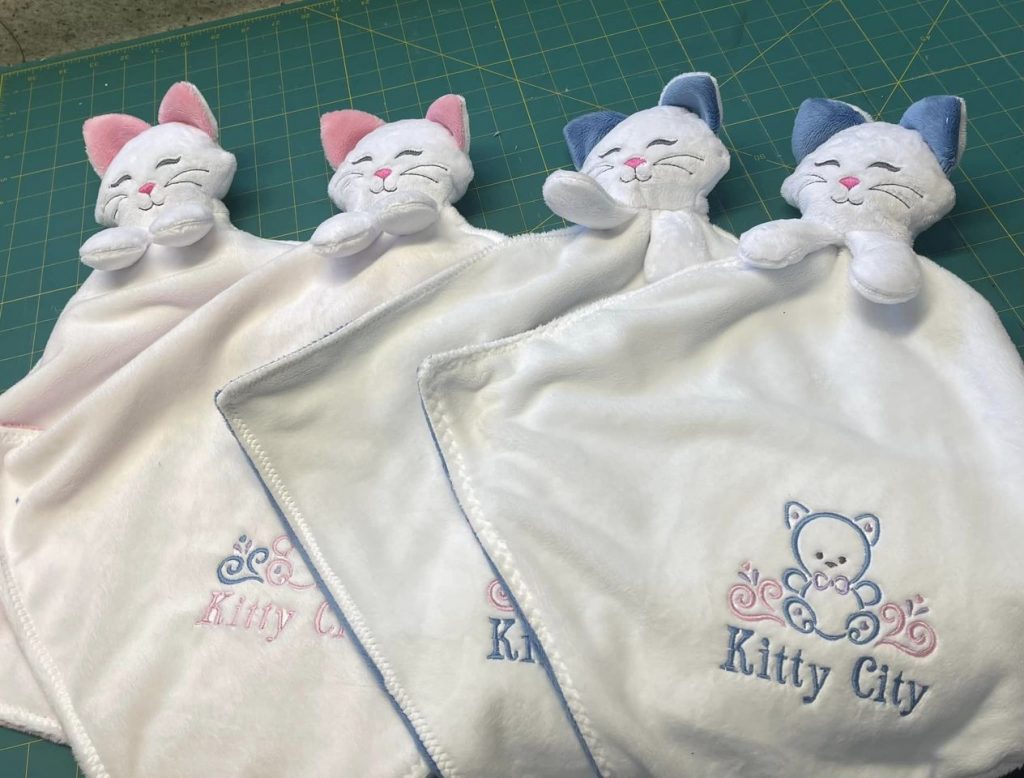 MJ stitched these adorable baby blanket lovies for a fundraiser for a local rescue. What a wonderful thing to do! She used our In The Hoop Cat Baby Blanket Lovie design for her project. Amazing job, MJ!
---
Gift Set by Karen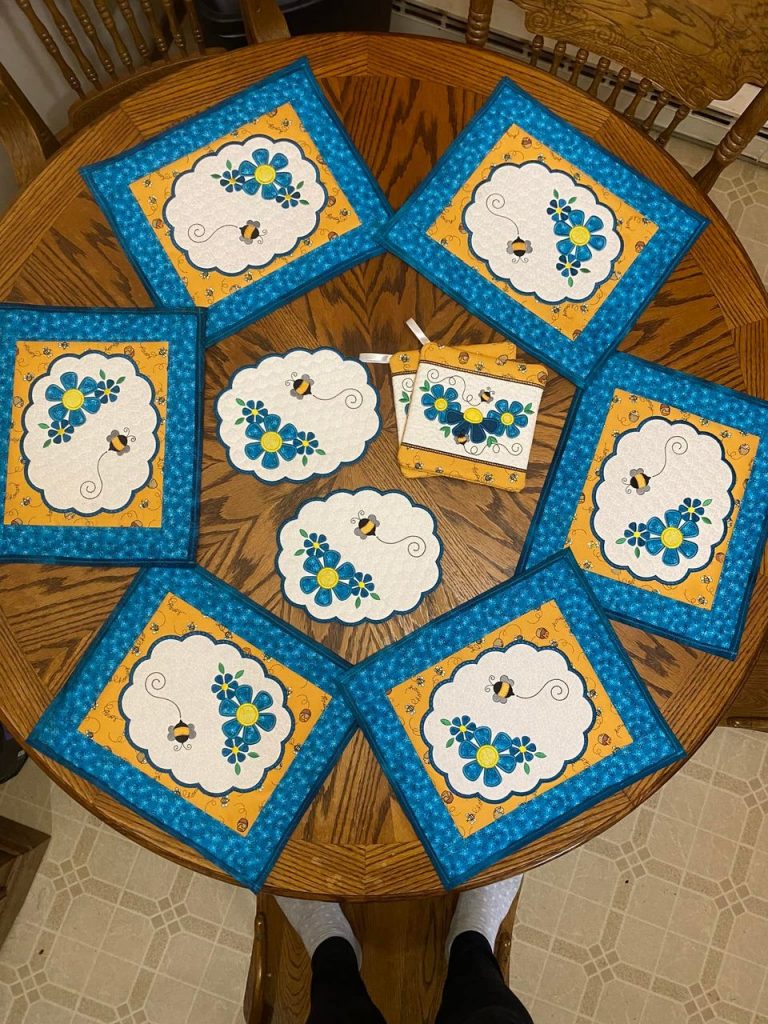 Lastly, we have this incredible gift set Karen stitched out for her daughter-in-law's birthday using our In The Hoop Busy Bees Scalloped Mug Rug design. She used the mug rug design and sewed the design to the gold backing all in the hoop. Once she had the center, she put borders and backs on them. So creative! We can't get enough. Thanks for sharing, Karen!
---
 Send us your Projects
We can't wait to see what you've been working on. If you have a recent project you are proud of, please send us a picture or two! To submit projects for our showcase, or if you have any questions, please email:
[email protected]
.
Want more JuJu Inspiration?
Check out more Customer Projects blog posts 
HERE
Want The Sets You Saw?
Jacobean Hummingbirds Redwork In The Hoop Cat Baby Blanket Lovie In The Hoop Busy Bees Scalloped Mug Rug