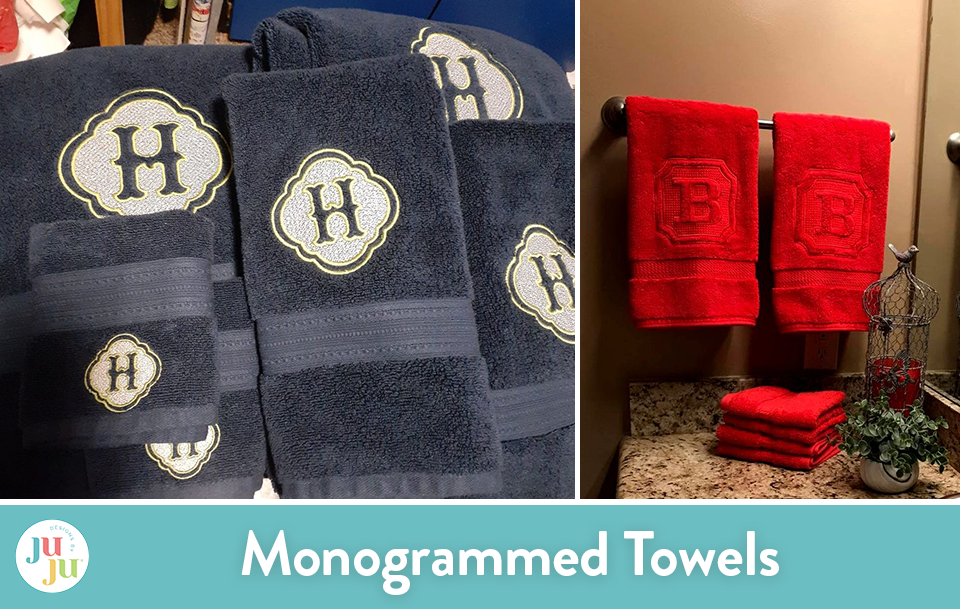 If you're looking for a way to add a touch of luxury to your bathroom or kitchen, or looking for a gift idea for an upcoming wedding, graduation, or birthday, look no further than monogrammed towels. Our customers have been sharing their stunning creations featuring our designs, and we can't get enough of them! Whether you prefer a classic monogram or a more intricate design, these towels are sure to impress...
Towels by Ann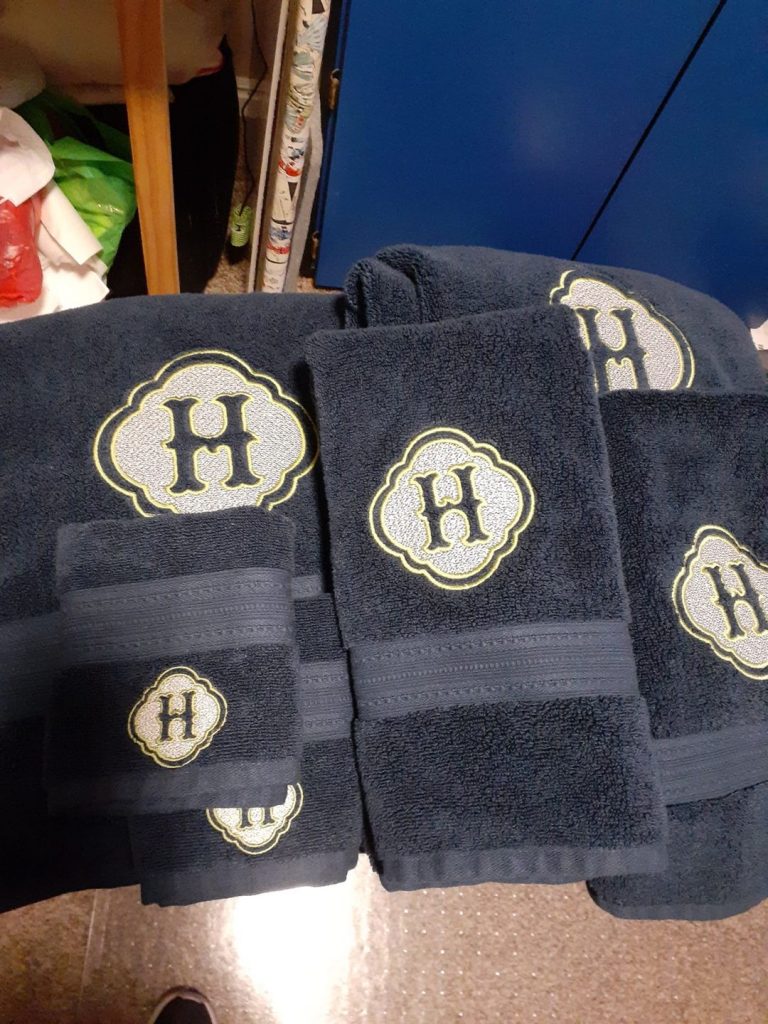 Ann stitched out this set of monogrammed towels for a wedding gift. What a lovely present these will make! She used our 
Chic Embossed Monogram
 for these towels. Thanks for sharing, Ann!
---
Towels by Sandy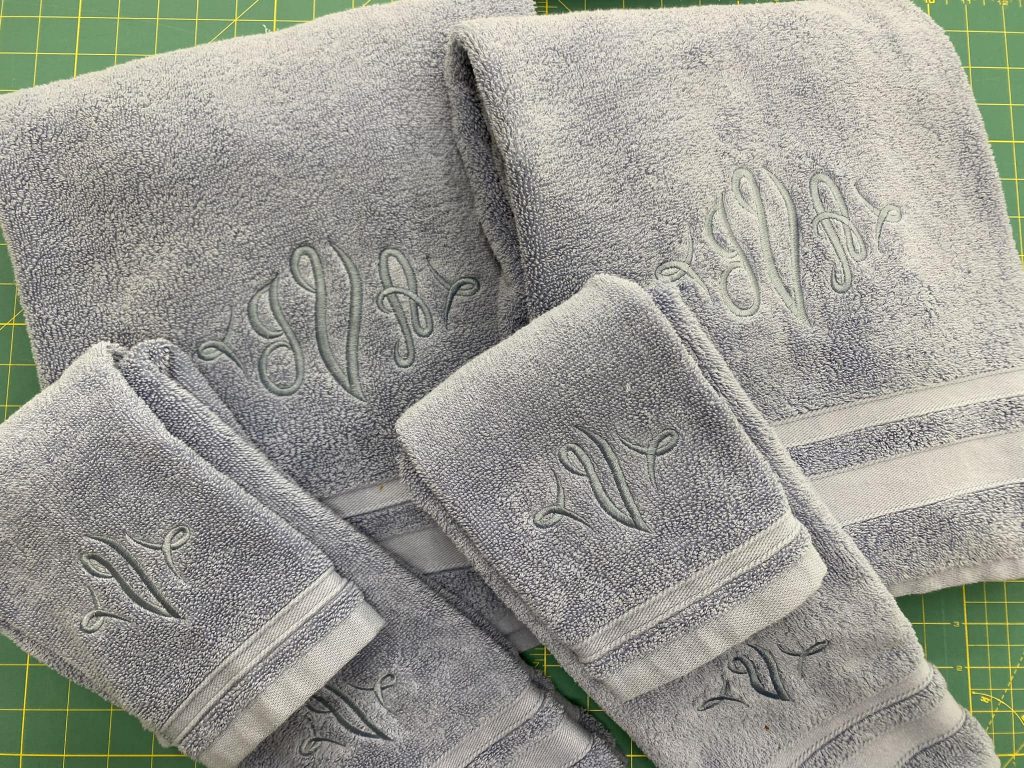 What a lovely wedding gift! Sandy made these towels and wash clothes using our Empress Monogram Embroidery Font and we absolutely love them. Great job, Sandy!
---
Towels by Connie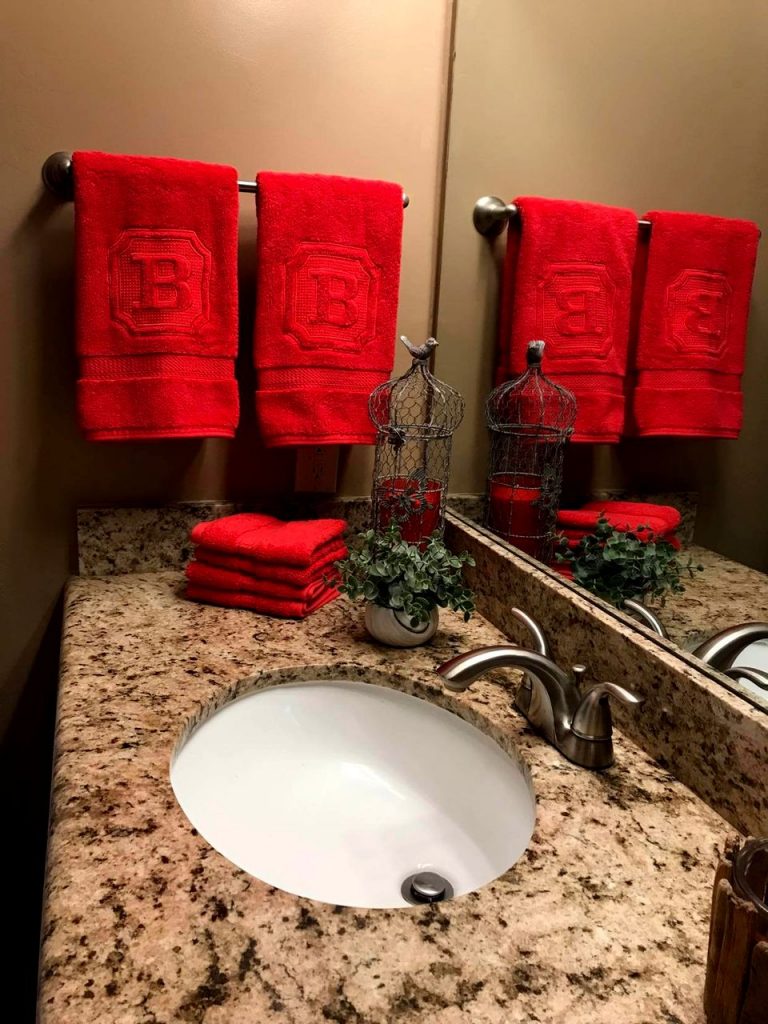 Last but not least are these monogrammed towels Connie made. They look so lovely in her bathroom! She used our Preppy Embossed Monogram Alphabet and we were delighted to hear it is a go-to design for her! Thank you for sharing, Connie!
---
Send us your Projects
We can't wait to see what you've been working on. If you have a recent project you are proud of, please send us a picture or two! To submit projects for our showcase, or if you have any questions, please email:
[email protected]
.
Want more JuJu Inspiration?
Check out more Customer Projects blog posts 
HERE
Want The Sets You Saw?
Chic Embossed Monogram Empress Monogram Embroidery Font Preppy Embossed Monogram Alphabet