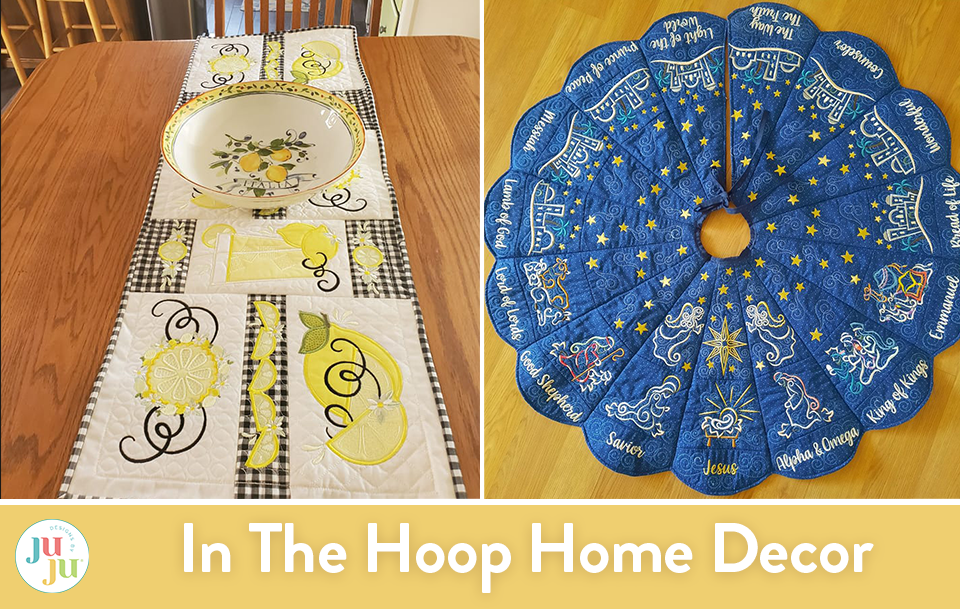 One of our favorite categories of our In The Hoop designs is Home Decor! We have designs for all seasons and holidays, including table runners, placemats, wall hangings, and more. And there's nothing we love more than seeing all the projects our customers create for their homes from our collection of In The Hoop designs. Keep reading to see some of our recent favorites!
Placemats by Peggi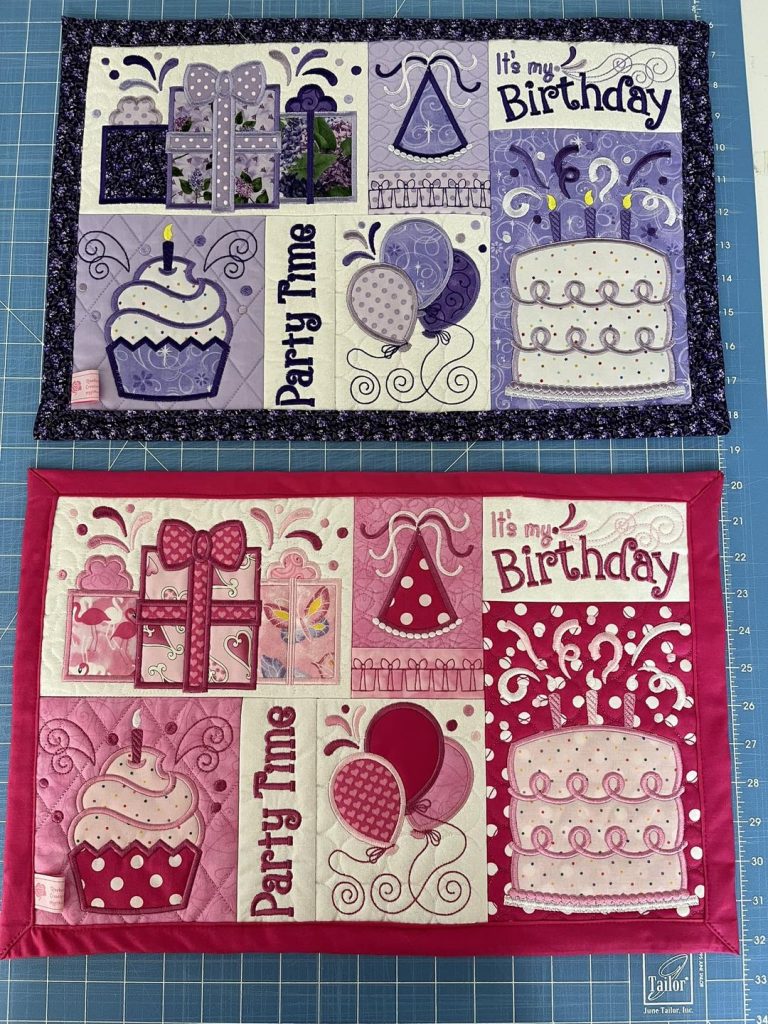 First up are these placemats Peggi stitched out for her sisters' birthdays. What a great gift idea! We love how each placemat has a different color theme. She used our 
In The Hoop Birthday Placemat 1
 design for her project. Great job, Peggi!
---
Table Runner by Rita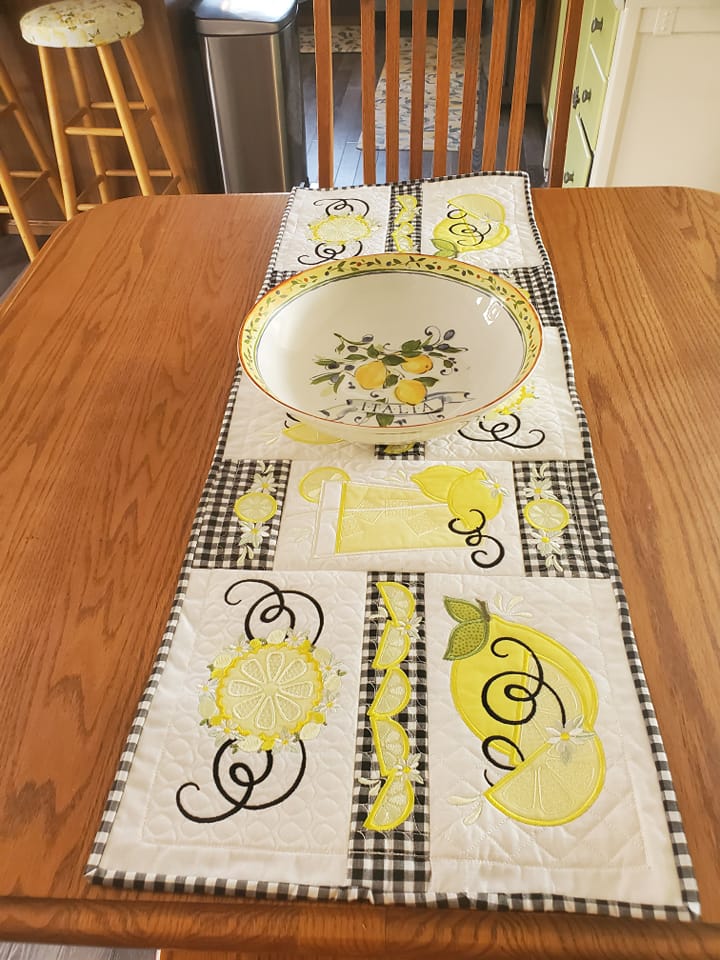 How fun is this table runner Rita made?! She already has a lemon-themed kitchen, so our In the Hoop Fresh Lemons Table Runner design was perfect! We love the colors she chose, they really help make the designs pop. Thanks for sharing, Rita!
---
Tree Skirt by Susan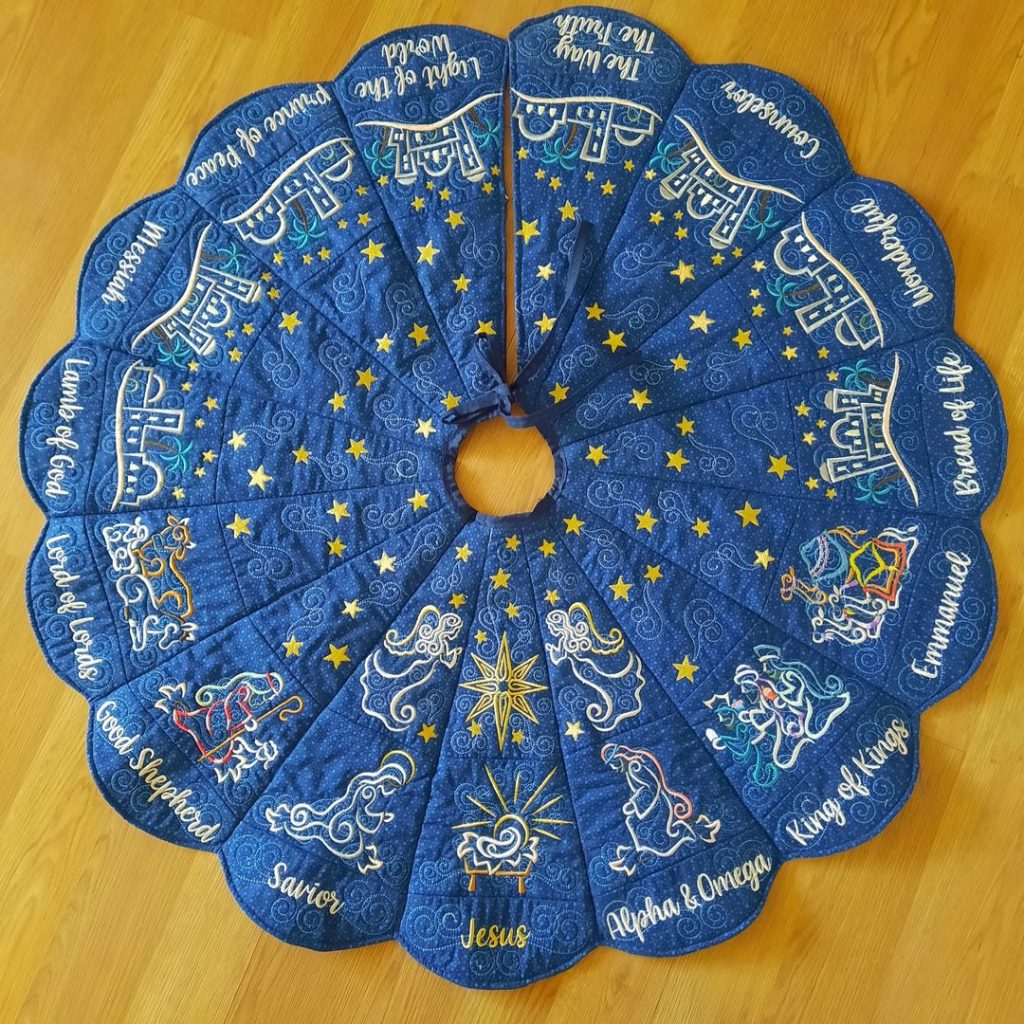 It's never too early to start your Christmas projects! Susan stitched out this tree skirt recently and did such a great job. She used our In The Hoop Nativity Tree Skirt design for this project. Amazing job, Susan!
---
Send us your Projects
We can't wait to see what you've been working on. If you have a recent project you are proud of, please send us a picture or two! To submit projects for our showcase, or if you have any questions, please email:
[email protected]
.
Want more JuJu Inspiration?
Check out more Customer Projects blog posts 
HERE
Want The Sets You Saw?
In The Hoop Birthday Placemat 1 In the Hoop Fresh Lemons Table Runner In The Hoop Nativity Tree Skirt