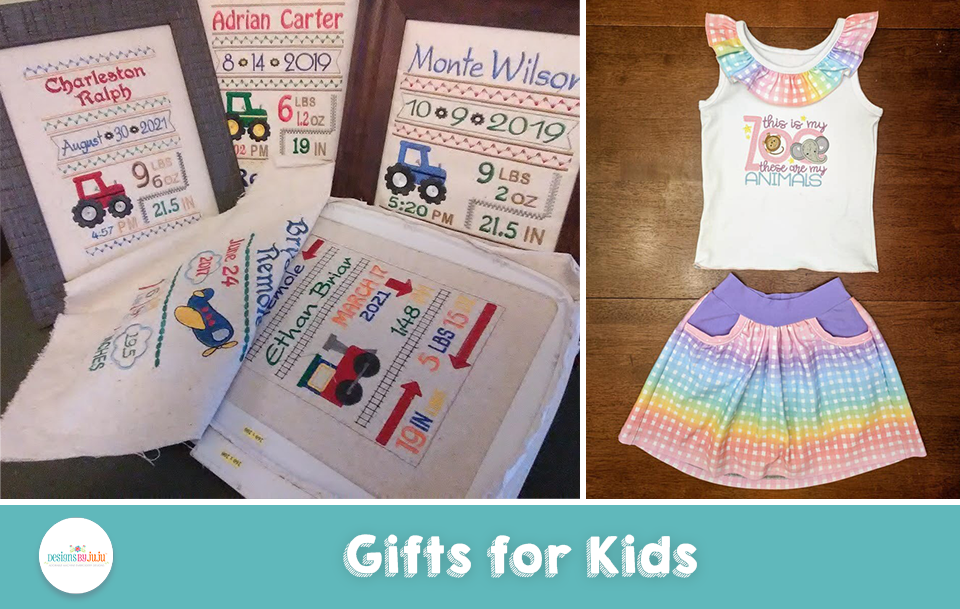 Getting ready to make a project for a kiddo in your life but don't know where to start? This blog is for you! We love seeing all of the creative ways our customers use our designs to create unique gifts for kids and we know you'll get some inspiration...
Baskenette by Elizabeth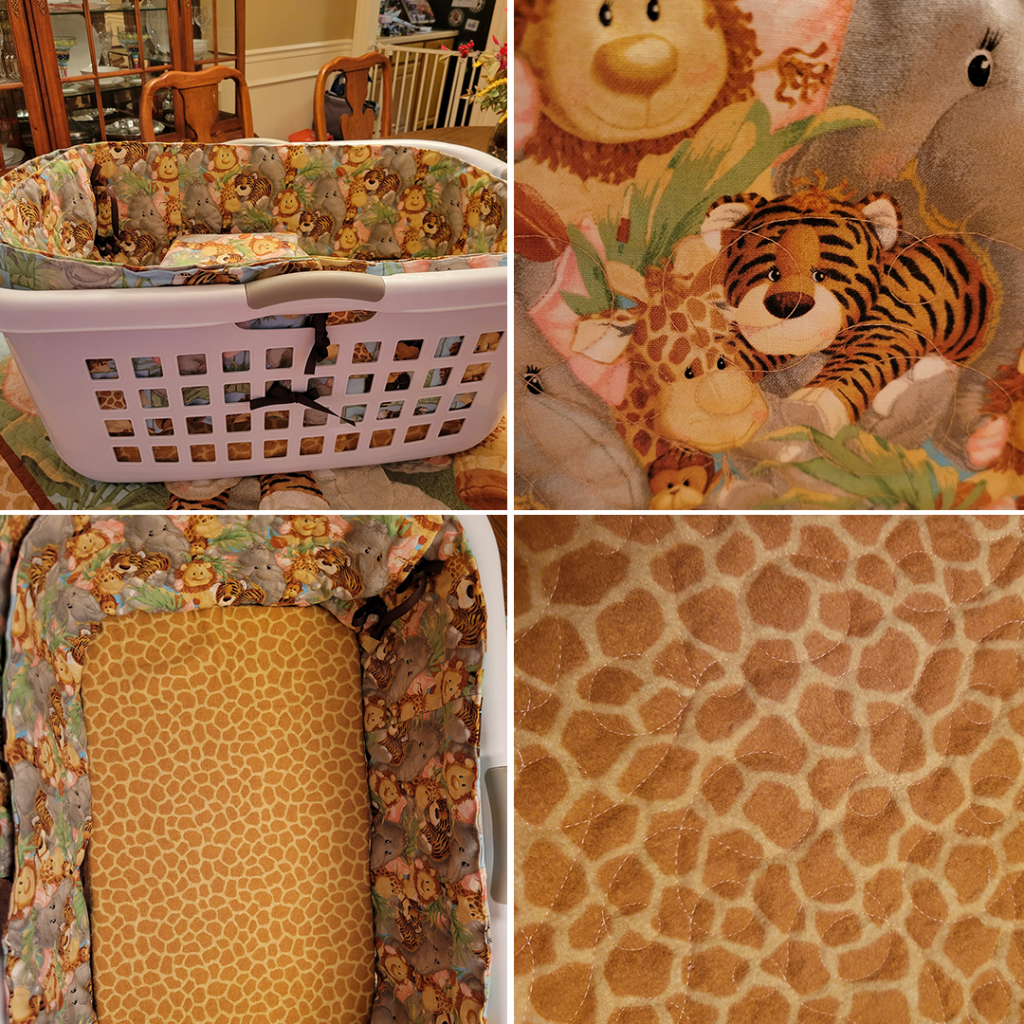 How stinking cute is this baskenette Elizabeth made? We absolutely love the adorable fabric she used in this project. Our Loopy Stipple End-to-End Quilting Quilting Embroidery Design pairs perfectly with the animal print! Wonderful job, Elizabeth!
---
Birth Announcements by Paula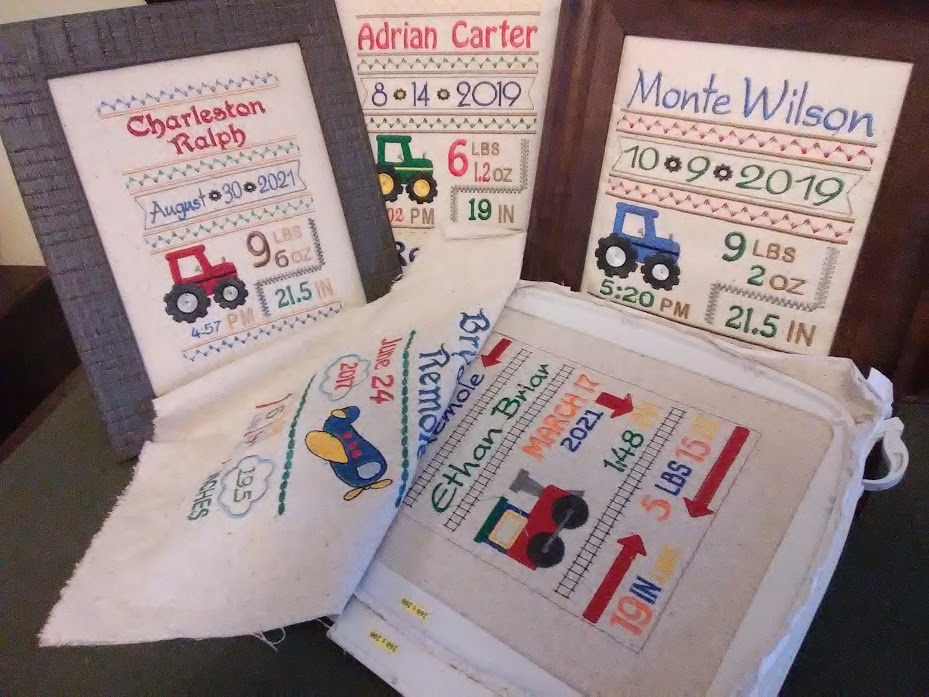 Next up we have these adorable birth announcements Paula made! How precious! She used our Tractor Birth Announcement Template, Airplane Birth Announcement Template, and Choo Choo Train Birth Announcement Template to make these incredibly memorable gifts and then added frames to each one so the parents could display them together. Thanks for sharing, Paula!
---
Outfit by Barbara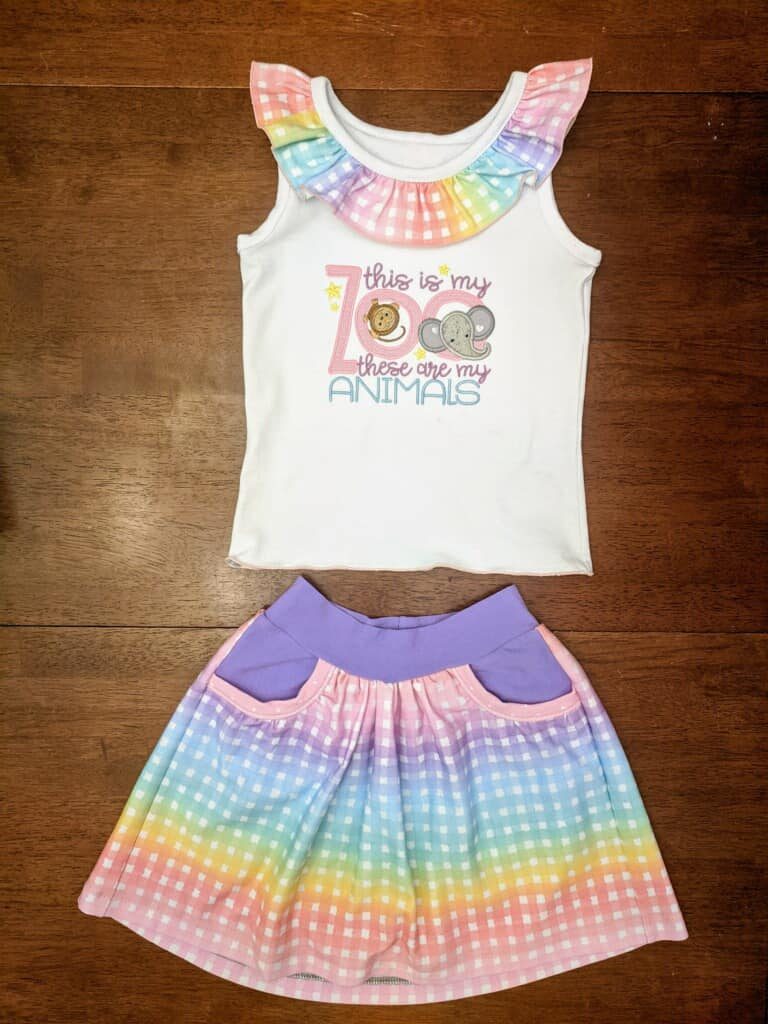 Last but not least is this adorable children's outfit by Barbara. We love how colorful it is and think that any child would love to wear it! She used our Zoo Word Art 2 set and we don't think it could have come out any cuter. Beautiful job, Barbara!
---
Send us your Projects
We can't wait to see what you've been working on. If you have a recent project you are proud of, please send us a picture or two! To submit projects for our showcase, or if you have any questions, please email:
[email protected]
.
Want more JuJu Inspiration?
Check out more Customer Projects blog posts 
HERE
Want The Sets You Saw?
Loopy Stipple End-to-End Quilting Quilting Embroidery Design
Tractor Birth Announcement Template
Airplane Birth Announcement Template
Choo Choo Train Birth Announcement Template
Zoo Word Art 2