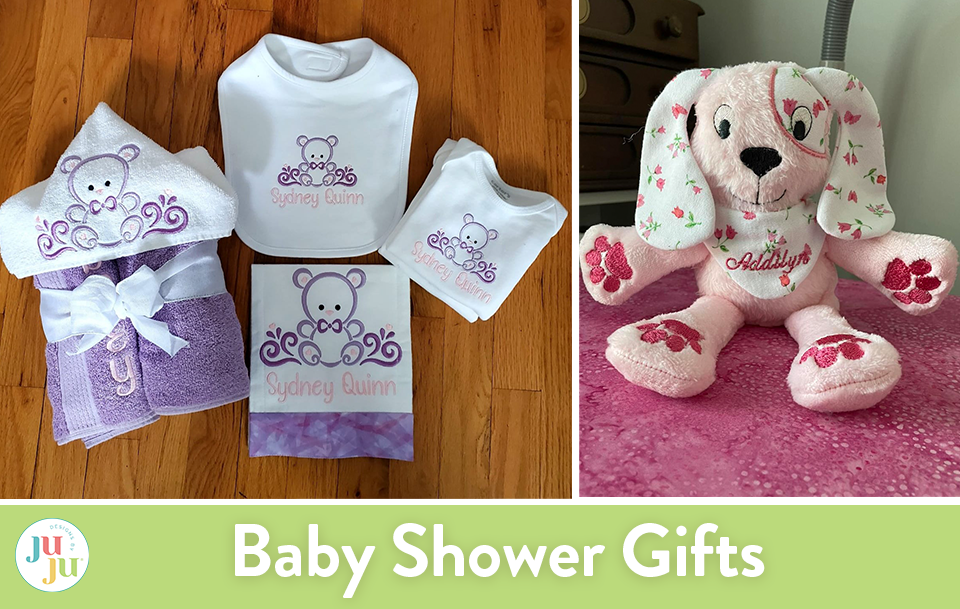 Have a baby shower coming up?? Hold on a moment! Before you dive in, take a peek at this blog post. Our customers have been dazzling us with an abundance of adorable baby gift ideas lately, and we couldn't resist showcasing a few of our absolute favorites. Get ready to be inspired as we share these precious creations that will surely ignite your imagination and help you craft an unforgettable gift!
Gift Set by Kathy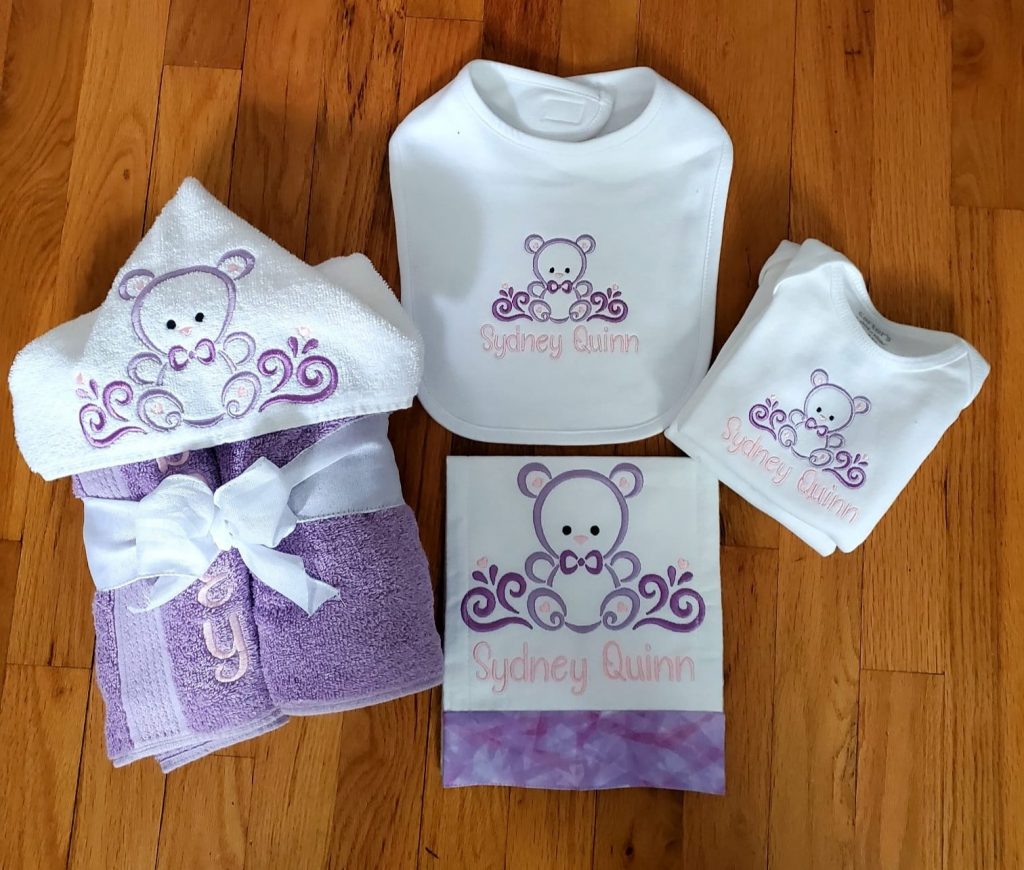 How stinking cute is this gift set Kathy made?? This would be the most PERFECT gift for a baby shower. She used our
Swirly Baby
and 
Ivan Embroidery Font
 designs for this gift set. We think the lucky baby who receives this as a gift will absolutely LOVE it! Thanks for sharing, Kathy!
---
Quilt by Pam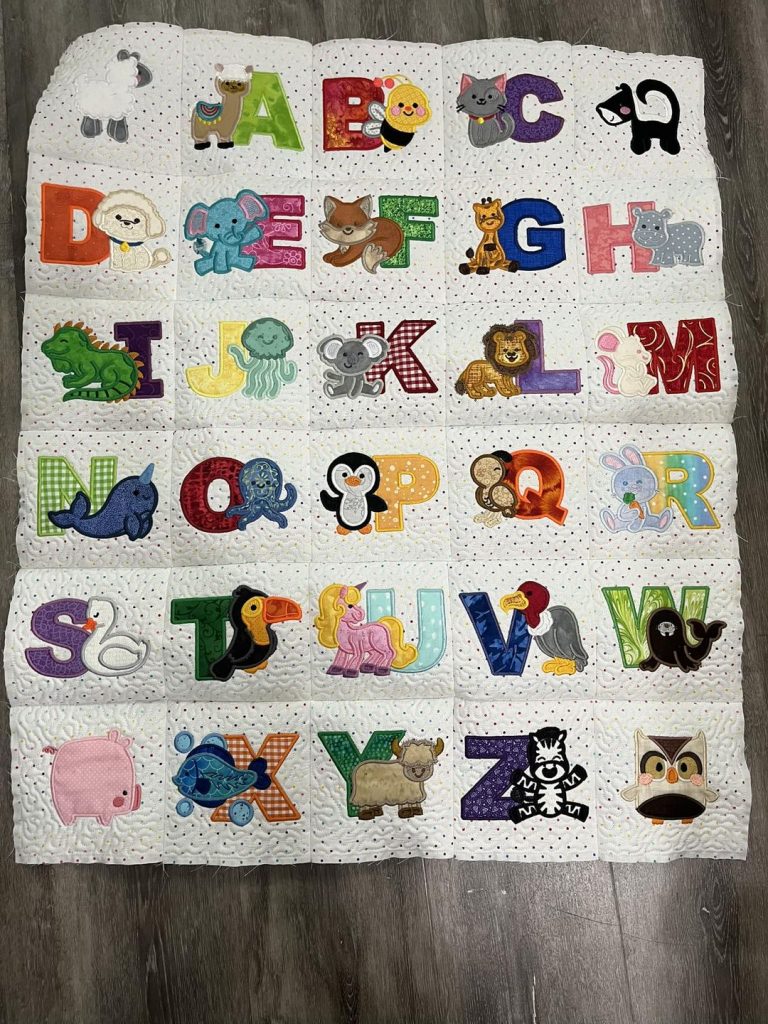 What a beautiful quilt! Pam stitched out this quilt while waiting for her great-grandson to be born. We love all the colors and animals in it. Pam used our Animal Appliqué Alphabet for this project. Great job, Pam!
---
Softie by Joyce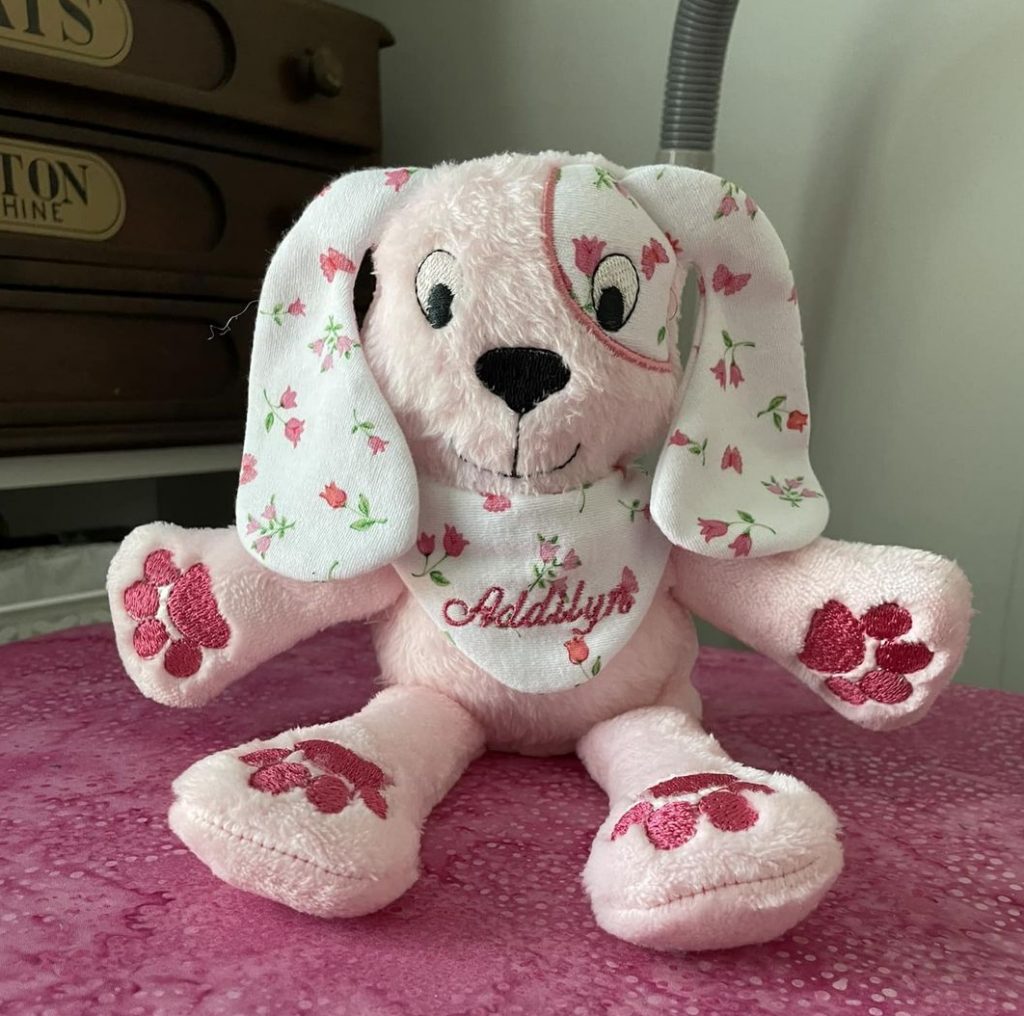 Joyce stitched out this softie to go with a quilt for an upcoming baby shower and look at how cute it turned out! We love how she embroidered the new baby's name onto it. She used our Cute Dog Softie design for this project. Any baby would LOVE this as a gift. Thanks for sharing, Joyce!
---
 Send us your Projects
We can't wait to see what you've been working on. If you have a recent project you are proud of, please send us a picture or two! To submit projects for our showcase, or if you have any questions, please email:
[email protected]
.
Want more JuJu Inspiration?
Check out more Customer Projects blog posts 
HERE
Want The Sets You Saw?
Swirly Baby Ivan Embroidery Font Animal Appliqué Alphabet Cute Dog Softie