We wanted to share this picture that Julie took while watching The Boston Red Sox at Oriole Park at Camden Yards because it's officially  BASEBALL SEASON! And whether you would rather play or watch... it's time to enjoy the season, so we put together some inspiration for all of your baseball-themed projects!
Baseball Applique Alphabet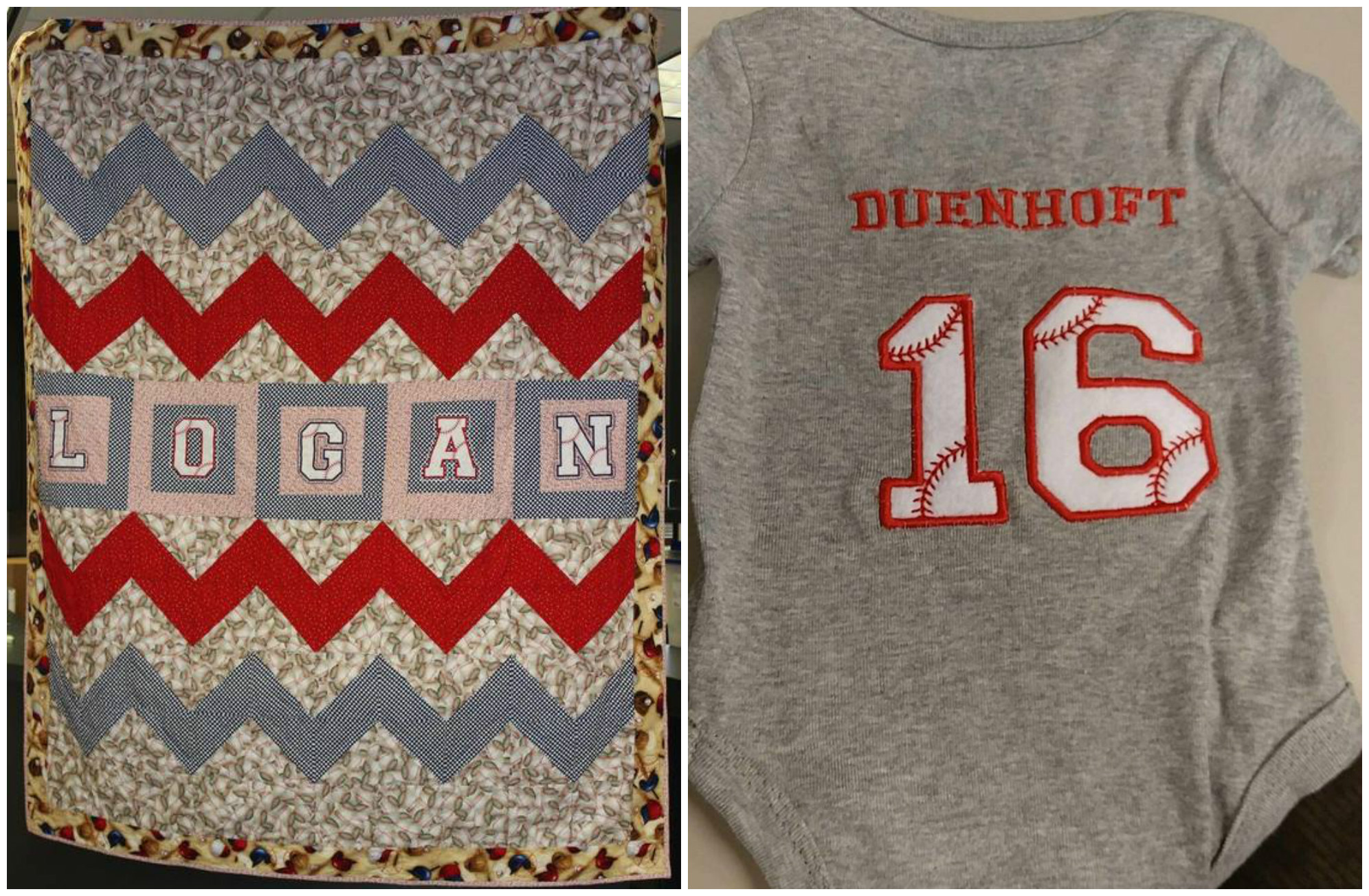 From Left to Right Customer Projects Shared By: Barbara Cann & Sarah Wilder Here is a word from Barbara, the customer who shared the project on the left with us!
Here is the quilt done with your baseball font. I love this font!!! ~ Barbara Cann
This is the perfect applique alphabet for your little baseball fans. Great for little league projects also! A nice heavy off-set bean stitch complements these great applique letters. Simply omit last step if you prefer to leave it off. If you want to do collegiate letters, skip step 2 (the baseball stitches) and you have yourself a great collegiate style block alphabet.
Plush Toys

Customer Project Shared By: Carolyn Williams Here is a word from Carolyn the customer who shared this project with us!
Julie, Thought you might like to see what I did with your Primary Whimsy Font. These letters are the 1-1/4" size. They stitch out so nicely - great undersewing on them! The ball pillows are for our grandchildren, who are each involved in the sport for which they're getting a ball. I'm sure that they will love them! ~Carolyn Williams
We LOVE this idea!! So simple and so fun… We love seeing how creative our customers can be.
Send us your Projects
We can't wait to see what you've been working on. If you have a recent project you are proud of, please send us a picture or video! To submit projects for our showcase, or if you have any questions, please email:
[email protected]
.
Want more JuJu?
Did you like what you saw in this blog post? Then, check out our blog post
"Sporty Kids Have Sports Moms"
on similar JuJu content!
Want The Sets You Saw?
Baseball Applique Alphabet
Primary Whimsy Embroidery Font