It's the moment you've all been waiting for... It's time to reveal the top 5 most-downloaded designs of 2022! Thank you so much for all of the support everyone has shown Designs By JuJu this year! It means the world to us to see so many people loving our designs. We can't wait to see which designs turn out to be your favorites in 2023!
#5 - In The Hoop Chicken Table Runner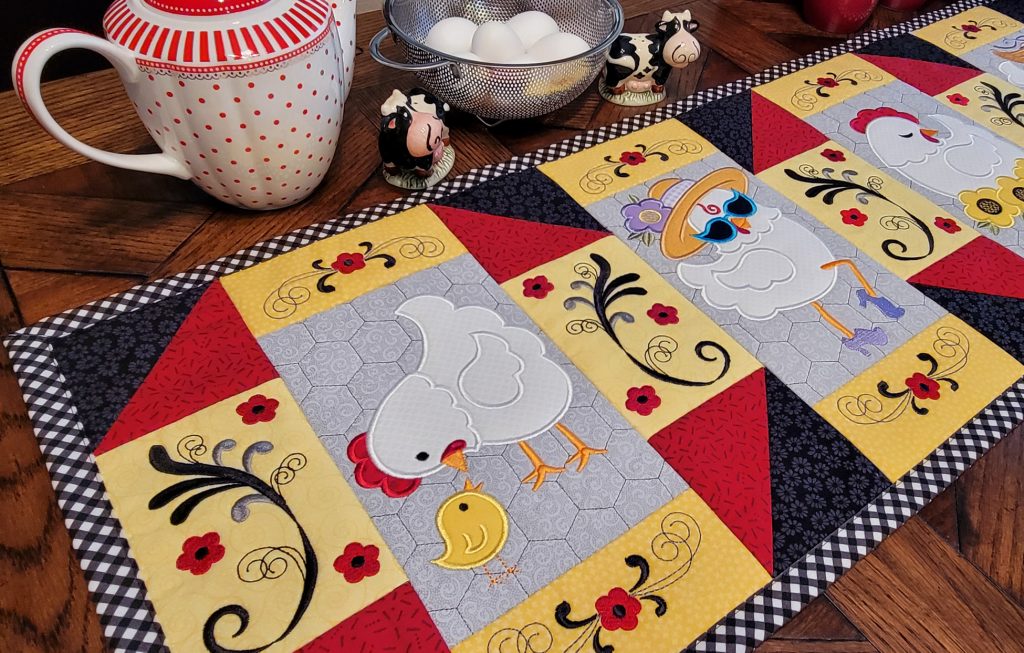 We absolutely love our In The Hoop Chickens Table Runner which came in at #5. We can't get enough of the customer projects we see that use this design. We're so glad our customers are loving this design as much as we are!
---
#4 - In The Hoop Chicken Mug Rug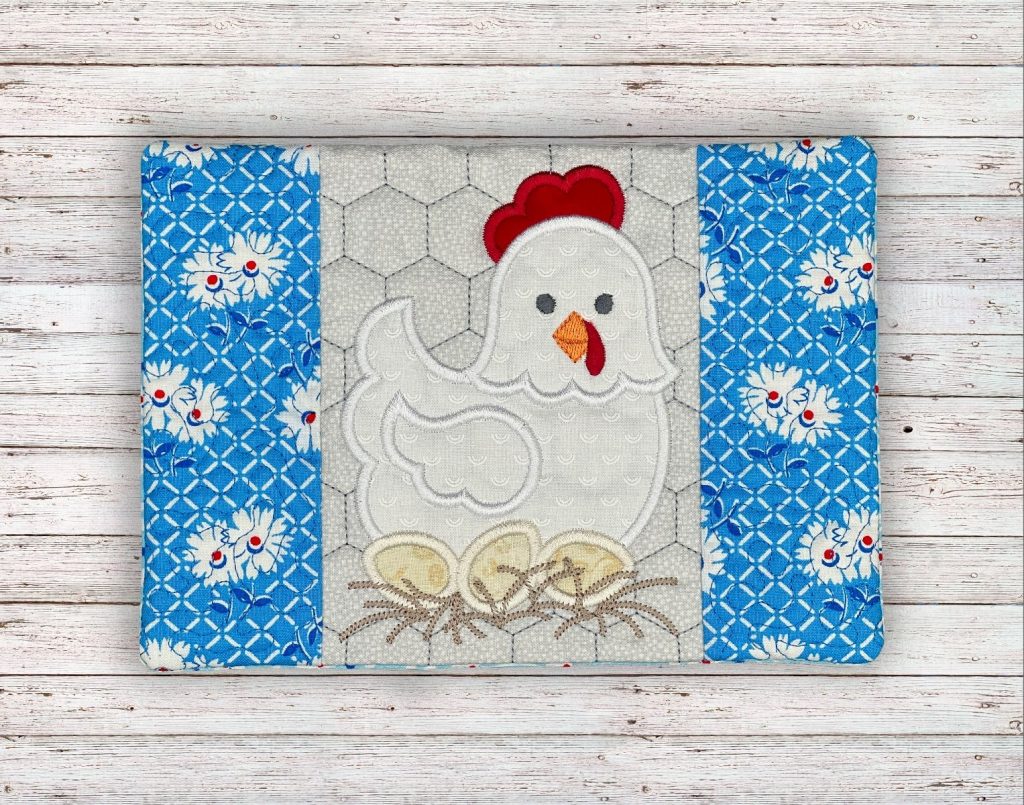 Next up at #4 was our In The Hoop Chicken Mug Rug! This design was well-loved this year and we're so excited it made it to the top of our best sellers list! Mug Rugs are such a classic & easy piece, its no wonder our customers loved this one so much.
---
#3 - Quilters Love Labels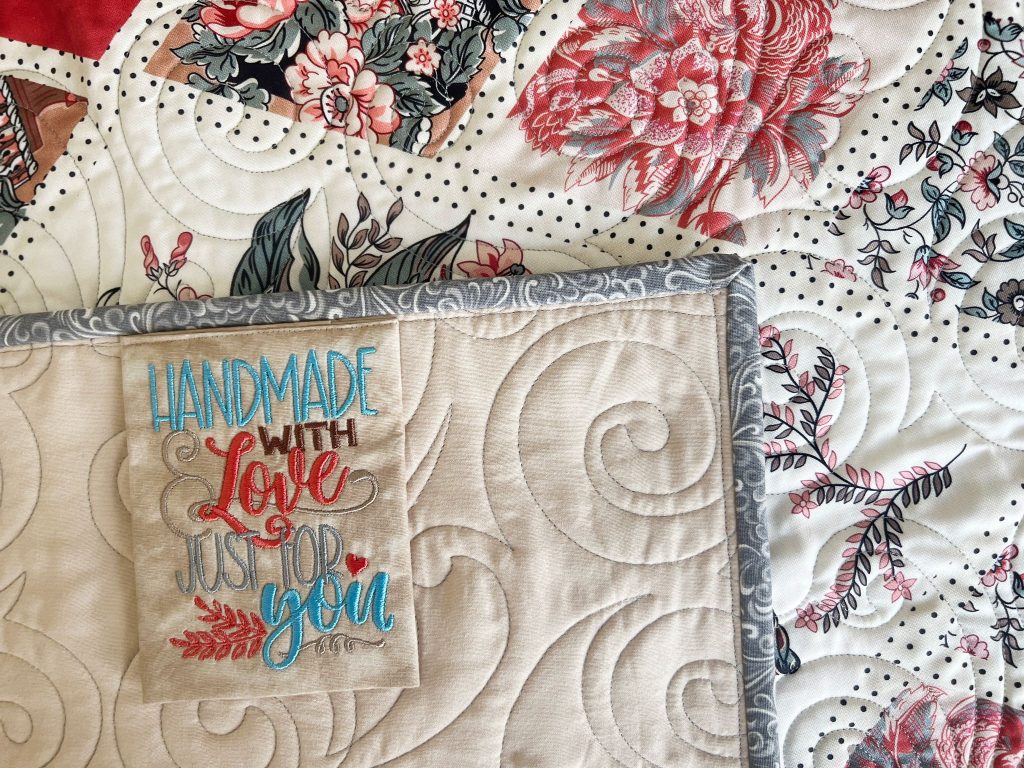 Taking the bronze medal is our Quilters Love Labels set. We knew these sets would pop up somewhere on our 2022 list because we've seen so many unique quilting projects from our customers that use these designs. This set includes 6 unique designs that stitch out beautifully.
---
#2 - Customizable Quilt Labels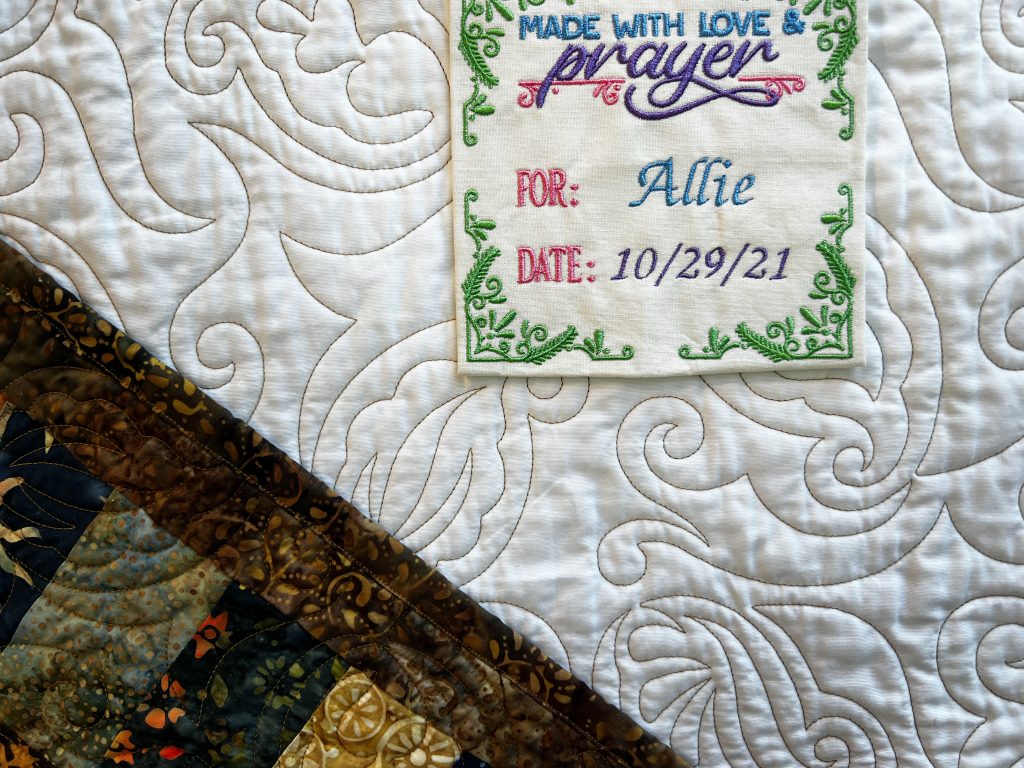 Our Customizable Quilt Labels took the silver medal this year! Our customers have been loving these unique designs for an added touch to all of their quilting projects and we couldn't be happier.
---
#1 - In The Hoop North Pole Village Tree Skirt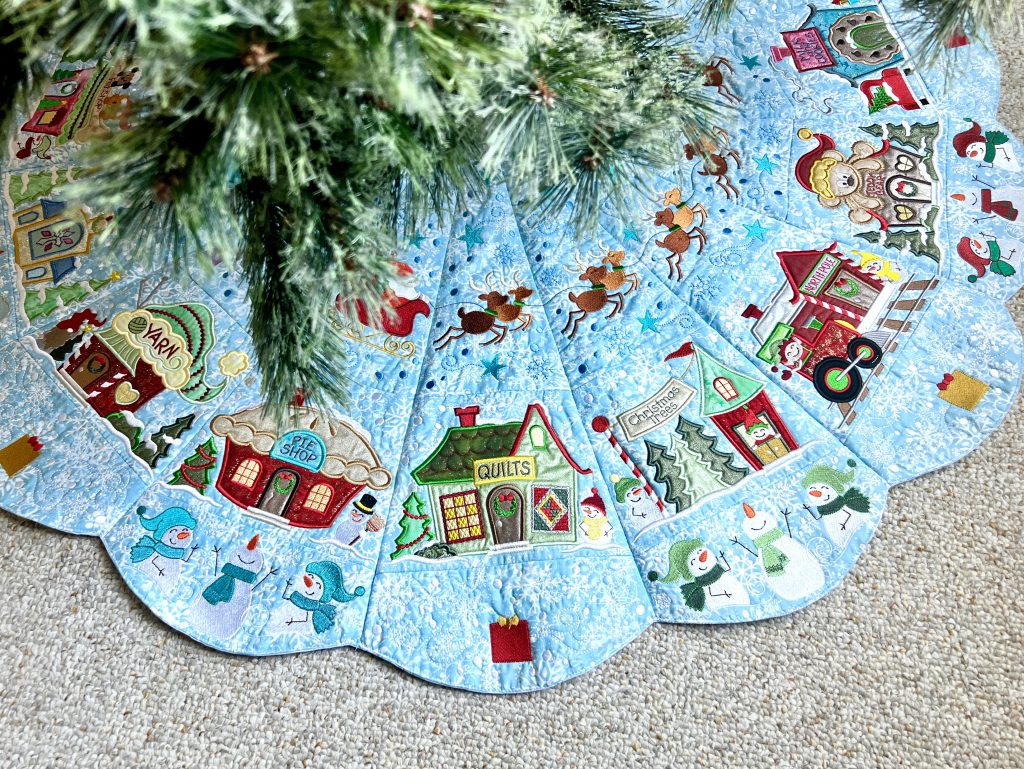 And finally (drumroll please...) the design that customers loved the MOST in 2022 was our... 
In The Hoop North Pole Village Tree Skirt
!! The perfect addition to your holiday decorating. We knew when we launched our tree skirt designs, they would be a hit and we are so excited to see one of them as our Top Design of 2022! We love seeing all of the different projects our customers create & share using our designs, we're looking forward to seeing even more in 2023 Wishing everyone a happy and healthy new year!
---
Send us your Projects
We can't wait to see what you've been working on. If you have a recent project you are proud of, please send us a picture or two! To submit projects for our showcase, or if you have any questions, please email:
[email protected]
.
Want more JuJu Inspiration?
Check out more Customer Projects blog posts 
HERE
Want The Sets You Saw?
In The Hoop Chickens Table Runner In The Hoop Chicken Mug Rug
Quilters Love Labels
Customizable Quilt Labels
In The Hoop North Pole Village Tree Skirt