We're SO excited about how well our 
Embroidery Blessings FB Group
 is going! This is a group created for the purpose of giving back to our communities by bringing more joy & beauty into the world through our machine embroidery projects. Our mission is to connect embroiderers with others across the country & the globe by sharing with each other the beautiful projects that we make for the various missions and charities that we hold near and dear to our hearts. 
We recently premiered this Reading Pillow tutorial in our Facebook group hosted by Jenni G and we are overjoyed by its great response! We are excited to show it to you all now, plus share a little secret about the designs Jenni used... The Reading Pillow tutorial features three new designs available for FREE download in our Facebook group, including our 
Reading Fox Applique
,
"Shh... I'm Reading" Word Art
and
Stipple Background.
 The designs are downloadable for free (yes, free!) via a link shared in our group on Facebook. All we ask is that when you download them, you find a way to pay it forward by making something to donate or give as a gift to another individual or organization to bless them. :)
Click here
 to learn more and find out how to join!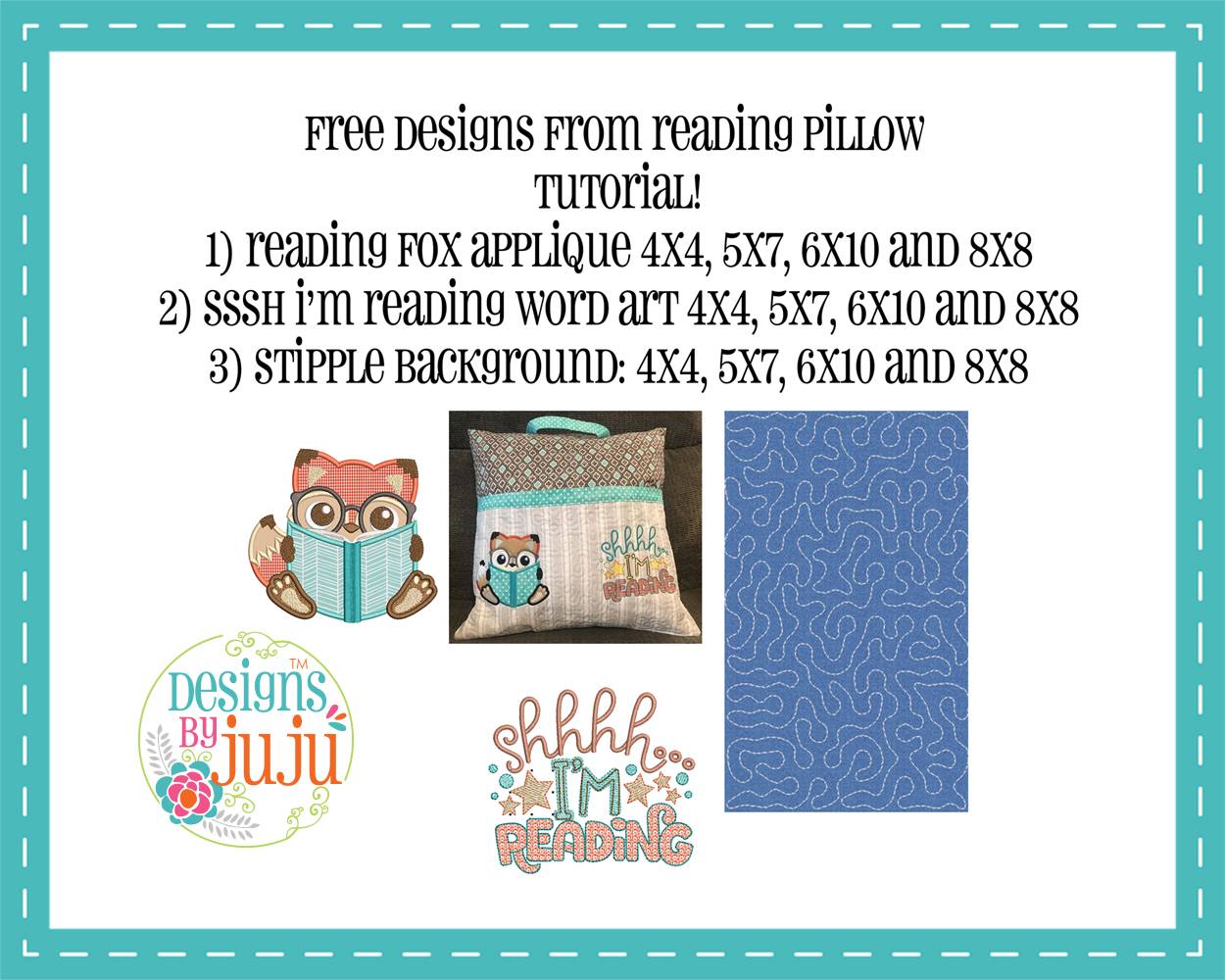 ---
Send us your Projects
We can't wait to see what you've been working on. If you have a recent project you are proud of, please send us a picture or two! To submit projects for our showcase, or if you have any questions, please email:
[email protected]