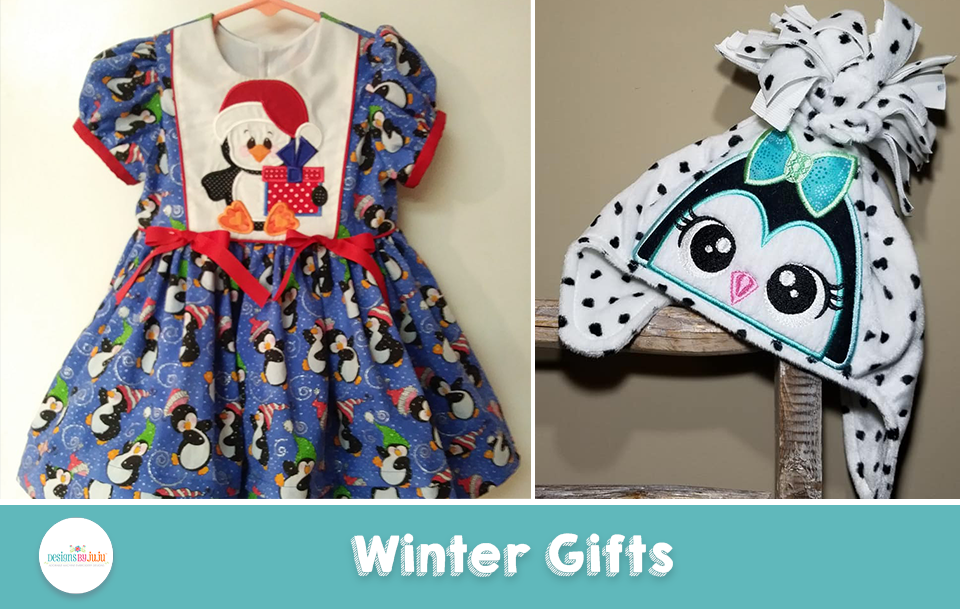 Spending more time at home during the cold winter months means everybody has the perfect opportunity to get started on their next project! Our customers have been sharing SO many winter gift projects with us, so we wanted to highlight a few of our recent favorites to hopefully give you some inspiration...
Peeker Hat by Kim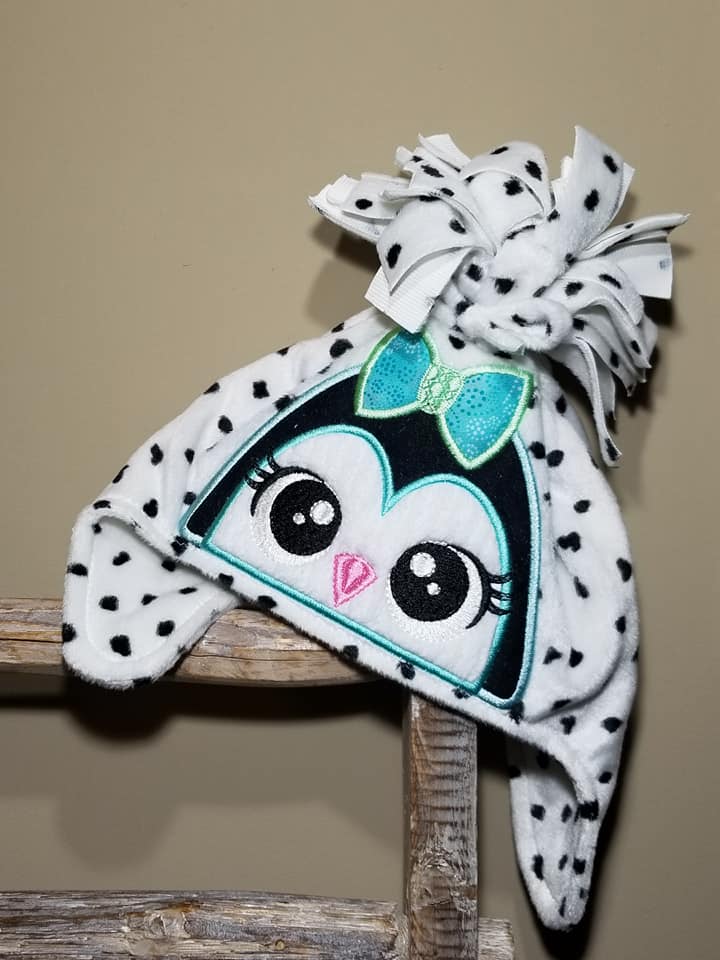 Who else thinks that Kim did an amazing job on her first Peeker hat? We LOVE the polka dot fabric she chose to go along with one of our adorable Peekers from our Peeker Animals 4 set! One of our favorite parts about this hat is the colors of the fabric she chose for the border of the applique. Those bright turquoise and mint green colors really make the Peeker pop. Too cute!
---
Dress by Jennifer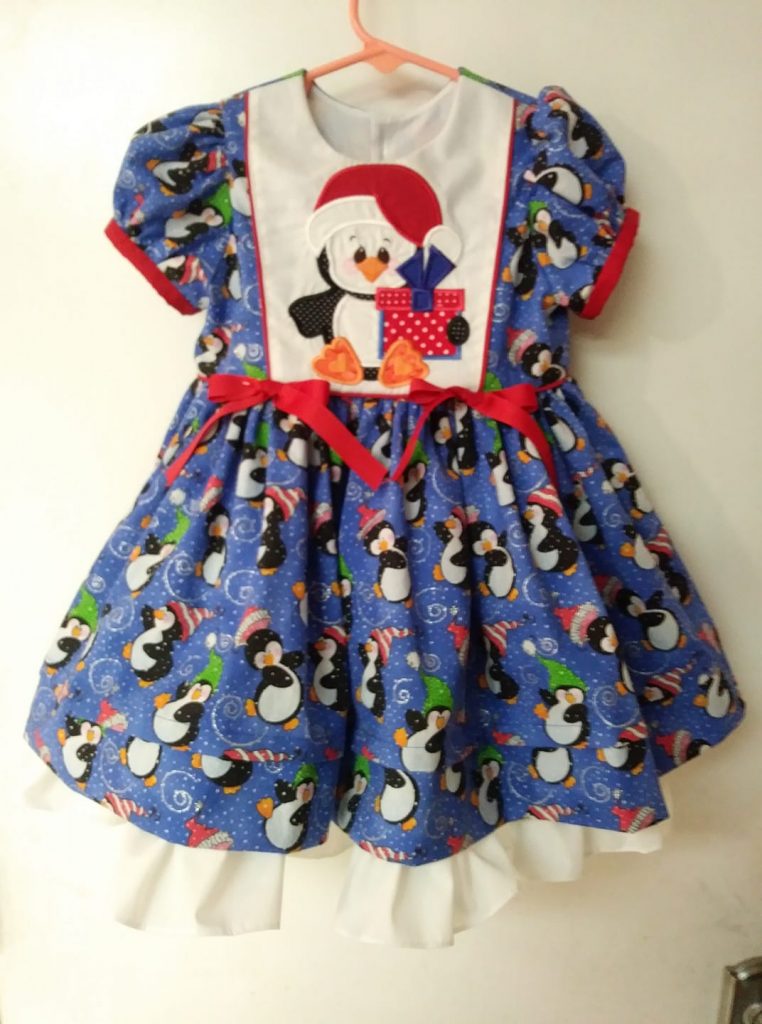 We fell in love with this penguin-themed dress the moment we saw this photo! How can you not love the adorable fabric she paired with one of the designs from our Christmas Penguins set?? Plus, the colors she chose to use in our design perfectly matched the rest of the colors in the dress. This dress made us so happy Jennifer, thank you for sharing it with us!
---
Fabric Basket by Karol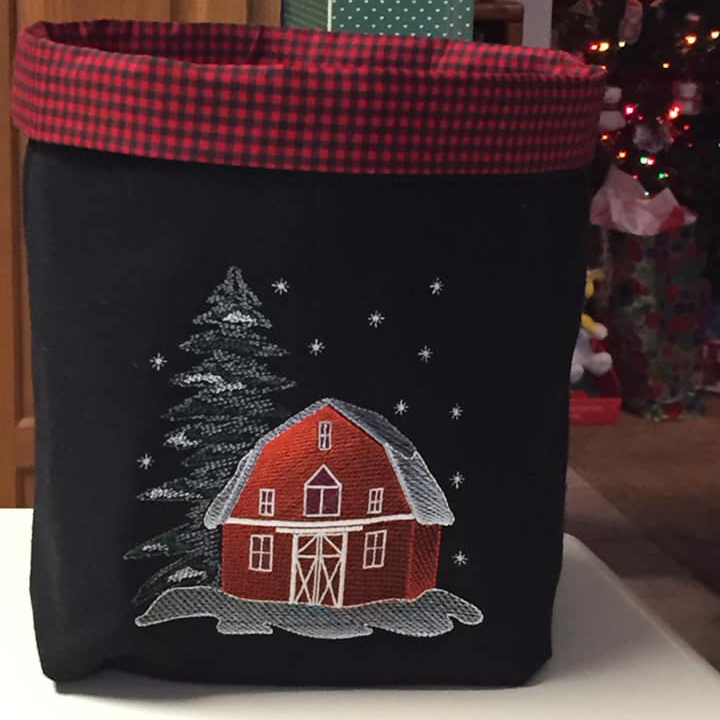 We simply can't get enough of this Fabric Basket that Karol made! From the red print rim to the snowy barn from our Farm Fresh Christmas 7 set, there's almost too much to love! We especially love how Karol chose to use black fabric for the base of the basket to create a nice contrast and really make the snowflakes stand out. We might have to try making this for ourselves next Christmas!
---
Send us your Projects
We can't wait to see what you've been working on. If you have a recent project you are proud of, please send us a picture or two! To submit projects for our showcase, or if you have any questions, please email:
[email protected]
.
Want more JuJu Inspiration?
Check out more Customer Projects blog posts 
HERE
Want The Sets You Saw?
Peeker Animals 4
Christmas Penguins
Farm Fresh Christmas 7