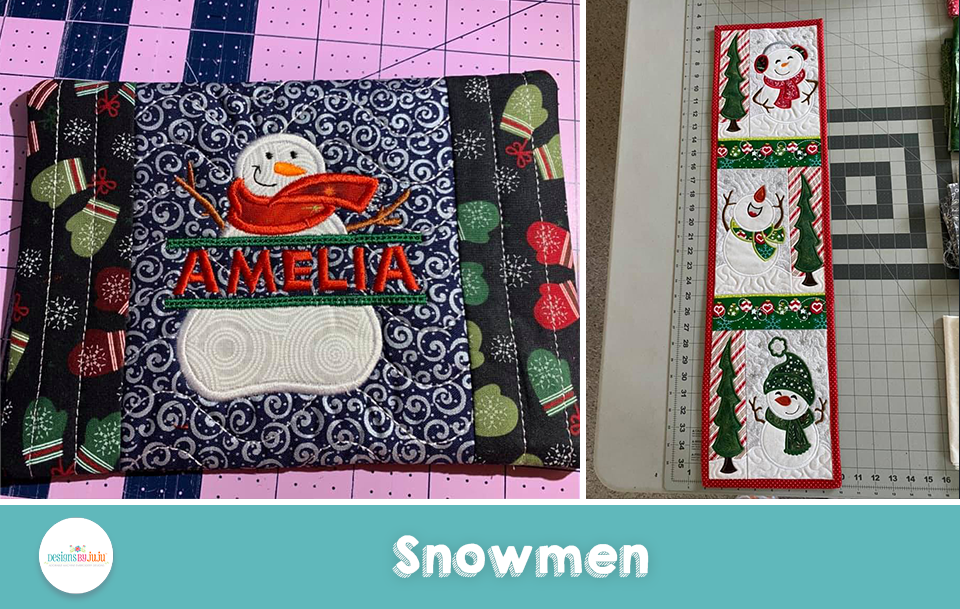 Thinking of starting a snowman winter project but not really sure where to begin?? Then check out this blog! It's full of adorable & creative snowman-themed customer projects to give you plenty of inspiration!
Placemat by Kylie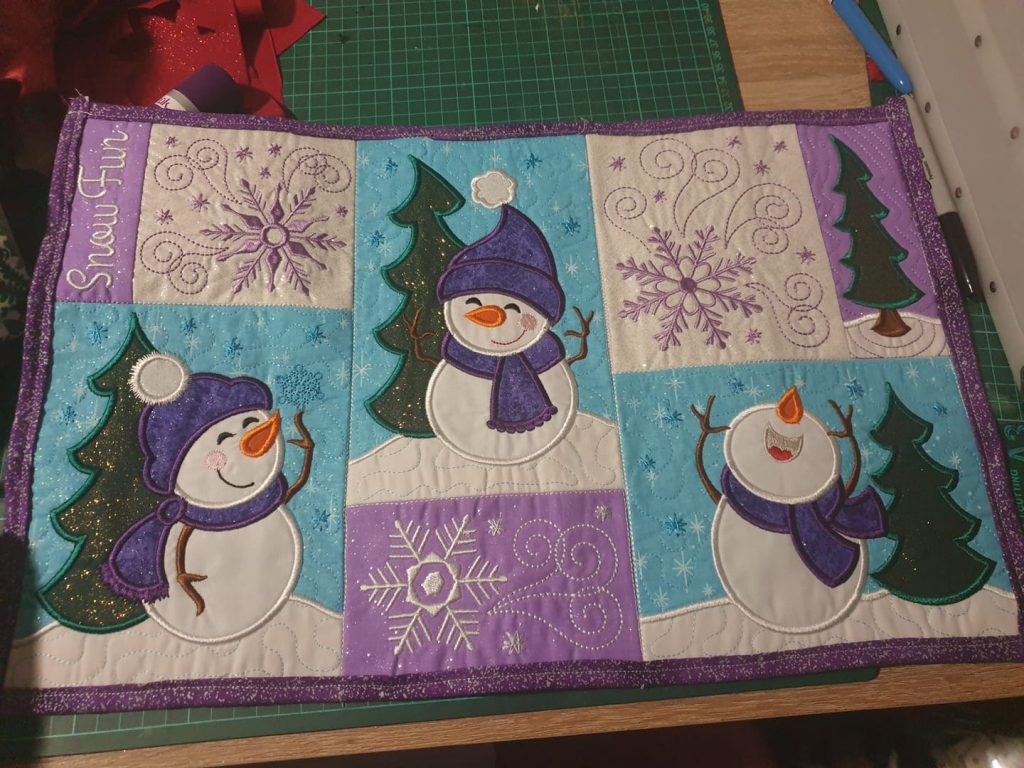 How adorable did Kylie's snowman placemat turn out?? We LOVE the shades of purple she used! It really makes this festive design unique. She used our In The Hoop Snowman Placemat design for this project and we think she did such a great job. Thanks for sharing, Kylie!
---
Wall Hanger by Gracie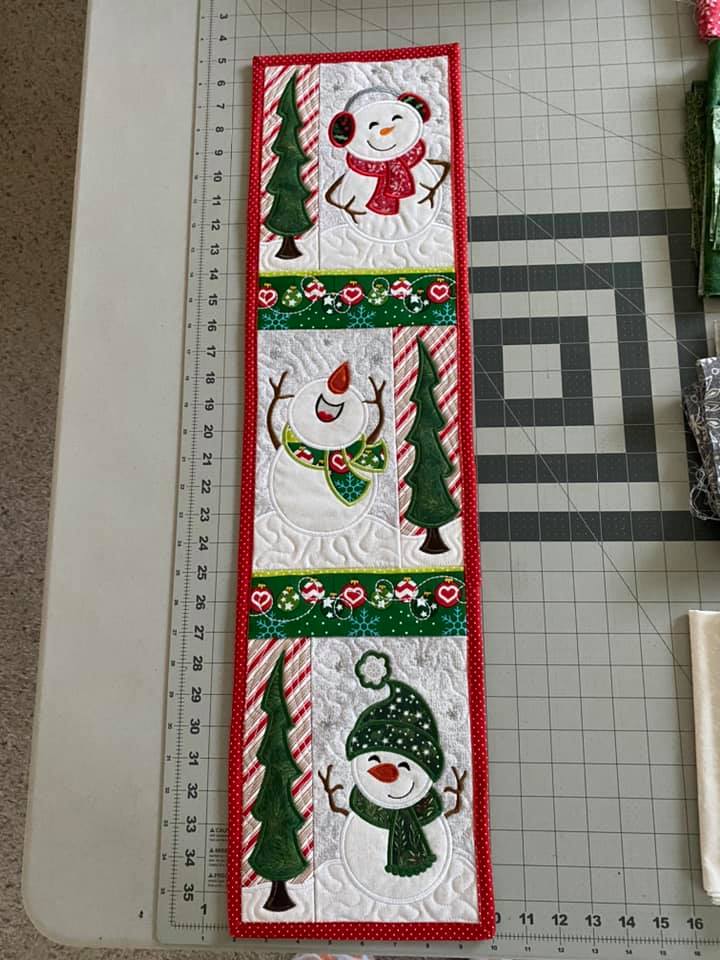 This wall hanger Gracie made is just so cute! We love how she took our In The Hoop Snowman Table Runner design and turned it into this beautiful wall hanging. The fabrics she chose are adorable and the color scheme is so perfect for the holidays! Thank you so much for sharing, Gracie!
---
Mug Rug by Sue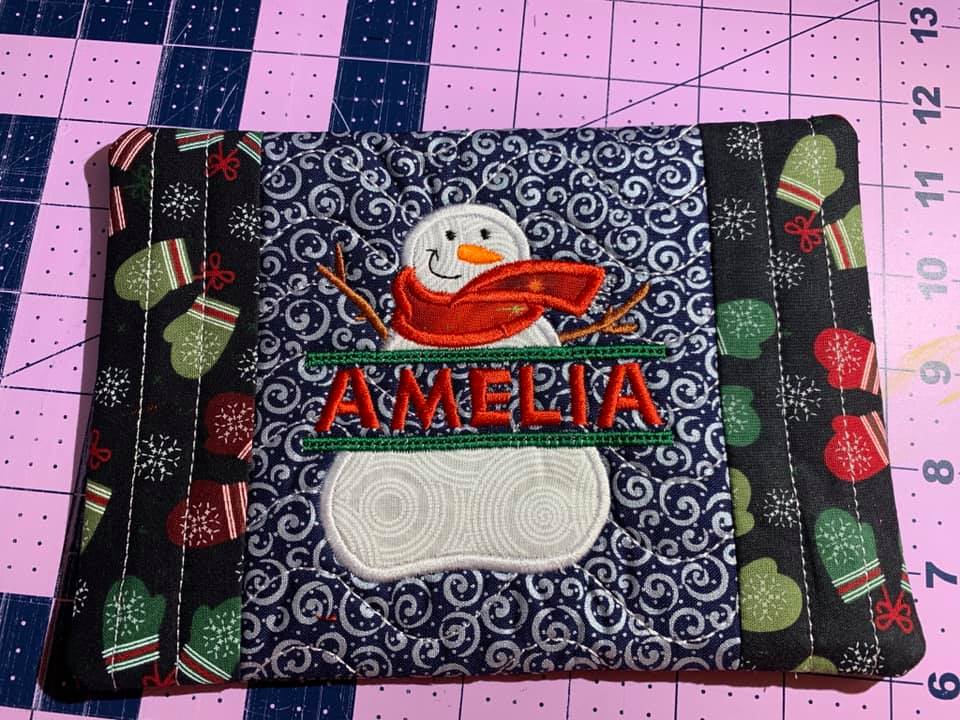 Last but not least is this beautiful mug rug Sue made! Would you believe it was her first time using a mug rug design?? We're loving the festive fabrics and colors she chose. She used our In The Hoop Quilted Mug Rugs Set 2 and a design from our Split Christmas Applique set to make this adorable mug rug truly one-of-a-kind. Great job, Sue!
---
Send us your Projects
We can't wait to see what you've been working on. If you have a recent project you are proud of, please send us a picture or two! To submit projects for our showcase, or if you have any questions, please email:
[email protected]
.
Want more JuJu Inspiration?
Check out more Customer Projects blog posts 
HERE
Want The Sets You Saw?
In The Hoop Snowman Placemat
In The Hoop Snowman Table Runner
In The Hoop Quilted Mug Rugs Set 2
Split Christmas Applique