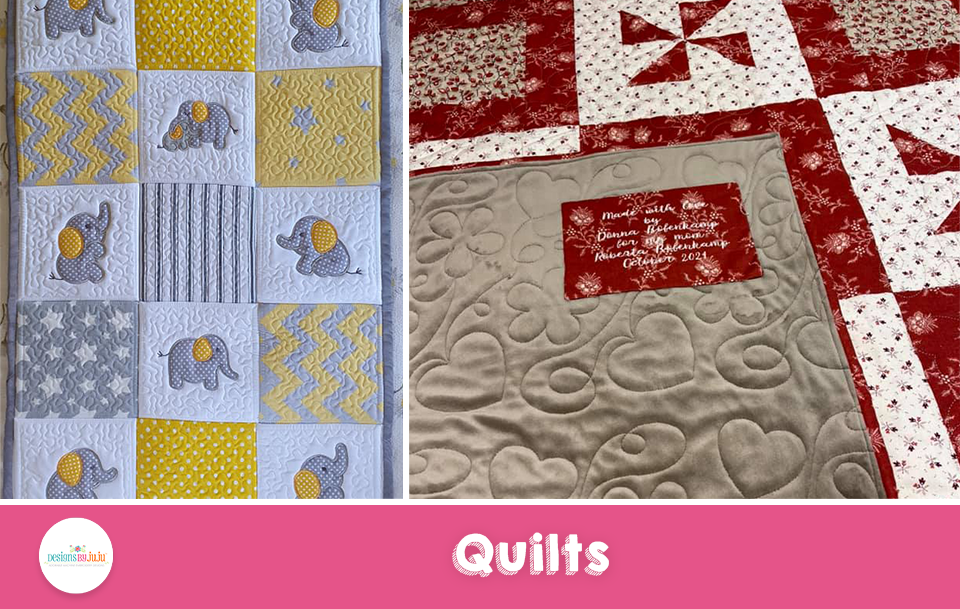 One thing we never get tired of seeing is all the beautiful & creative quilt projects our customers share with us. Need to spark some inspiration for your next quilting project?? Look no further! Read on to see some of our favorite customer projects to get the creative wheels turning...
Quilt by Catherine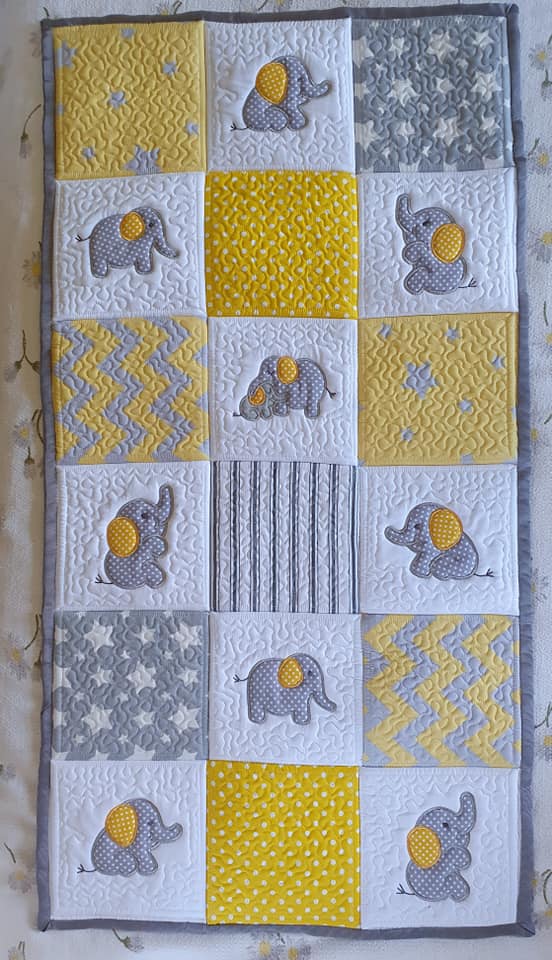 How adorable is this crib quilt Catherine made for her friend?? These designs from our Roly Poly Elephants Applique set were the perfect addition to this fun patterned fabric! We love how the yellow in the elephant ears add a pop of color and matches perfectly with the yellow and gray in the fabric. Thanks for sharing, Catherine!
---
Quilt by Donna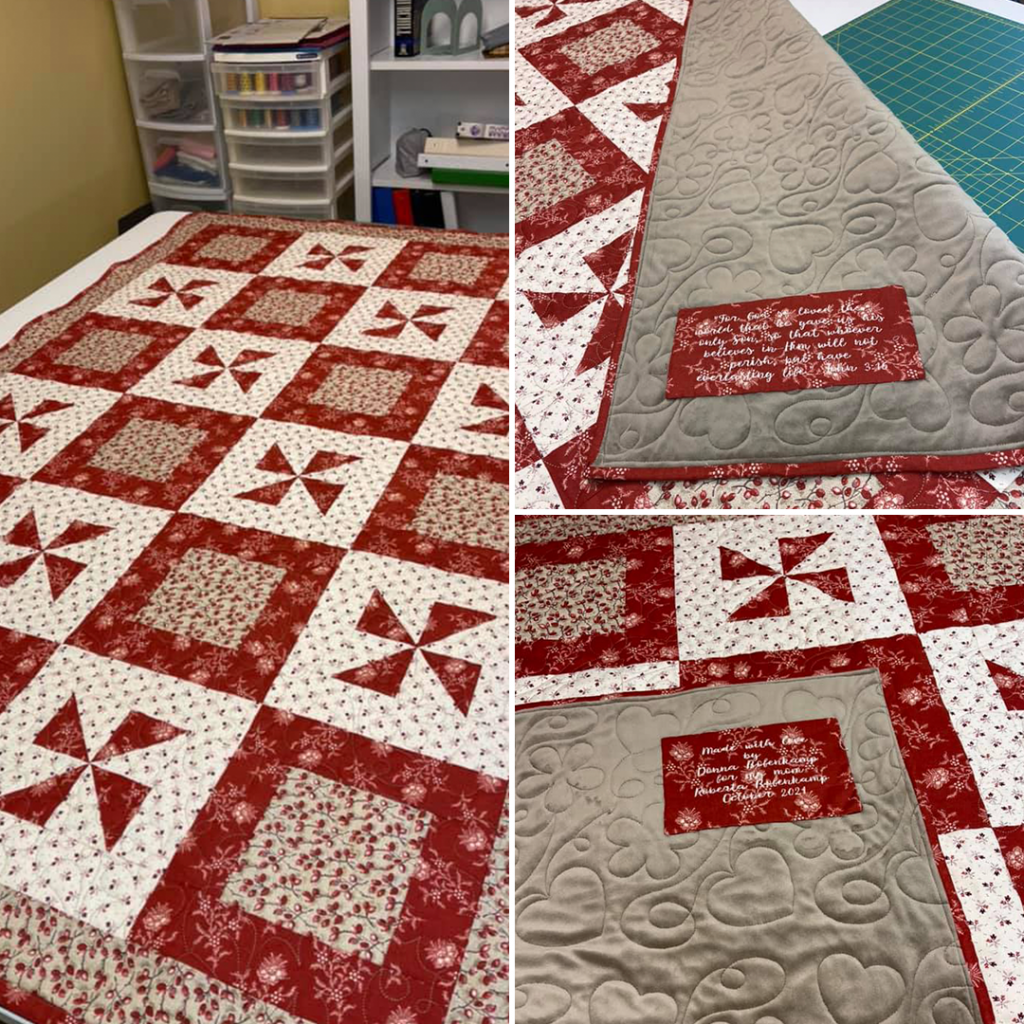 This quilt that Donna made for her mother turned out so beautiful! Donna's mom recently entered hospice and our Hearts and Flowers End-to-End Quilting Embroidery Design was the perfect touch to let her mom know and feel that she is wrapped in love. We think it looks incredible and we know your mother will love it! Wonderful job, Donna.
---
Quilt by Shirley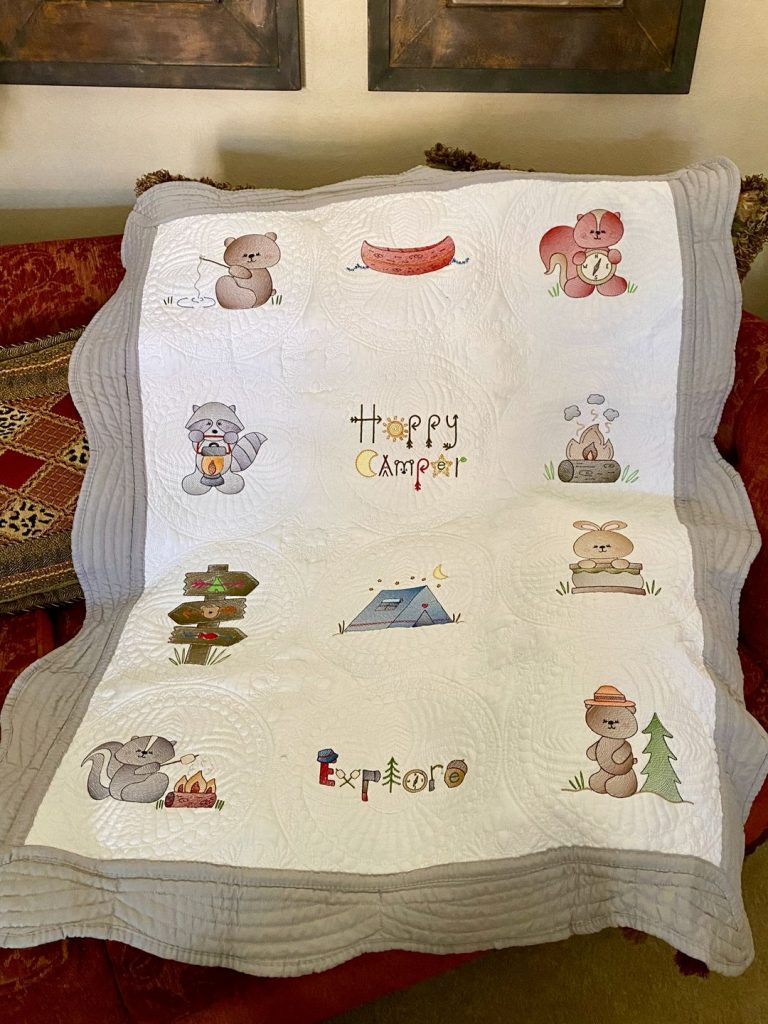 Last but not least is this adorable quilt Shirley made for a camping-themed nursery! She used designs from our Camping Vintage Sketch 1 and Camping Vintage Sketch 2 sets to create this masterpiece. The colors from the designs really pop against the white background. Beautiful job, Shirley!
---
Send us your Projects
We can't wait to see what you've been working on. If you have a recent project you are proud of, please send us a picture or two! To submit projects for our showcase, or if you have any questions, please email:
[email protected]
.
Want more JuJu Inspiration?
Check out more Customer Projects blog posts 
HERE
Want The Sets You Saw?
Roly Poly Elephants Applique
Hearts and Flowers End-to-End Quilting Embroidery Design
Camping Vintage Sketch 1
Camping Vintage Sketch 2