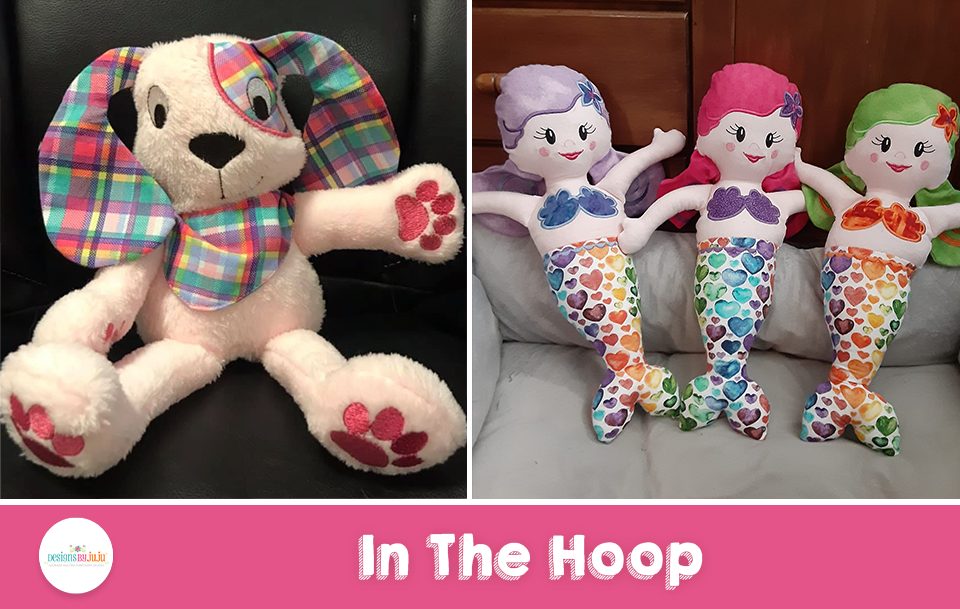 Looking to start a project with one of our
In The Hoop designs
, but not sure where to begin? You found the right blog! In this blog, we're going to highlight some of our favorite
In The Hoop
projects that will get you stitching in no time!
Cute Bunny Bib by Shari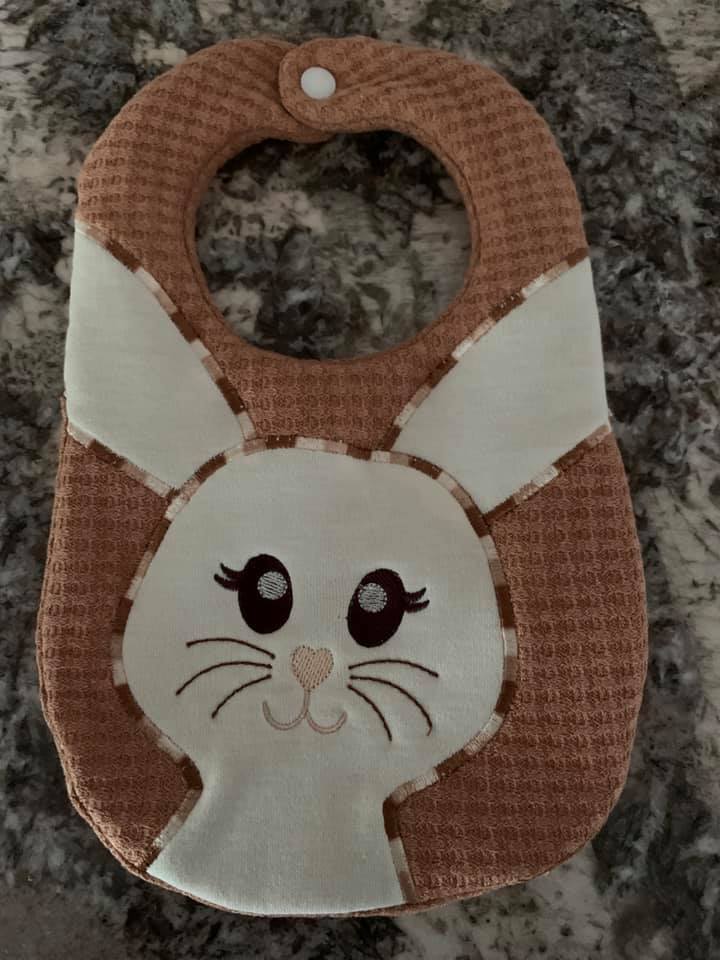 How adorable is this Cute Bunny Bib that Shari made?? We love how she used 3 different shades of brown for the border on the bunny. They really help make the bunny stand out against the rest of the bib! And of course, the bunny is just too cute. Beautiful job, Shari!
---
Cute Dog Softie by Jocelyn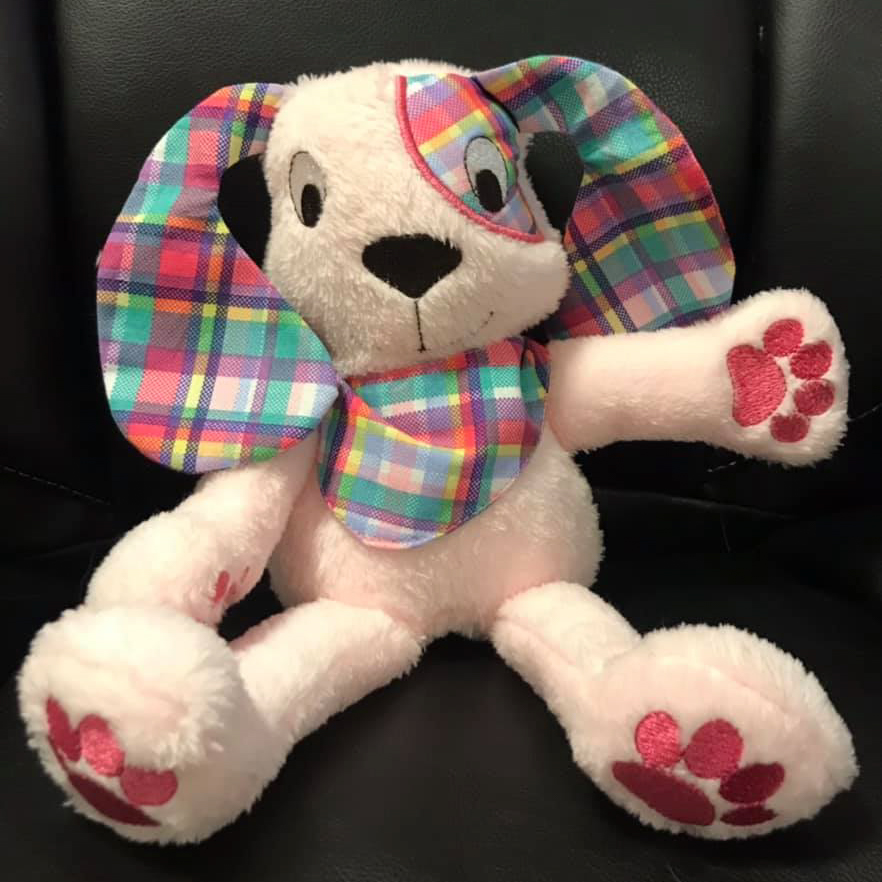 Who else thinks Jocelyn did an incredible job creating her first ever Cute Dog Softie? This is one of our most popular In The Hoop designs and we always love seeing how our customers put their own unique spin on it! The colorful, plaid fabric she chose to use for the ears and bandana immediately stood out to us. Plus, she even chose a color for the paws that matched one of the colors in the fabric on the ears. Too cute!
---
Mermaid Softie by Astrid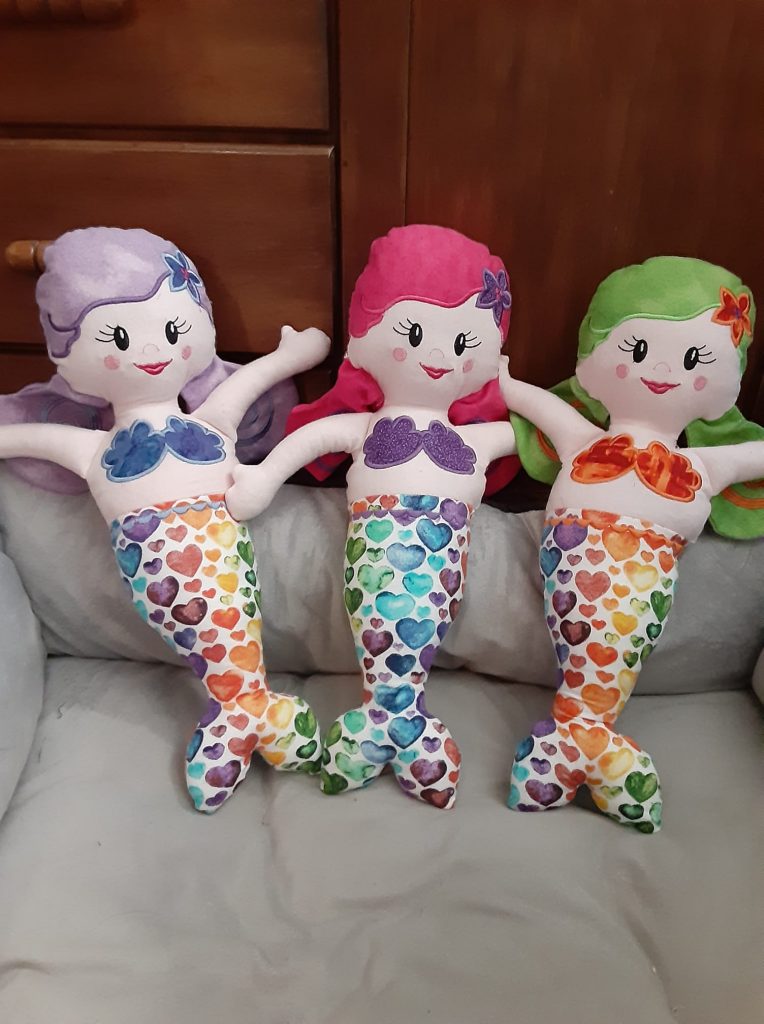 We're so excited to share this customer project from Astrid because she used one of our latest In The Hoop Designs: our In The Hoop Mermaid Softie! Astrid made these mermaids for her granddaughters and we think they stitched out beautifully. Our favorite part about this project is that each of the mermaids has a matching color scheme. We love how she used an adorable rainbow-heart fabric for the tails and then used slightly different colors for the top half of each mermaid. Thanks for sharing, Astrid! Great job.
---
Send us your Projects
We can't wait to see what you've been working on. If you have a recent project you are proud of, please send us a picture or two! To submit projects for our showcase, or if you have any questions, please email:
[email protected]
.
Want more JuJu Inspiration?
Check out more Customer Projects blog posts 
HERE
Want The Sets You Saw?
Cute Bunny Bib
Cute Dog Softie
In The Hoop Mermaid Softie