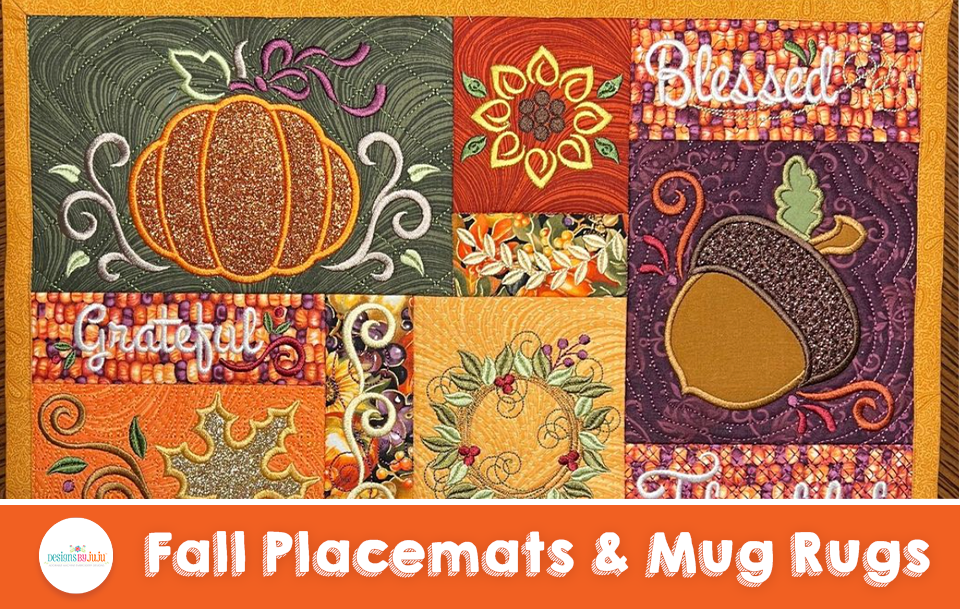 Fall is one of our favorite seasons, and there's no easier way to give your home a refresh for the season than with mug rugs and placemats. We've put together some of our favorite fall projects are customers have been stitching out using our In The Hoop placemat and mug rug designs. Read on the spark your creativity...
Placemat by Mary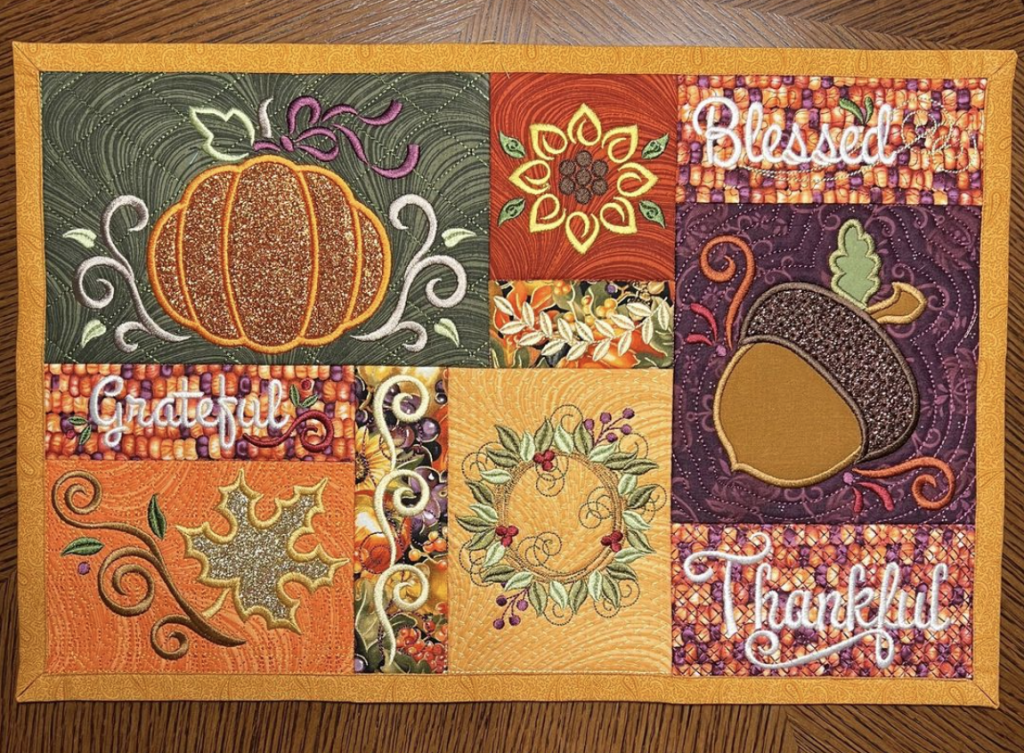 First up, we have this lovely fall-themed placemat Mary made. How beautiful are the colors she used in this project?? She used our In The Hoop Fall Placemat 2  design for this project and we think it stitched out beautifully. Job well done, Mary!
---
Mug Rug by Penny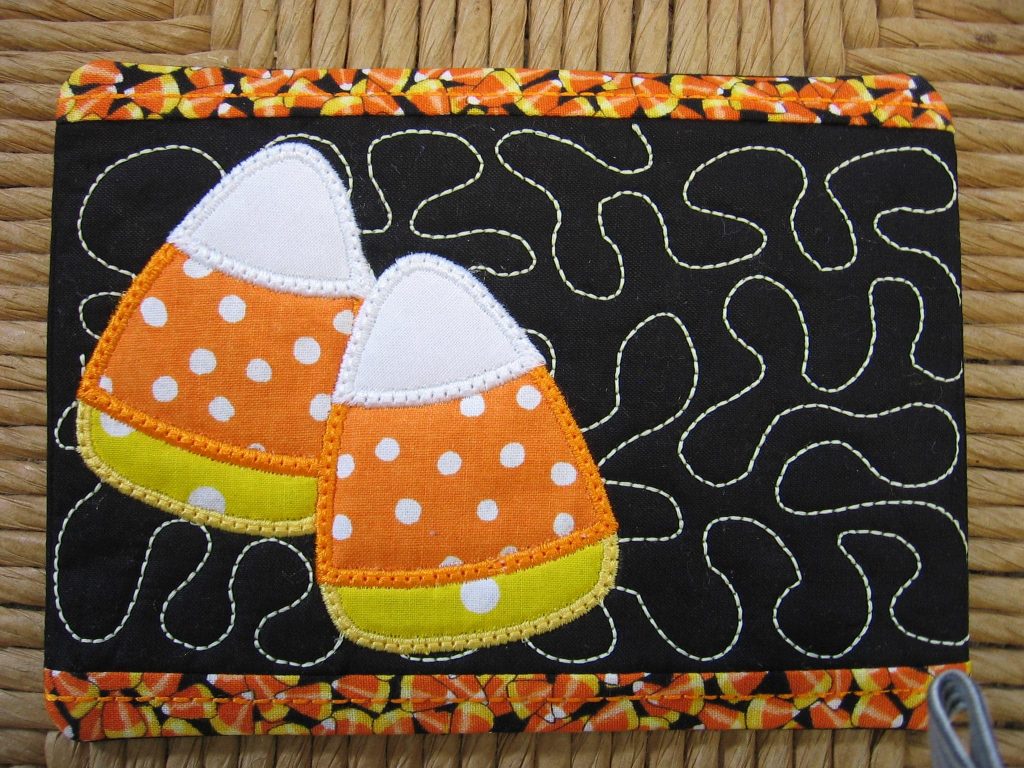 How stinking cute is this Halloween mug rug Penny made?! She really used her creativity by taking our Candy Corn Times 2 Applique and making an adorable mug rug! The stitching is lovely and the candy corn fabric on the borders fits the theme perfectly. Thanks for sharing, Penny!
---
Placemat by Suzie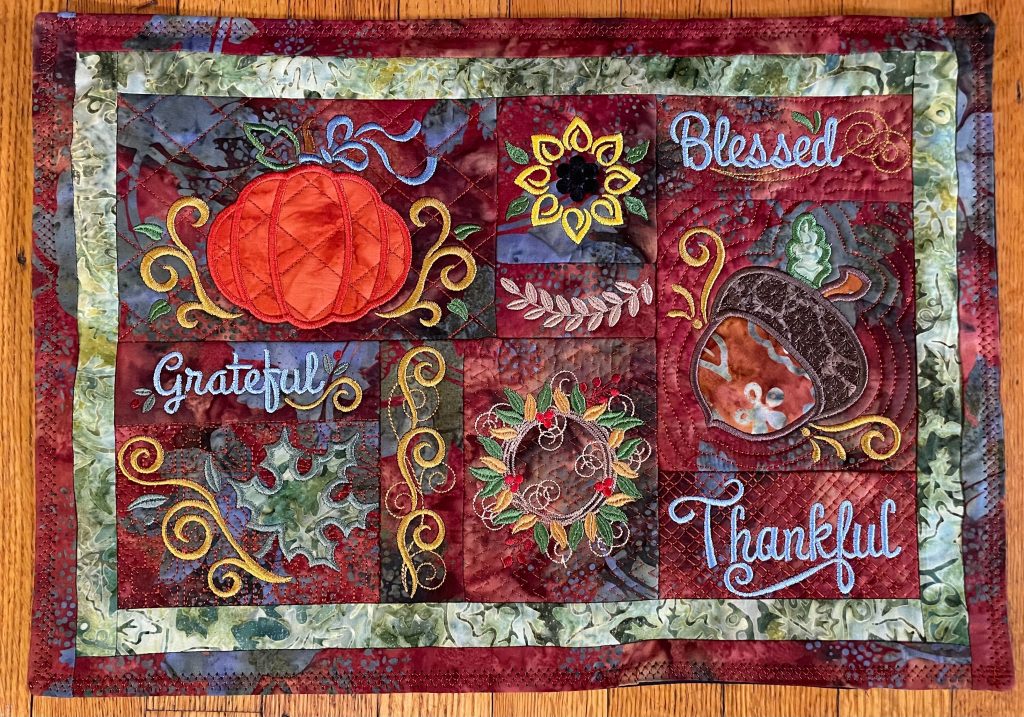 Look at all the beautiful colors on Suzie's placemat! We just can't get enough of the fall-themed color scheme and fabric choices she used. Just like Mary, she used our In The Hoop Fall Placemat 2 design for this project. Amazing job, Suzie!
---
Send us your Projects
We can't wait to see what you've been working on. If you have a recent project you are proud of, please send us a picture or two! To submit projects for our showcase, or if you have any questions, please email:
[email protected]
.
Want more JuJu Inspiration?
Check out more Customer Projects blog posts 
HERE
Want The Sets You Saw?
In The Hoop Fall Placemat 2
Candy Corn Times 2 Applique