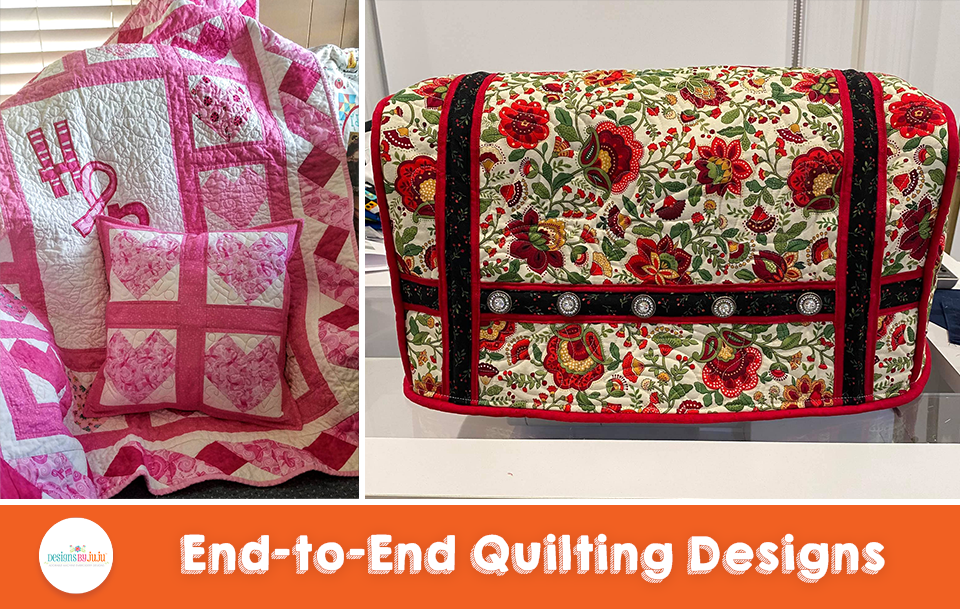 Our customers have been loving all of the End-to-End Quilting Designs we've been adding to our website! We've seen so many End-to-End Quilting projects recently that we had to write this blog & share some of our favorites with everyone. If you're looking for some inspiration for your next End-to-End Quilting project, read on…
Machine Cover by Debbie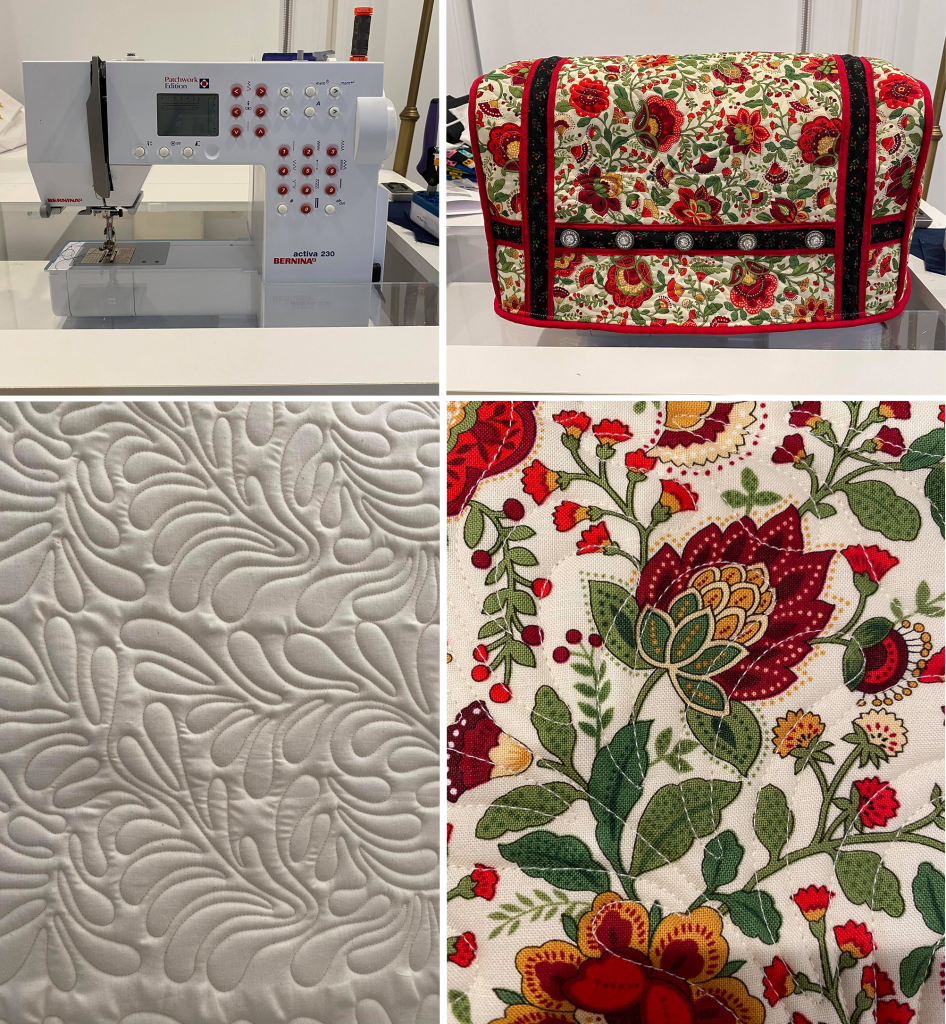 How beautiful is this embroidery machine cover that Debbie created? We were absolutely blown away when we saw this posted in our Embroidery Blessings Facebook Group. In order to make this cover, Debbie embroidered the design from our Feathers 1 End-to-End Quilting Embroidery Design to accent the floral fabric she used throughout the rest of the cover. Love it! Great job, Debbie.
---
Quilt by Jean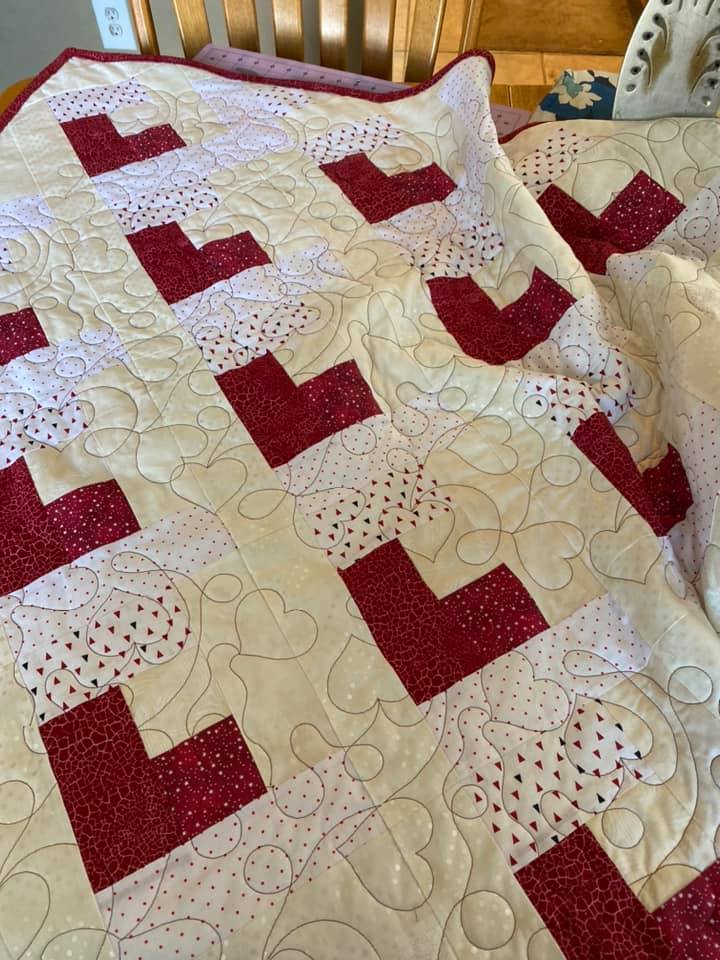 Just how gorgeous is this quilt that Jean created using our Hearts and Loops End-to-End Quilting Embroidery Design? We love how well this design complements the rest of the red patterned fabrics she used throughout the quilt. Jean even used a darker thread for the End-to-End Quilting Design to make sure it would shine through the white and cream fabrics she used for the rest of the quilt. Thanks for sharing, Jean!
---
Quilt by Nancy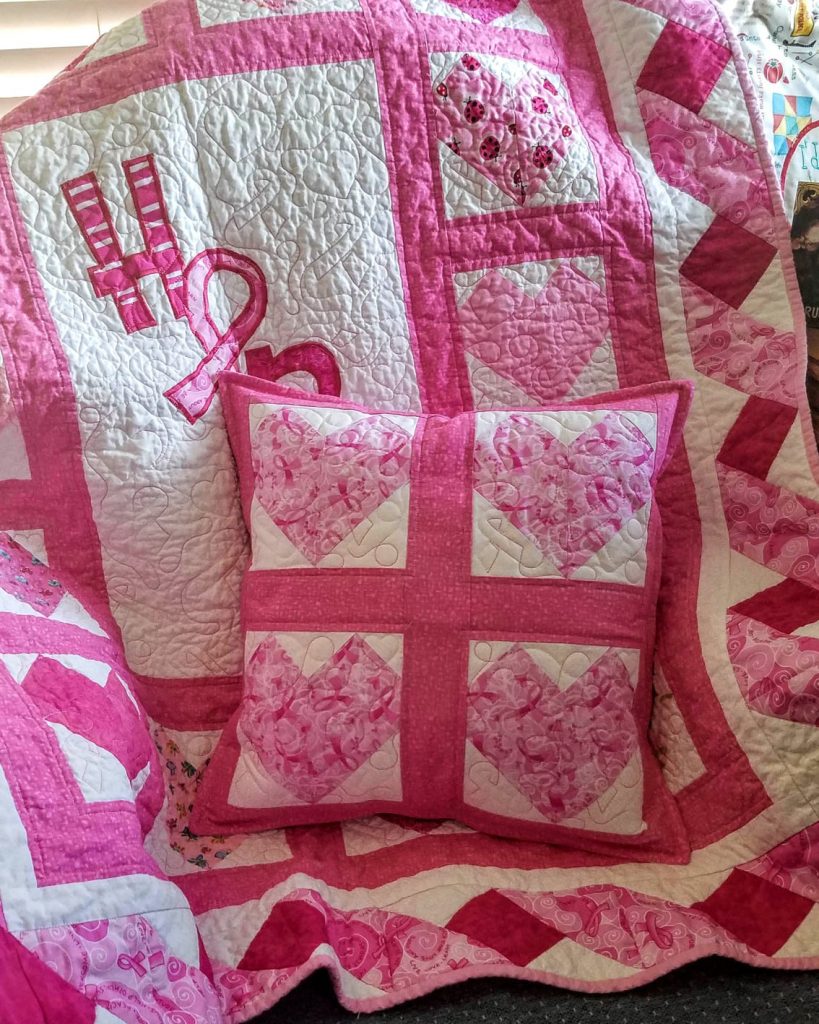 This next project from Nancy warmed our hearts the second we saw it. Nancy created this wonderful breast cancer quilt and pillow using our Awareness Ribbons End-to-End Quilting Embroidery Design. The pattern for the quilt was Nancy's own design & we think she did an amazing job! She even added fabric with breast cancer ribbons to the center of the quilt blocks on her pillow and shaped them into a heart. We just love everything about this project!
---
Send us your Projects
We can't wait to see what you've been working on. If you have a recent project you are proud of, please send us a picture or two! To submit projects for our showcase, or if you have any questions, please email:
[email protected]
.
Want more JuJu Inspiration?
Check out more Customer Projects blog posts 
HERE
Want The Sets You Saw?
Feathers 1 End-to-End Quilting Embroidery Design
Hearts and Loops End-to-End Quilting Embroidery Design
Awareness Ribbons End-to-End Quilting Embroidery Design