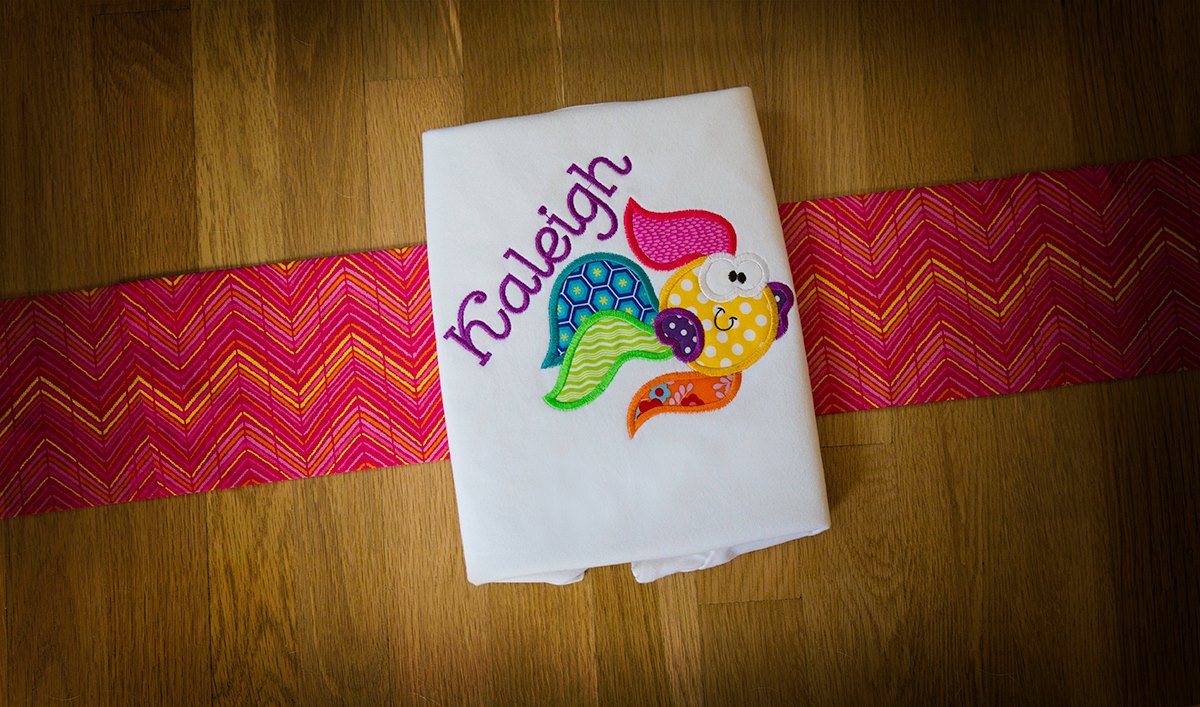 We are in love with our
Fun In The Ocean Applique
set, and we know you are too! We've gotten so many customer projects sent in using this adorable set and since it's almost summer time we decided to give it a spotlight to give you some summer project inspiration!
Quilt by Becky Hurst Marra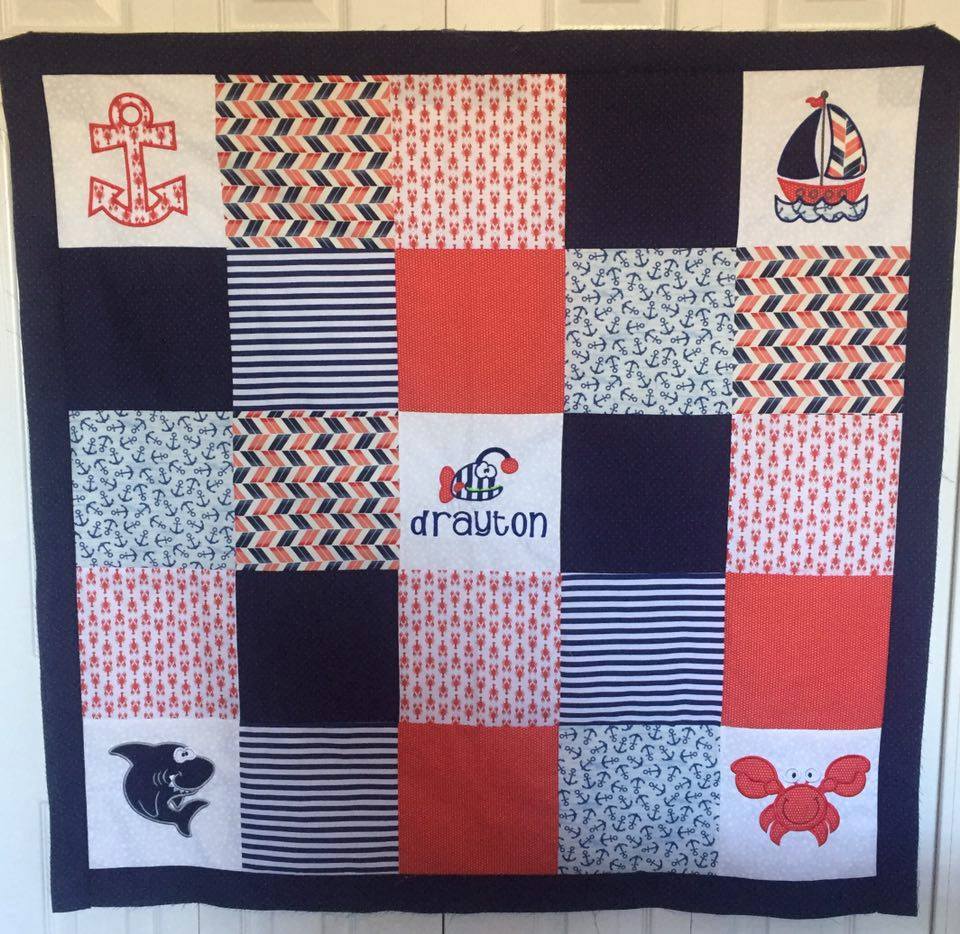 We love the way this
Fun In The Ocean
quilt turned out Becky! A few words from Becky:
"Ok. I no longer hate appliqué work! Thank you, Designs by JuJu!"
We are so glad this set made the process so easy for you!
---
Beach Bag by Becky Bouille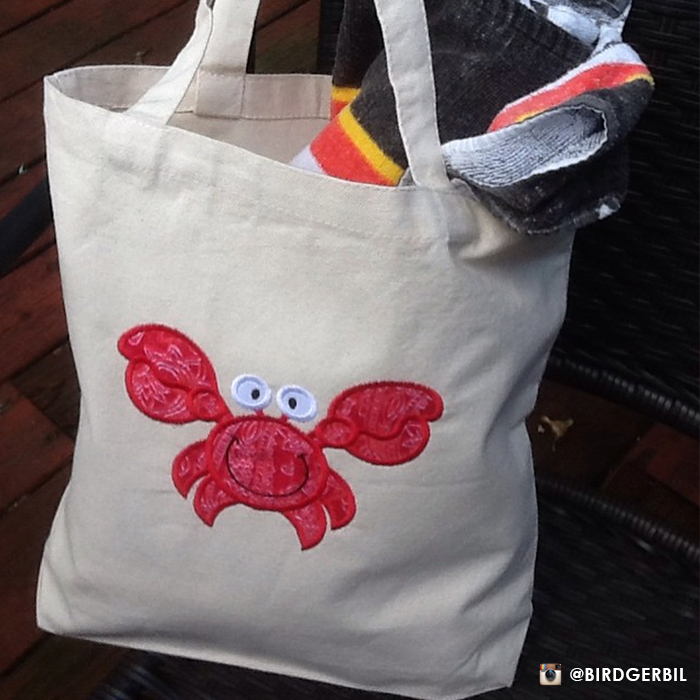 This beach bag Becky created with our
Fun in the Ocean Applique
is too cute. This adorable bag would be the perfect addition any and all beach days! We hope this beach bag gives you some inspiration for your next summer project.
---
Quilt by Karen Thiessen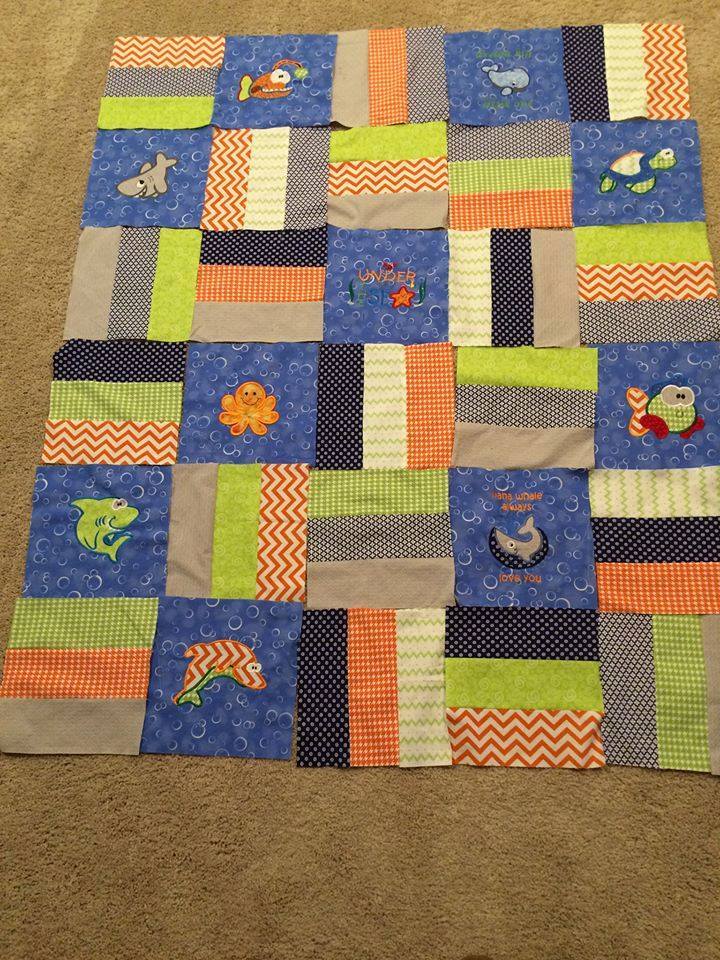 We can't get enough of this
Fun In The Ocean
Quilt by Karen! A few words from Karen:
"I made this for my grandson. I love your design!"
We know your grandson loved this adorable quilt, because we love it so much, Karen!!
---
Onesie & Burp Cloth by Cajun Clothiers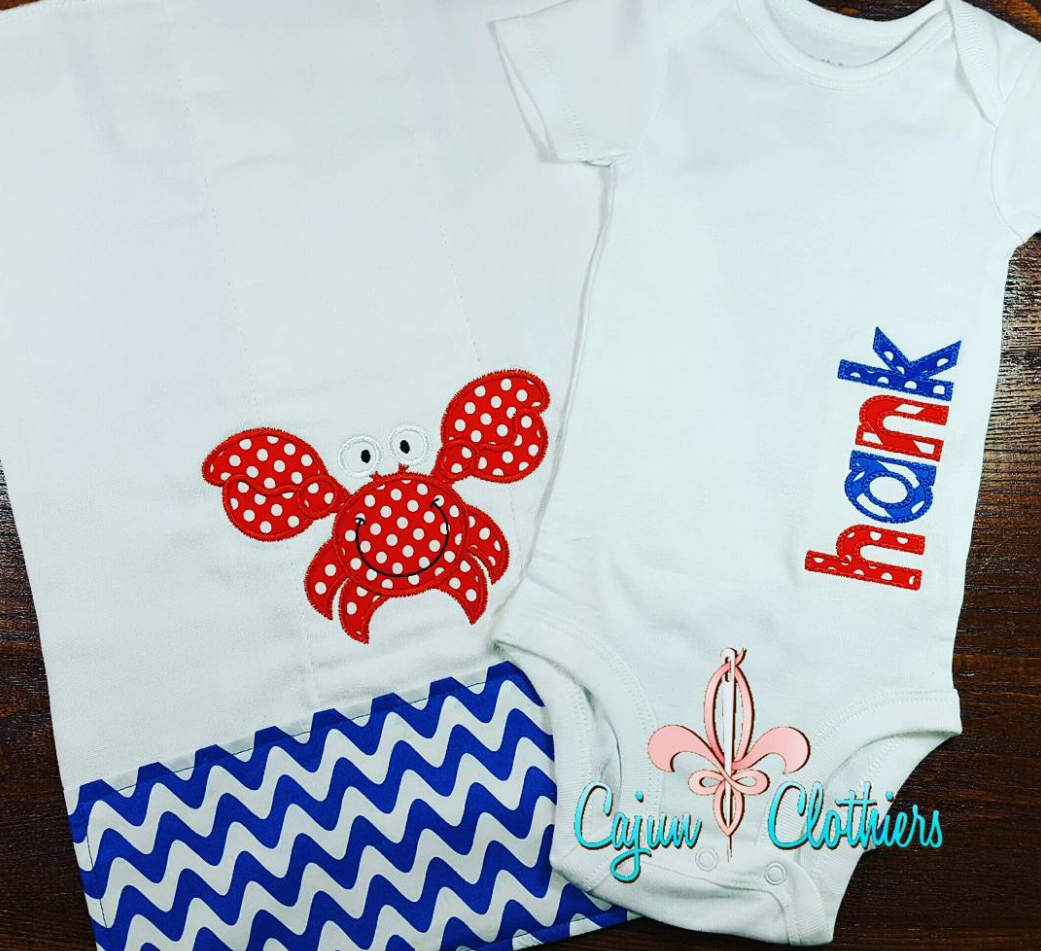 This matching onesie & burp cloth set featuring our
Fun in the Ocean Applique
was just too cute not to share! We love when people use our sets in creative ways, and this adorable set is just that. This would be the perfect gift for a summer baby!
---
Send us your Projects
We can't wait to see what you've been working on. If you have a recent project you are proud of, please send us a picture or two! To submit projects for our showcase, or if you have any questions, please email:
[email protected]
.
Want more JuJu Inspiration?
Check out more Design Spotlight blog posts
HERE
Check out more Summer blog posts
HERE
Want The Sets You Saw?
Fun In The Ocean Applique