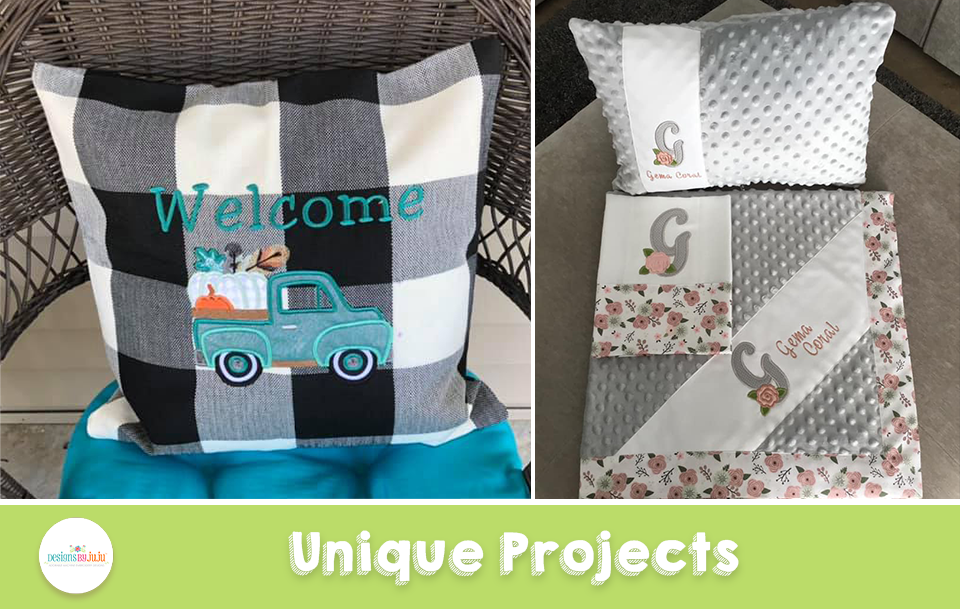 Need to spark some inspiration for your next project? We've seen so many unique projects from our customers that we decided to showcase some recent pieces that just might give you the itch to stitch! You'll find everything from pillows, quilts, burp cloths, and more in this blog! Keep reading to see a few of our favorites…
Pillow, Blanket, and Burp Cloth by Estella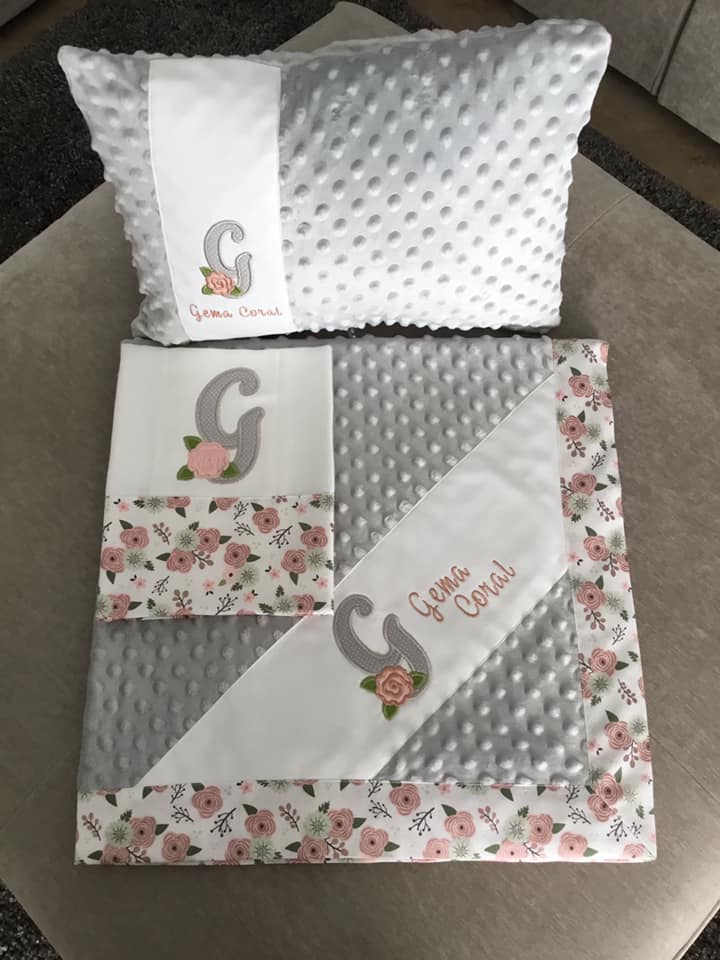 We absolutely LOVE how Estella used our Flirty Flower Applique and our Amelia Embroidery Font to create this matching pillow, blanket, and burp cloth set! Estella even used a patterned fabric with pink flowers for the trim of the blanket & burb cloth so that they would match the flower in our Flirty Flower Applique. Too cute! We also love how well our Flirty Flower Applique and Amelia Embroidery Font complement each other on the pillow and blanket. Great job, Estella!
---
Cute Cat Softie by Rosa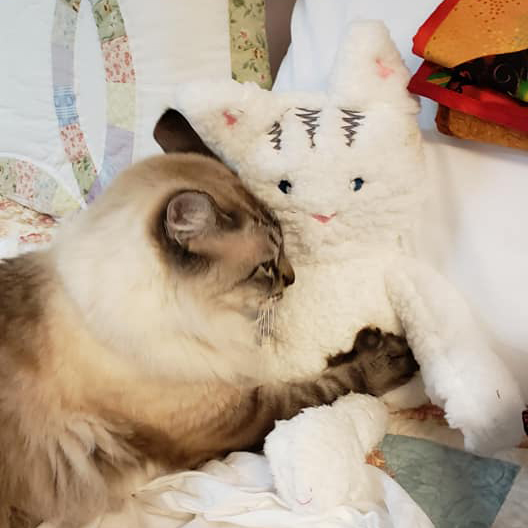 Get ready for cuteness overload! When Rosa originally created this adorable Cute Cat Softie, she didn't intend for it to be a toy for her cat Jaspurr. However, Jaspurr soon claimed it as his own and now it looks like the two are inseparable! We can't get enough of how the fluffy fabric for the outside of the Softie. We can see why Jaspurr loves it so much! This made us so happy, Rosa, thanks for sharing it with us.
---
Pillow by Amy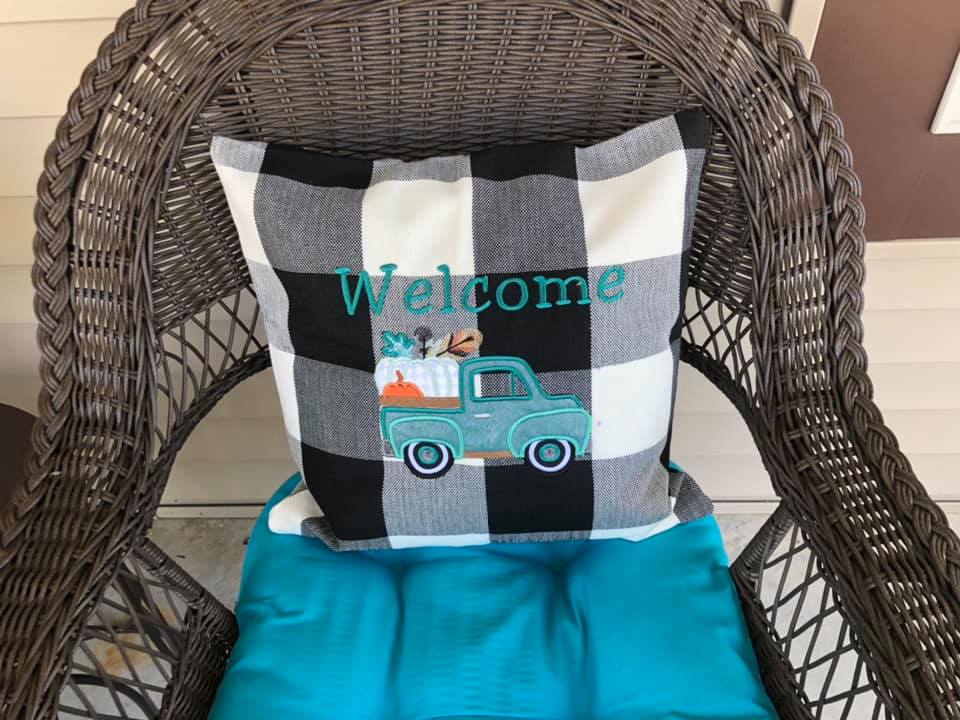 The final customer project we have to feature is this wonderful pillow that Amy created! She stitched the "Welcome" embroidery font on her own and then used one of the designs from our Vintage Truck Holidays Applique to place below the font. We love how she made the truck and the font match by using the same teal colored fabric for each of them! Plus, she used a black and white plaid pillow as a base to make this project feel even more like fall. Absolutely stunning! Incredible job, Amy.
---
Send us your Projects
We can't wait to see what you've been working on. If you have a recent project you are proud of, please send us a picture or two! To submit projects for our showcase, or if you have any questions, please email:
[email protected]
.
Want more JuJu Inspiration?
Check out more Customer Projects blog posts 
HERE
Want The Sets You Saw?
Flirty Flower Applique
Amelia Embroidery Font
Cute Cat Softie
Vintage Truck Holidays Applique