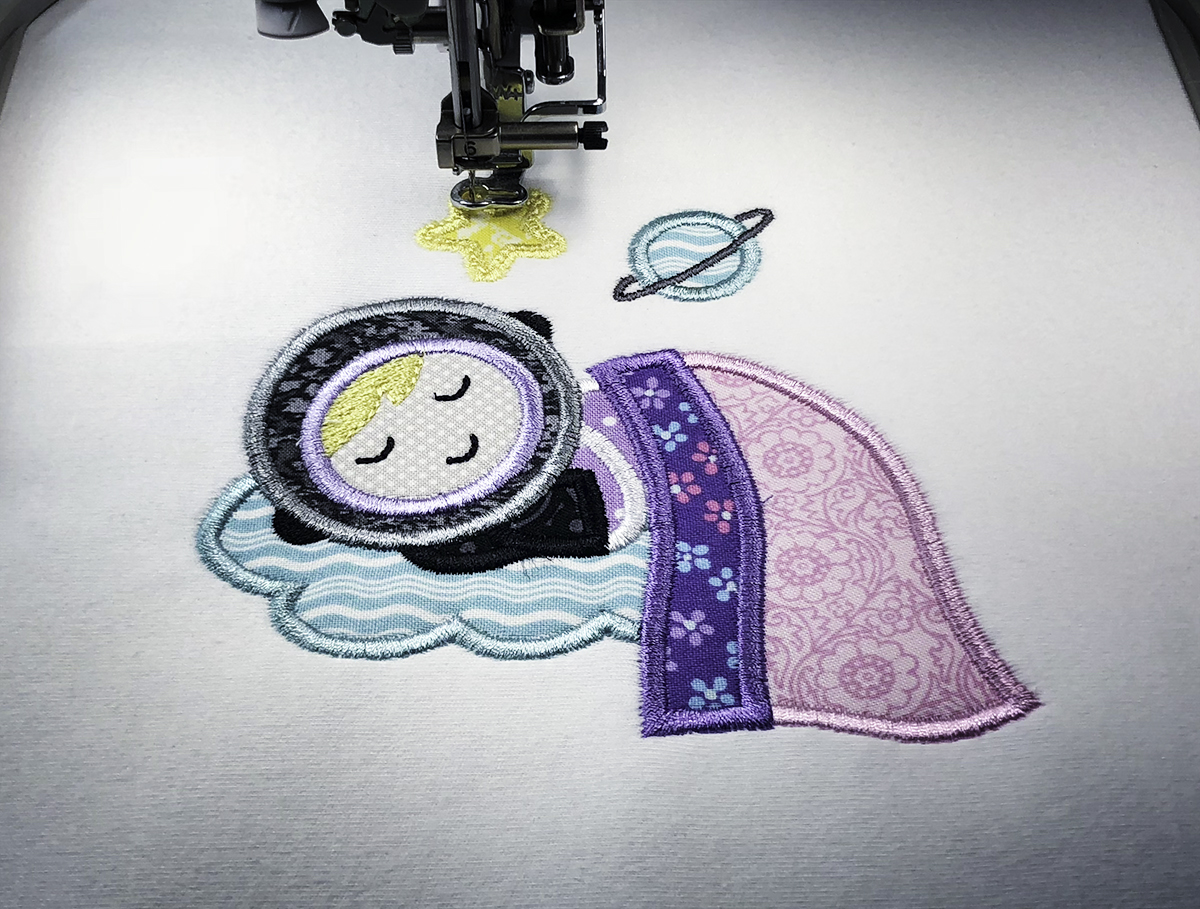 We are so excited to share with you some of our favorite customer projects featuring some of our sleepy sets! These sets are perfect for quilts, t-shirts, and so much more :)
Quilt by Sandra
How cute is this quilt Sandra made?? She made this using our
Sleepy Time Critters Applique Set 2
. Any little one would just love to snuggle up in this adorable quilt! Great job Sandra :)
---
Blanket by Christy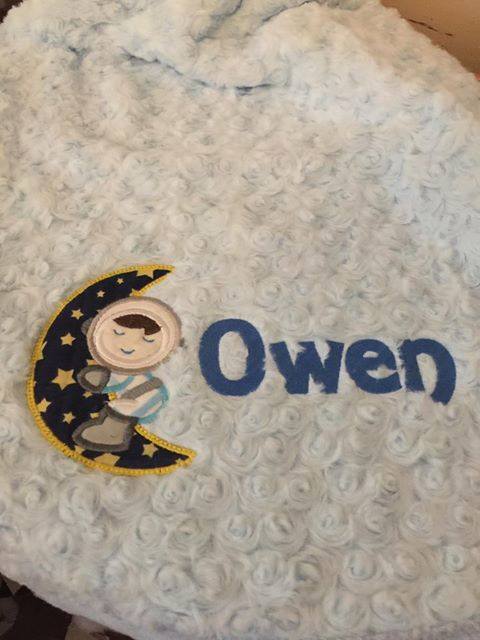 How adorable is this blanket Christy made using our
Sleepy Astronauts Applique
?? We love the way this turned out so much, especially the personalization! This is such a great idea for any little one in your life... especially the one who dreams of being an astronaut one day :)
---
Onesies by Valorie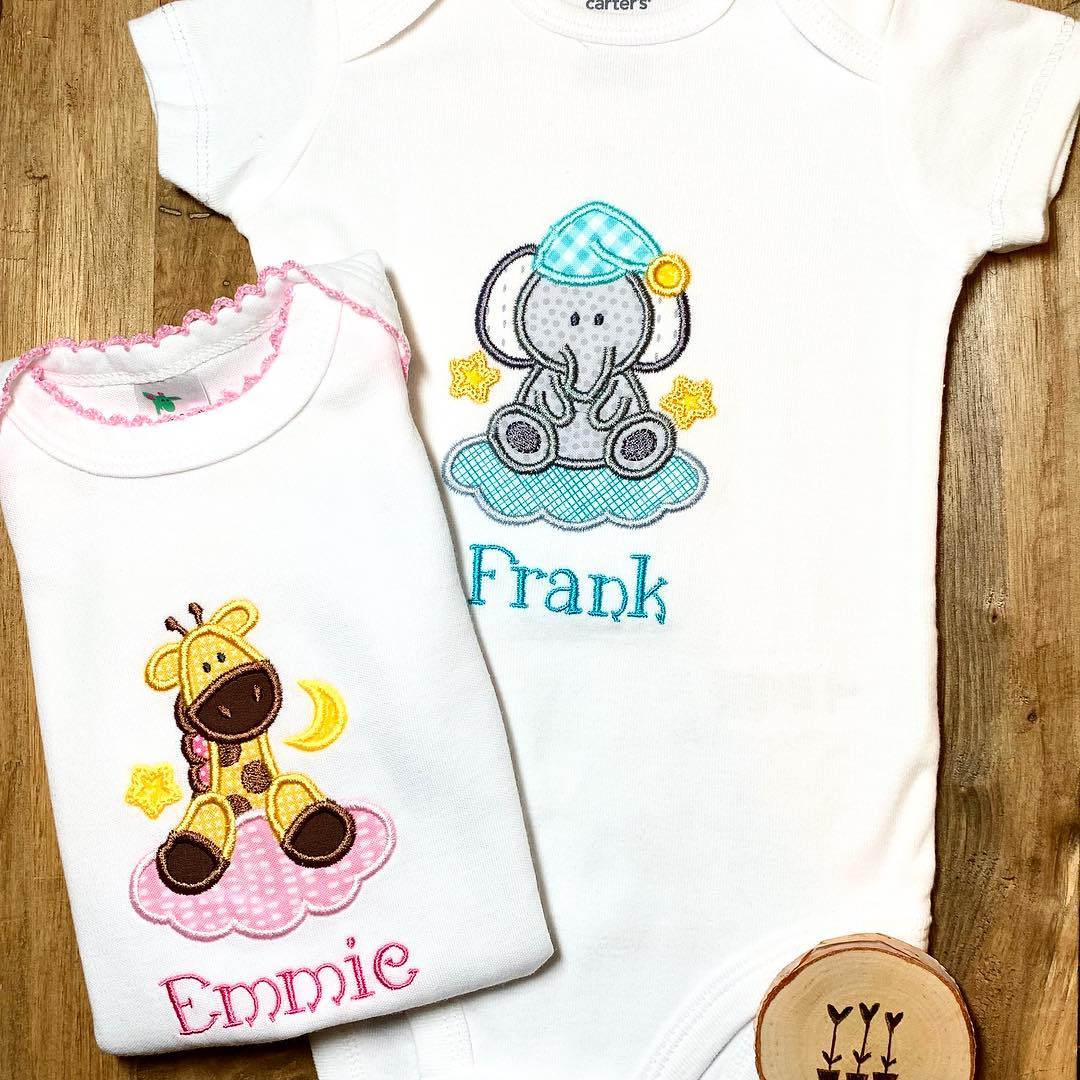 How precious are these onesies Valorie made using our 
Sleepy Time Critters Applique Set 2
?? We could picture these as an adorable set for boy and girl twins! Thank you so much for sharing your project with us, Valorie :)
---
Send us your Projects
We can't wait to see what you've been working on. If you have a recent project you are proud of, please send us a picture or two! To submit projects for our showcase, or if you have any questions, please email:
[email protected]
.
Want more JuJu Inspiration?
Check out more Customer Projects blog posts
HERE
Want The Set You Saw?
Sleepy Time Critters Applique Set 2
Sleepy Astronauts Applique