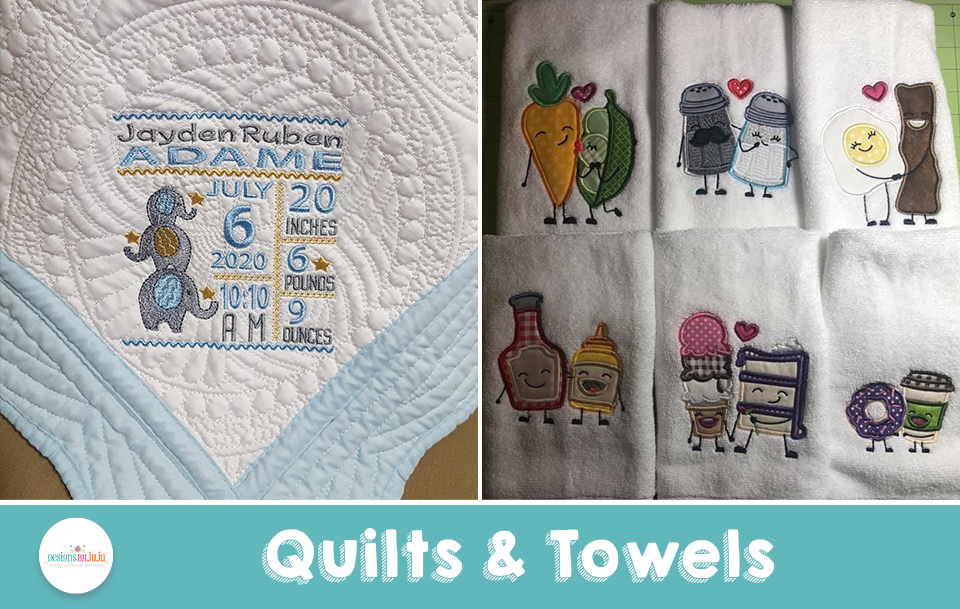 Feel like your kitchen towels could use an upgrade? Or maybe you need some ideas for your next quilt project?? Grab some inspiration from a few of our favorite customer projects featuring quilts and kitchen towels! From birth announcements to word art and appliques, these projects are sure to give you the itch to stitch in no time.
Quilt by Diana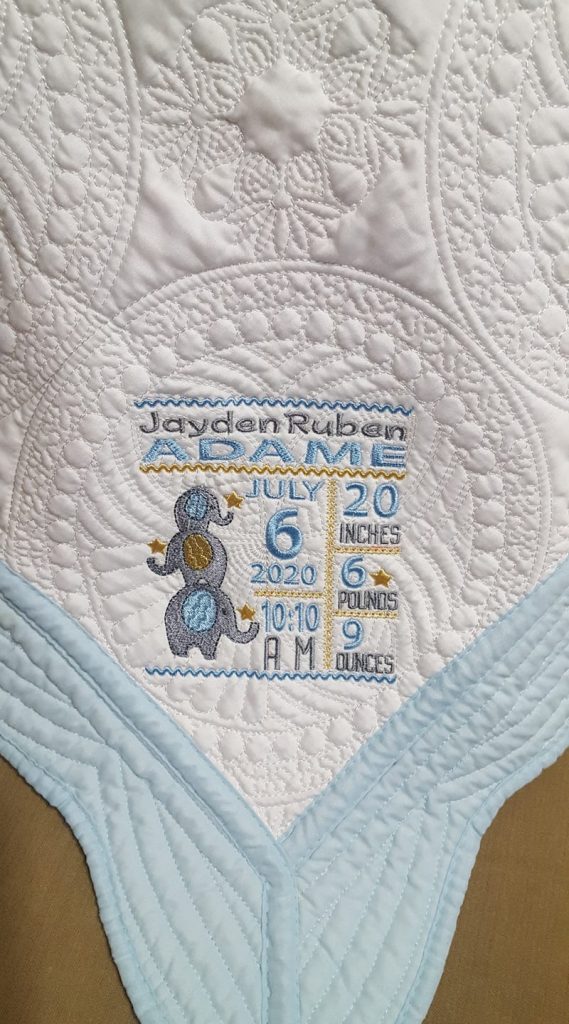 What new parent wouldn't LOVE a birth announcement quilt like this?? The arrival of a new baby in the family is such a special time and we can only imagine how happy the new parents are going to be when they receive this quilt! Diana used our Elephants Birth Announcement Template to create this darling quilt for her grandson! Beautiful job, Diana.
---
Quilt by Patti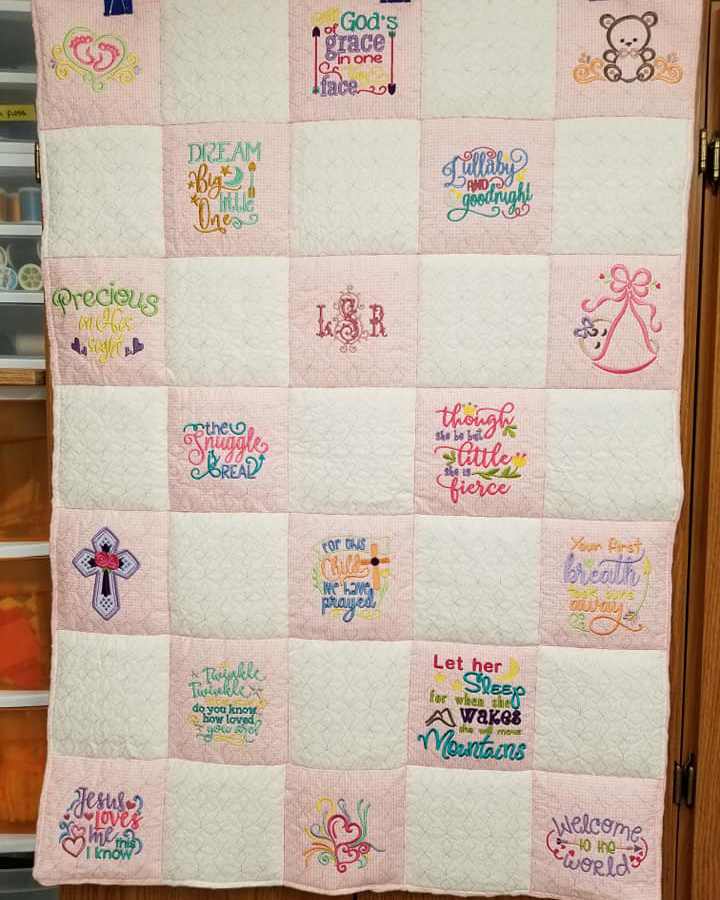 Next up is this absolutely breathtaking quilt that Patti made for her niece who just had a sweet little baby girl! She used a variety of our design sets including our Baby Word Art Set 4, Baby Word Art Set 1, Kid's Bible Sayings 1, Swirly Baby, Sweet Sayings Set 2, Manoir Monogram, Swirly Hearts, and Children Religious! We LOVE the colors she chose for both the designs and the quilt blocks. What a perfect gift for your niece, Patti, we're sure she's going to love it!
---
Kitchen Towels by Roxanne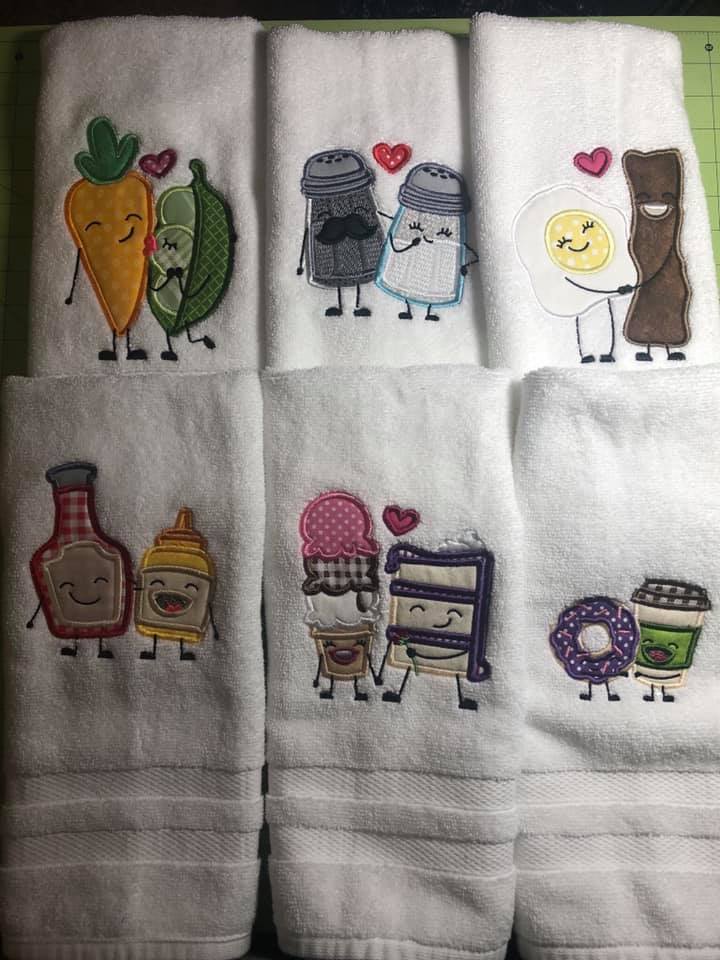 How adorable is this kitchen towel set Roxanne created?? She used our We Go Together Applique 2 to create these darling little pieces! What a wonderful way to add some fun decorative pieces to your kitchen. Great job, Roxanne! :)
---
Send us your Projects
We can't wait to see what you've been working on. If you have a recent project you are proud of, please send us a picture or two! To submit projects for our showcase, or if you have any questions, please email:
[email protected]
.
Want more JuJu Inspiration?
Check out more Customer Projects blog posts 
HERE
Want The Sets You Saw?
Elephants Birth Announcement Template
Baby Word Art Set 4
Baby Word Art Set 1
Kid's Bible Sayings 1
Swirly Baby
Sweet Sayings Set 2
Manoir Monogram
Swirly Hearts
Children Religious
We Go Together Applique 2