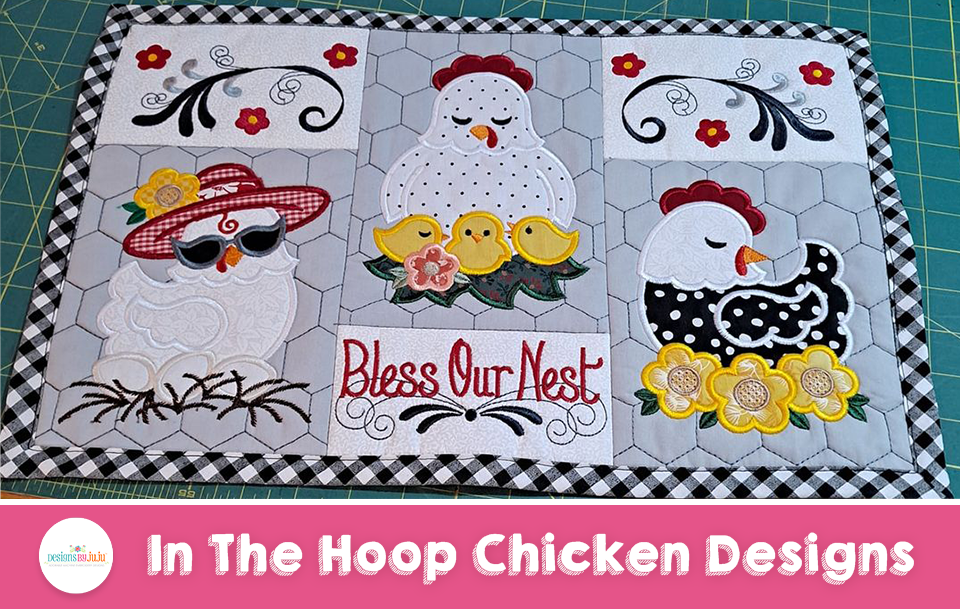 There's nothing we love more than seeing all of the wonderful and unique projects our customers create using our designs! If you're looking for some inspiration for your next project, look no further! We've put together some of the most adorable In The Hoop chicken-themed projects our customers made...
Placemat by Trish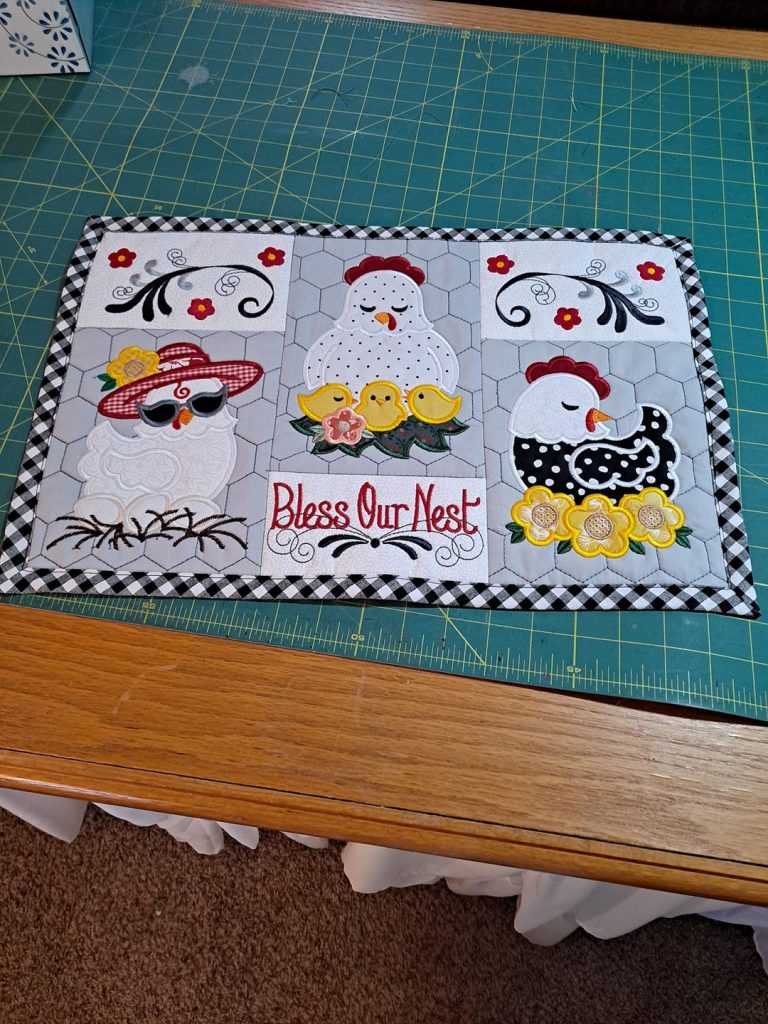 We can't get enough of this simply adorable placemat Trish made! She used our In The Hoop Chicken Placemat for this project and we think it turned out wonderful. We especially love the fabric colors she chose. Great job, Trish!
---
Mug Rugs by Darlene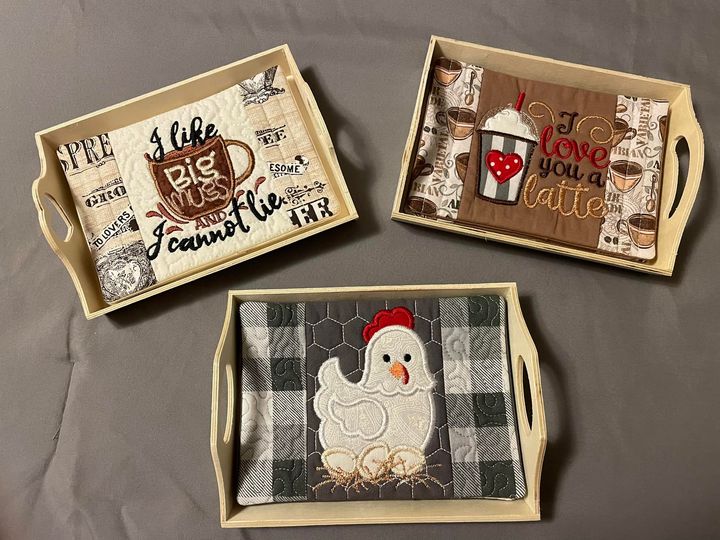 How creative is this?? Darlene made these beautiful mug rugs using our In The Hoop Chickens Mug Rug, In The Hoop Quilted Mug Rugs Set 1, & Coffee Word Art Set 2 designs and added them to the bottom of these trays! This is such a good idea and would make a wonderful gift. Thanks for sharing, Darlene!
---
Mug Rug by Sarah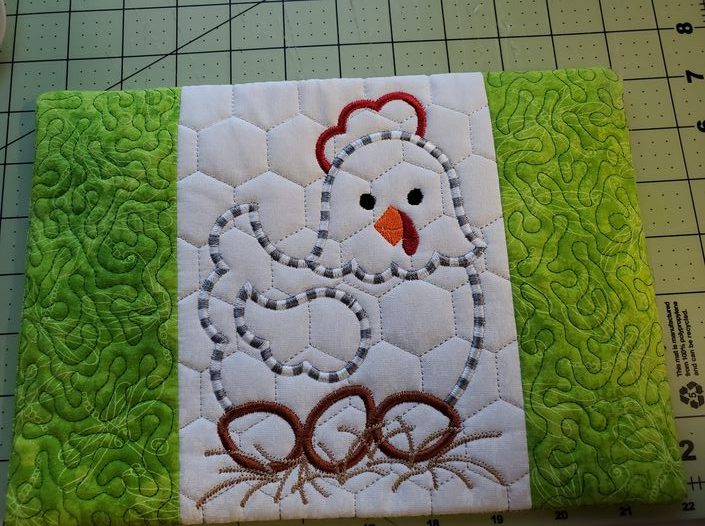 This mug rug is simply stunning! We love the green and white fabric colors Sarah chose to use for this project. It really makes the design pop! She used our In The Hoop Chicken Mug Rug for this project and it turned out great. Awesome job, Sarah!
---
Send us your Projects
We can't wait to see what you've been working on. If you have a recent project you are proud of, please send us a picture or two! To submit projects for our showcase, or if you have any questions, please email:
[email protected]
.
Want more JuJu Inspiration?
Check out more Customer Projects blog posts 
HERE
Want The Sets You Saw?
In The Hoop Chicken Placemat
In The Hoop Chicken Mug Rug
In The Hoop Quilted Mug Rugs Set 1
Coffee Word Art Set 2