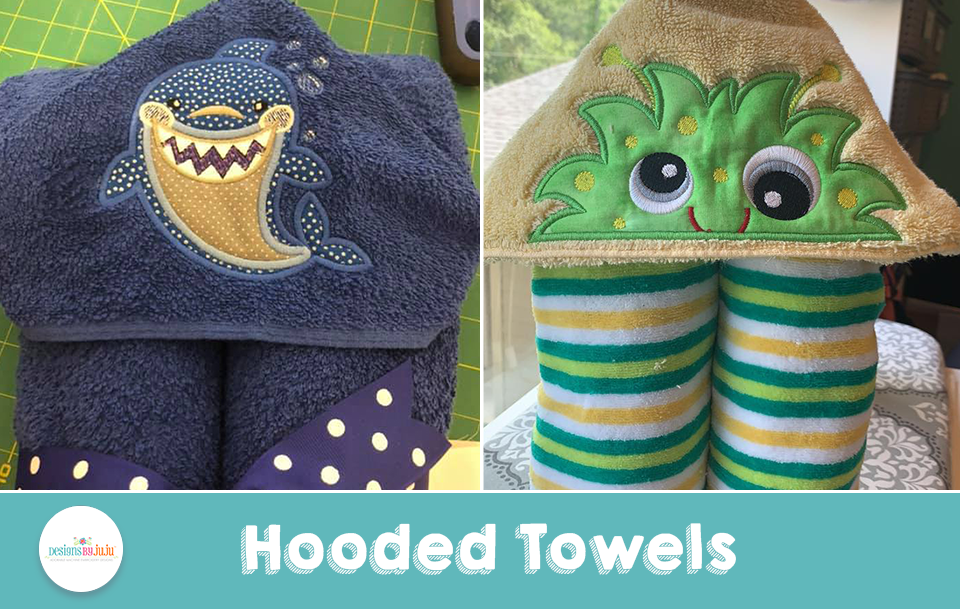 Following the success of our YouTube tutorial on how to make a hooded towel, our customers have been sending in photos of their finished towels non-stop! We've seen our popular peeker sets being used, along with adorable appliques that make the perfect accent. Wait until you see these customer projects! (You might be inspired to make some for your kiddos or grandkids!)
Hooded Towels by Elizabeth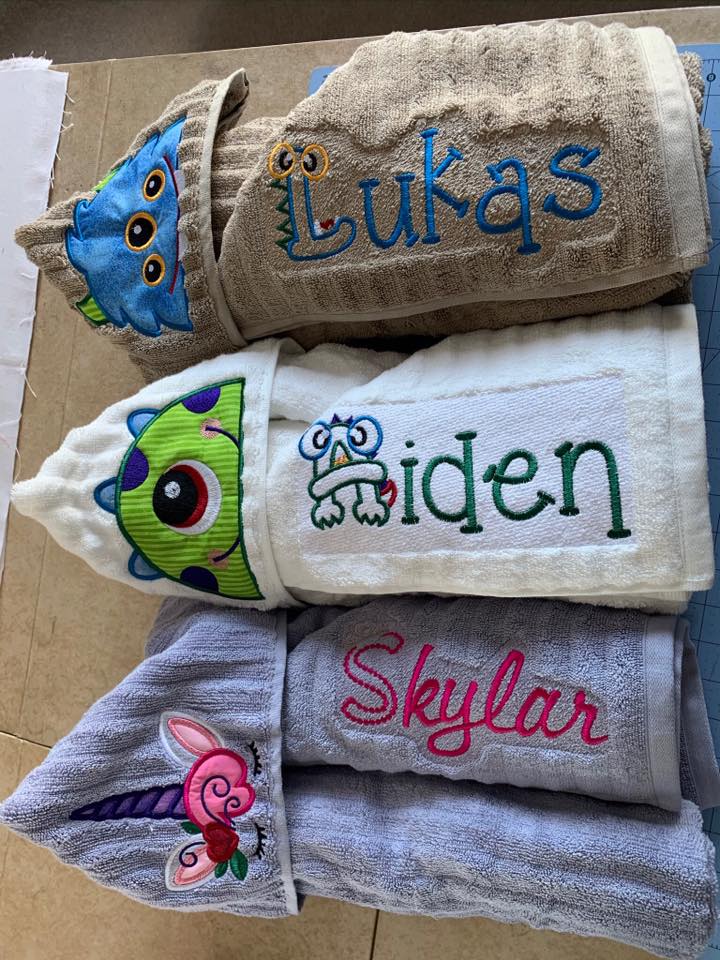 We smiled so big imagining three little kids wearing these adorable hooded towels! Elizabeth made these personalized towels using our Monster Peekers and our Unicorn Animals Faces sets. We love how she added their names in fun, matching fonts, too! Great job, Elizabeth.
---
Hooded Towel by Karen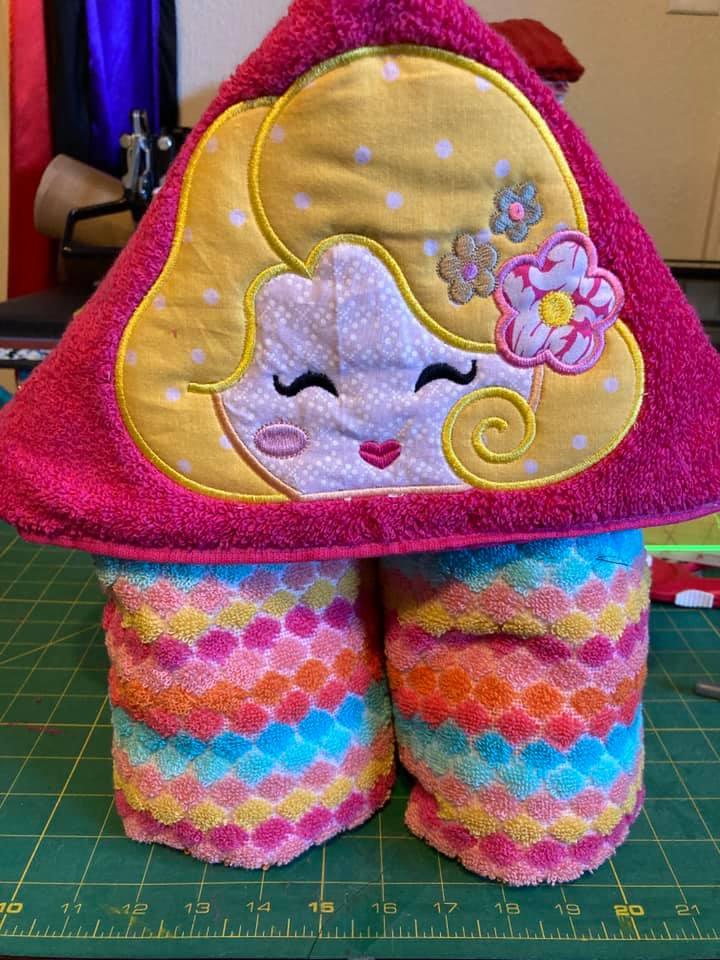 Any little girl would adore this princess-themed hooded towel! Karen did such a beautiful job on this one using our Princess Peekers Applique 1 set! Seeing this adorable hooded towel immediately inspired us to go make one... Anyone else??
---
Hooded Towel by Tina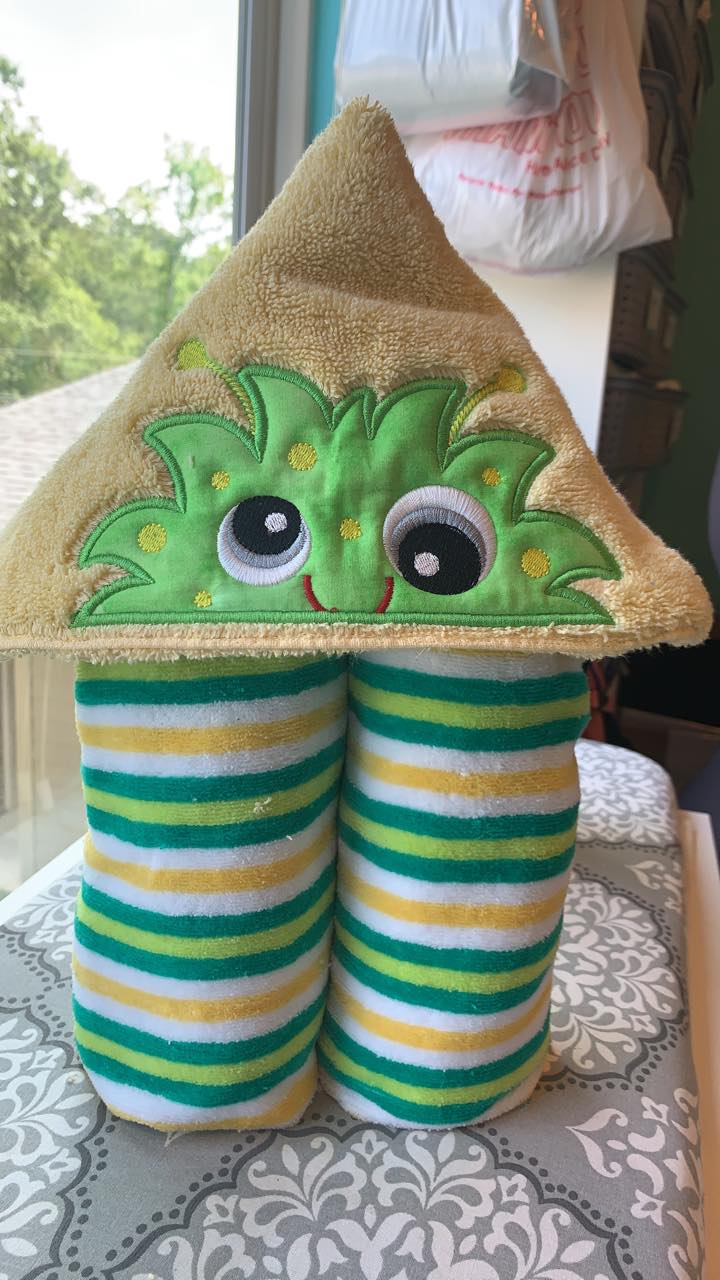 From the perfectly matched stripes of the towel up to the silly monster peeker, we couldn't be more in love with this hooded towel! It's too cute. Tina used our Monster Peekers to make this hooded towel and it is TOO. cute. We love that she chose a color for the monster that matches the stripes on the towel. Adorable!
---
Hooded Towel by Edith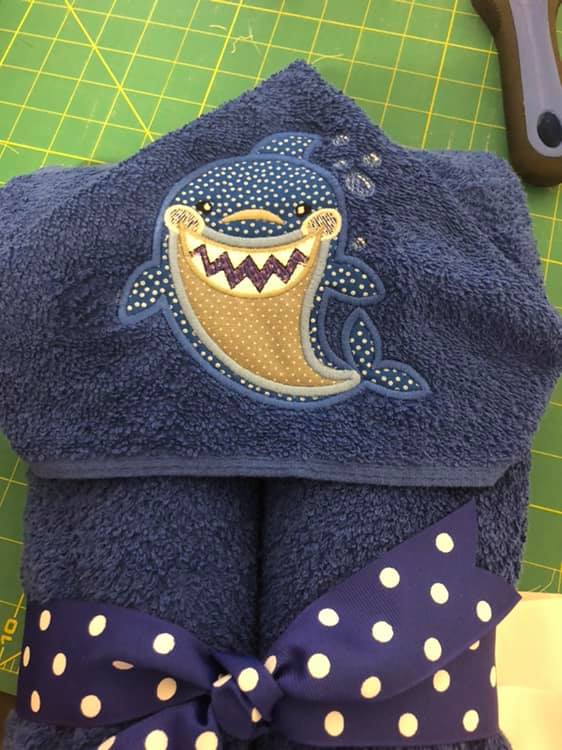 Edith has us dreaming of summer with this shark-themed hooded towel! We LOVE the Shark Time Set with the navy towel and the polka dots are a super cute touch. Great job, Edith!
---
Send us your Projects
We can't wait to see what you've been working on. If you have a recent project you are proud of, please send us a picture or two! To submit projects for our showcase, or if you have any questions, please email: [email protected].
Want more JuJu Inspiration?
Check out more Customer Projects blog posts HERE
Want The Sets You Saw?
Shark Time Set
Monster Peekers Set
Princess Peekers Applique 1
Unicorn Animals Faces Set