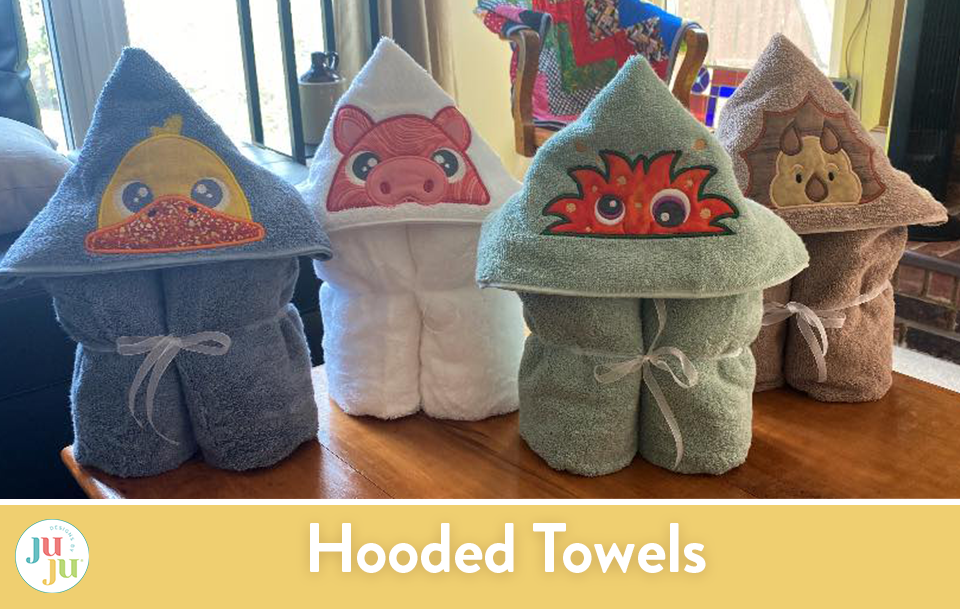 Looking to stitch out a project for the kiddo in your life?? We got you covered! Our talented customers have been making some incredible hooded towels that are just so stinkin' cute and would make a great kid's gift! Read on to kickstart your creativity and get inspired. P.S. If you need help getting started, click here to watch our video tutorial on
How To Make A Hooded Towel!
Hooded Towel by Polly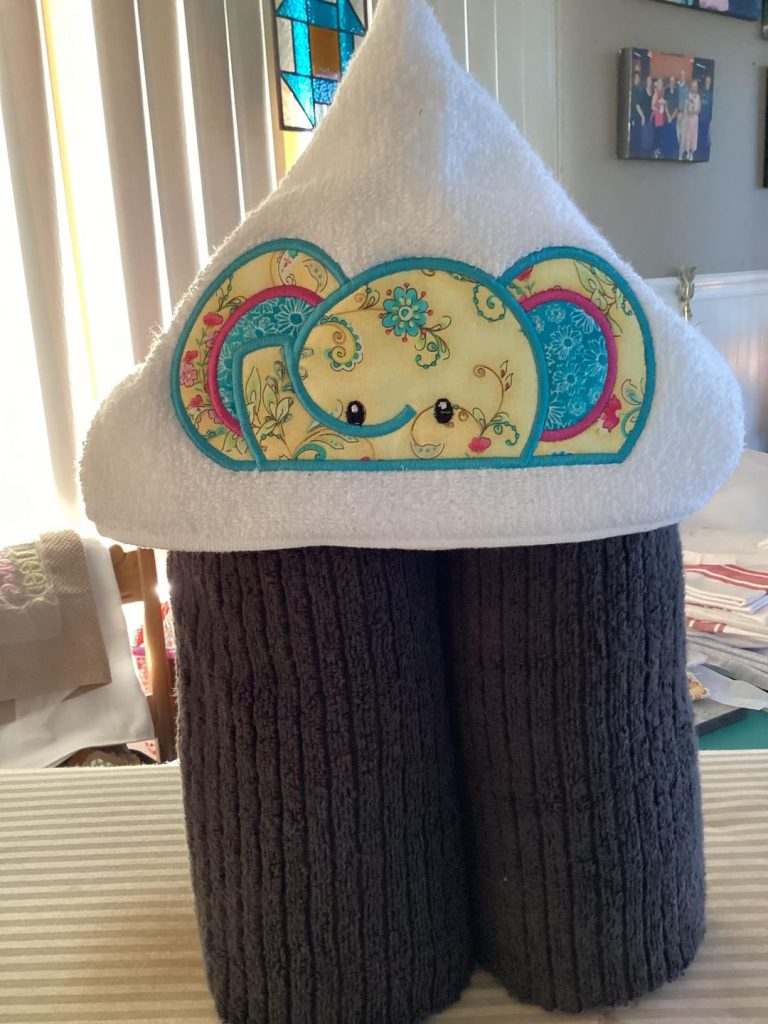 How adorable is Polly's hooded towel?! And it's her first one! We LOVE that fun fabric she used for the elephant. She used a design from our 
Peeker Animals 1
 set for this project. Job well done, Polly!
---
Hooded Towel by Karen

What a cute hooded towel from Karen! The purple color scheme is just lovely and the cute octopus applique is perfect for bath time. She used a design from our Beach Peekers set and believe it or not, this was her first attempt at a hodded towel. Great job, Karen!
---
Hooded Towels by Kay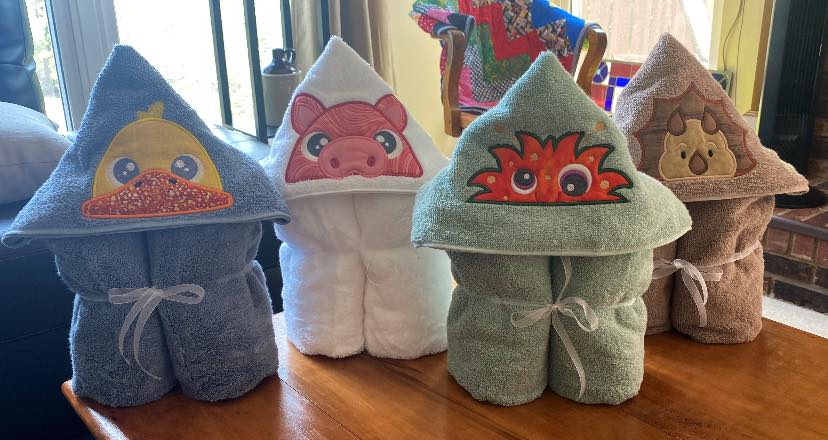 Look at these hooded towels! Kay did such an amazing job stitching these out. She used designs from our Animal Peekers 5, Animal Peekers 7, Dinosaur Peekers 1, and Monster Peekers sets. Thanks for sharing, Kay!
---
Hooded Towel by Debbie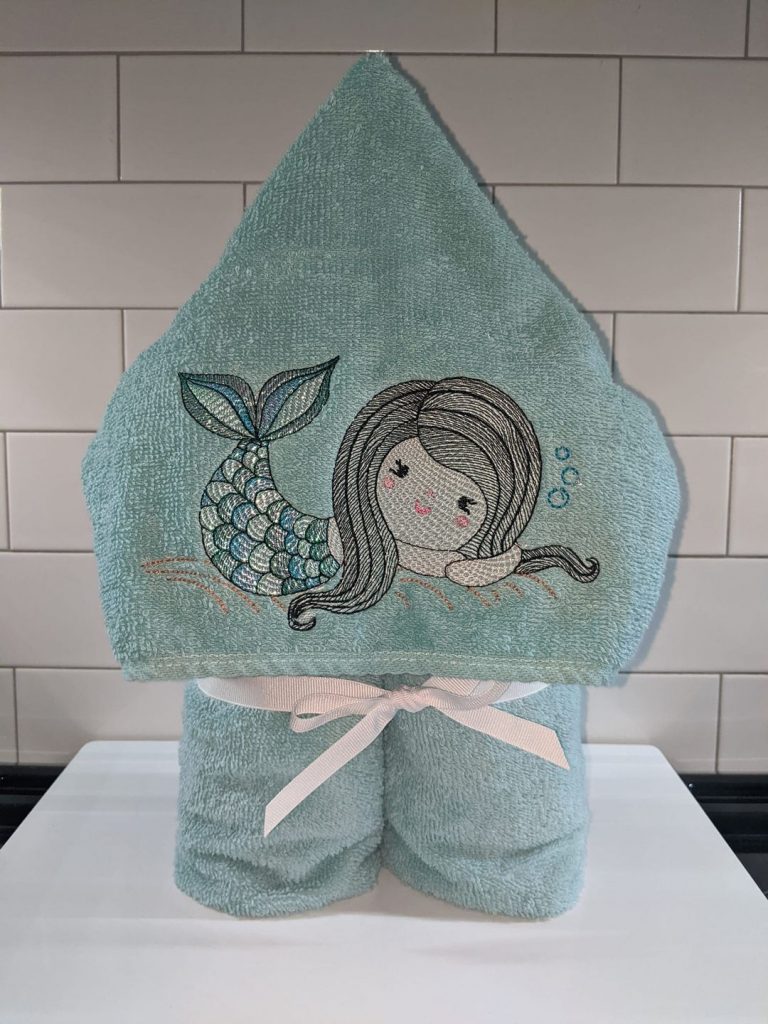 Debbie's hooded towel is absolutely stunning! She stitched this out for a new baby girl in her life. The turquoise towel goes with the mermaid design perfectly for a beachy theme! Debbie used a design from our Vintage Sketch Mermaids set for this project and even used some mylar to really help the mermaid's body shine. Great job, Debbie!
---
Send us your Projects
We can't wait to see what you've been working on. If you have a recent project you are proud of, please send us a picture or two! To submit projects for our showcase, or if you have any questions, please email:
[email protected]
.
Want more JuJu Inspiration?
Check out more Customer Projects blog posts 
HERE
Want The Sets You Saw?
Peeker Animals 1 Beach Peekers Animal Peekers 5 Animal Peekers 7 Dinosaur Peekers 1  Monster Peekers Vintage Sketch Mermaids