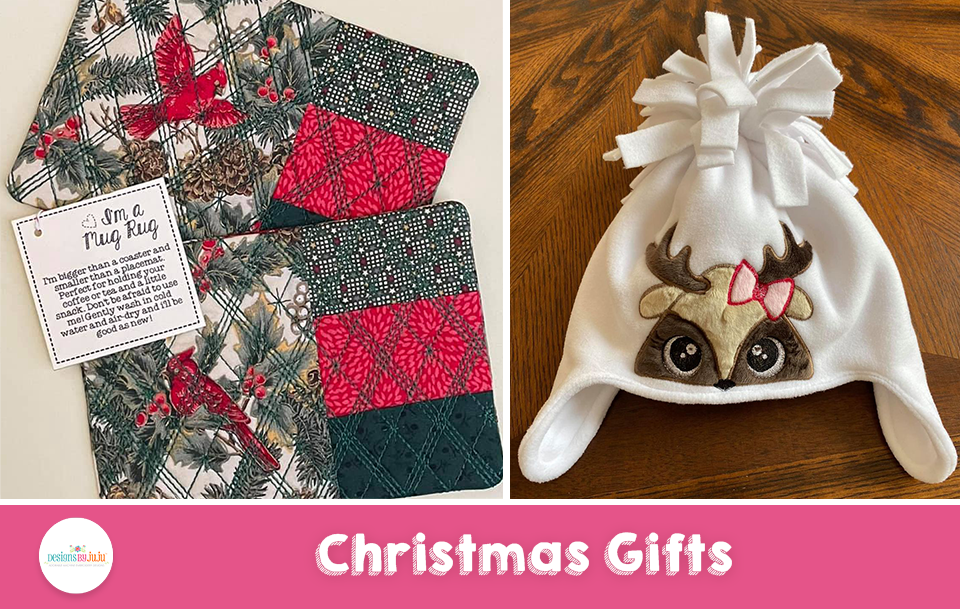 Believe it or not, Christmas is right around the corner and if you're looking for some inspiration to start your holiday-themed project, this is the blog for you! Read on to see three projects that just might spark some creativity...
Mug Rugs by Martha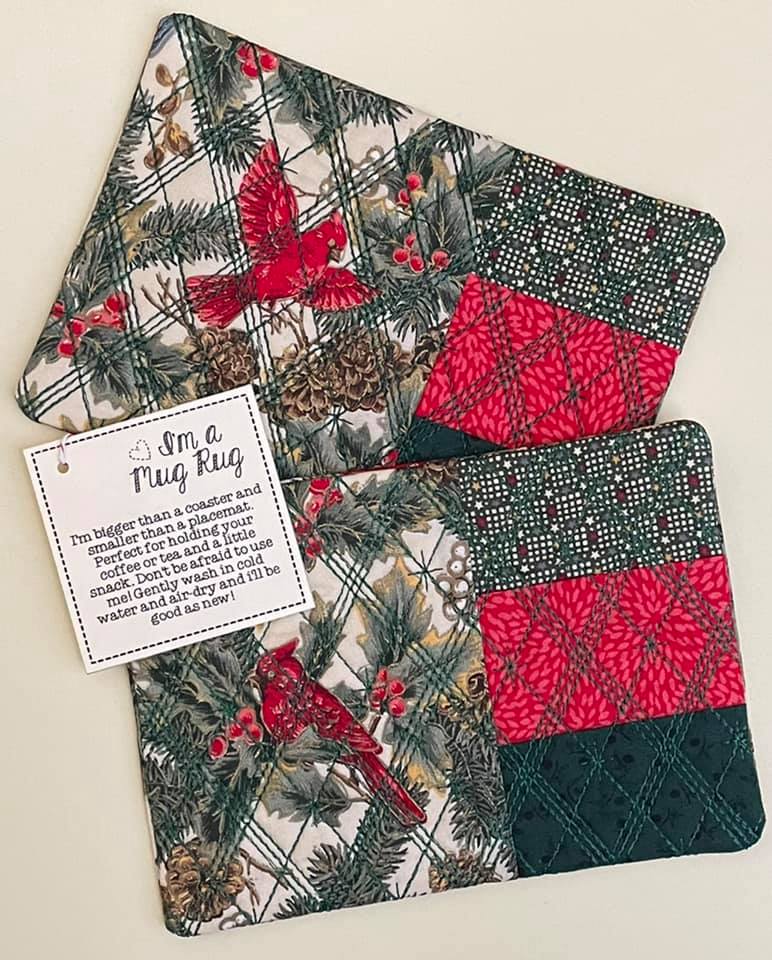 These mug rugs Martha made are just beautiful! She used our In The Hoop Christmas Patchwork Mug Rugs set and we just can't get enough. She did a wonderful job picking out the green and red fabrics and we absolutely love the cardinal fabric she chose as well! Adds such a lovely touch. Thanks for sharing, Martha.
---
Family Picture by Sheila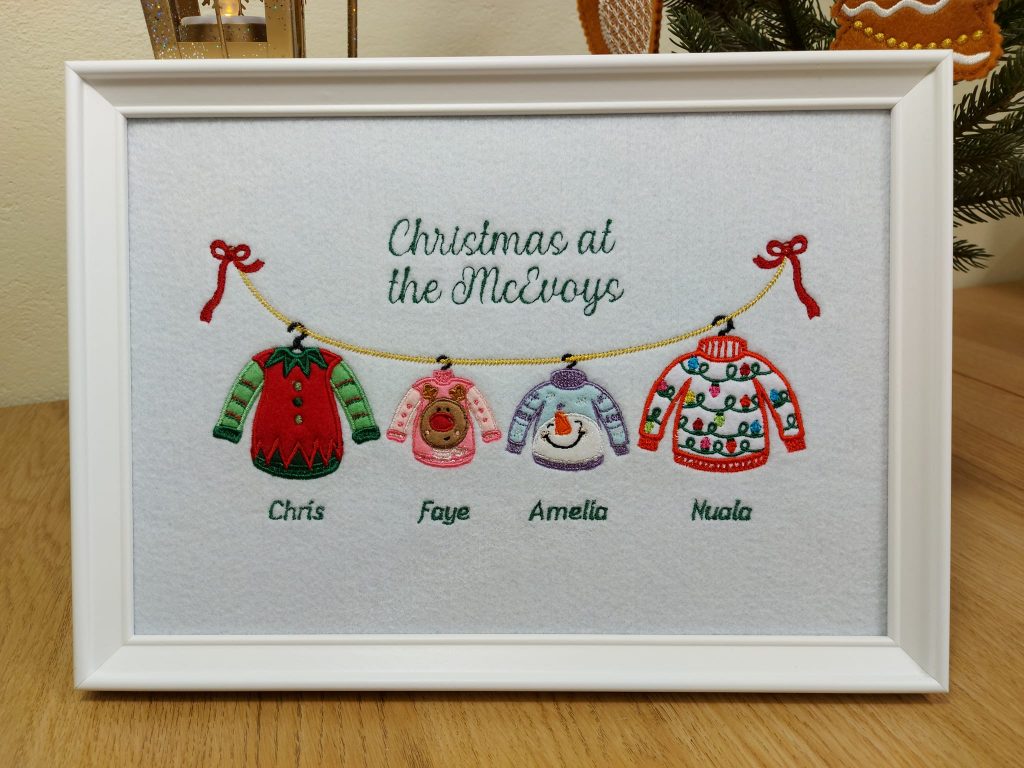 How cute is this?? Sheila used our Ugly Christmas Sweaters design set along with some of her own stitching to make this adorable family picture!! The Ugly Christmas Sweaters are available in Applique or Vintage Style. We love this project because everyone can pick out their own unique sweater design to go with their name. So creative and so fun, thanks for sharing, Sheila!
---
Pom Pom Hat by Chandra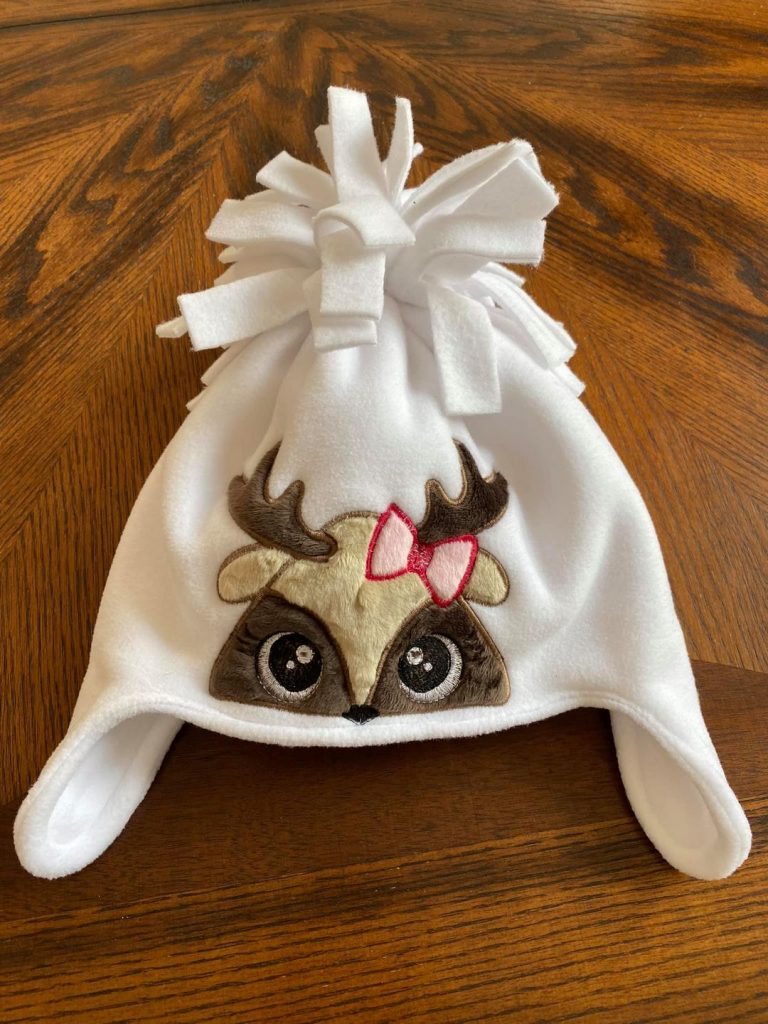 Last but not least is this pom pom hat Chandra made. How adorable is this?? We absolutely LOVE her use of our Peeker Animals 4 set and we think this will make a perfect Christmas gift this holiday season. Great job, Chandra!
---
Send us your Projects
We can't wait to see what you've been working on. If you have a recent project you are proud of, please send us a picture or two! To submit projects for our showcase, or if you have any questions, please email:
[email protected]
.
Want more JuJu Inspiration?
Check out more Customer Projects blog posts 
HERE
Want The Sets You Saw?
In The Hoop Christmas Patchwork Mug Rugs
Ugly Christmas Sweaters Applique
Ugly Christmas Sweaters Vintage
Peeker Animals 4