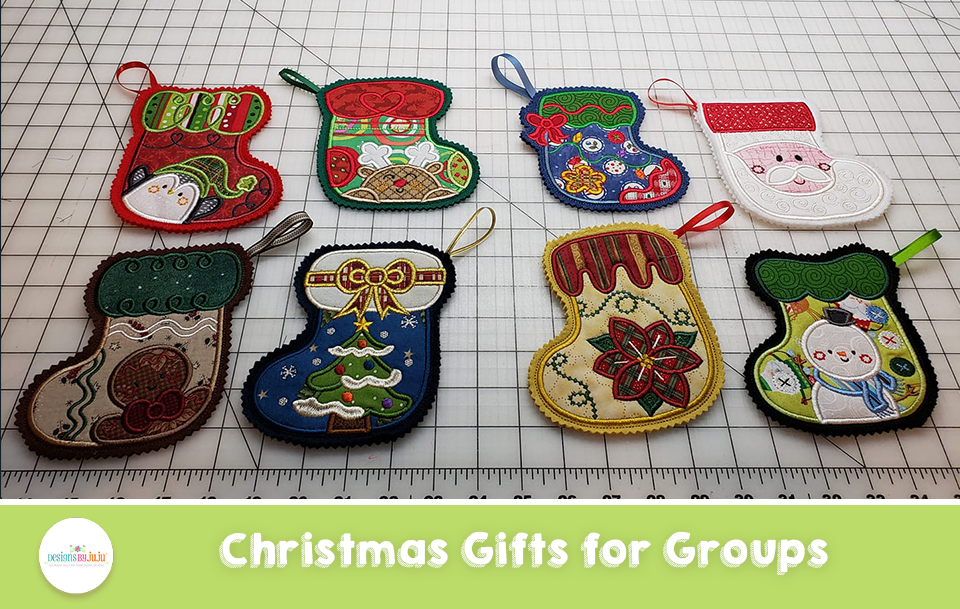 Thinking of making a Christmas gift for a group of people but need some inspiration?? Check this blog out! We put together some of our favorite Christmas gift ideas for groups of people (aka they're easy to duplicate!) from our
Designs By JuJu Embroidery Blessings Facebook Group
 and wanted to share them with you...
Fabric Baskets by Sandy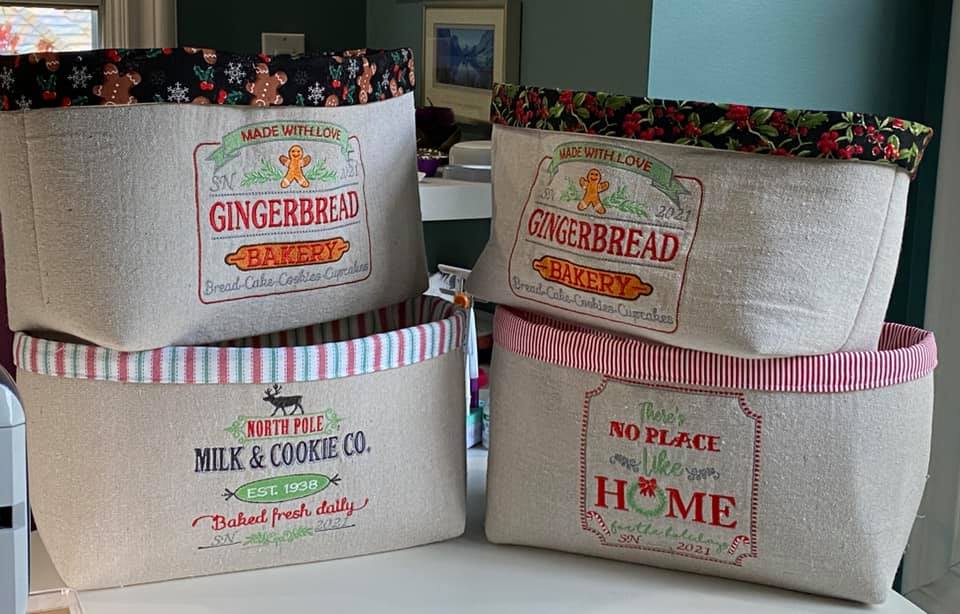 We are absolutely loving these fabric baskets Sandy made! The festive fabrics she used inside really complete the design and are just so cute! She used our Farm Fresh Christmas 7 and Farm Fresh Christmas 8 sets for this project and they look absolutely marvoulous. These would be great to give as-is or even filled with different items - maybe a kitchen or a bathroom theme! Thanks for sharing, Sandy.
---
Christmas Stockings by Sarahjo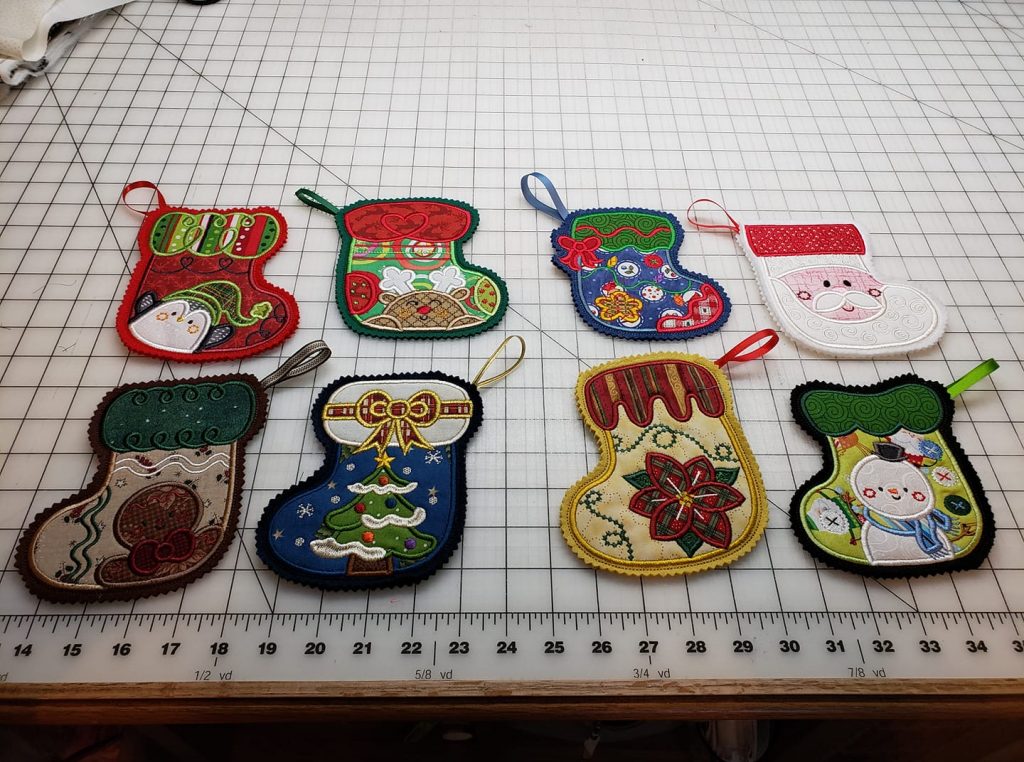 Sarahjo did such a wonderful job making these holiday stockings! These would be the perfect addition to anyone's Christmas tree. She used our Sweet Christmas Stockings Applique set for this project and they turned out adorable. They really get us in the holiday spirit. Thanks for sharing, Sarahjo!
---
Hats by Ruth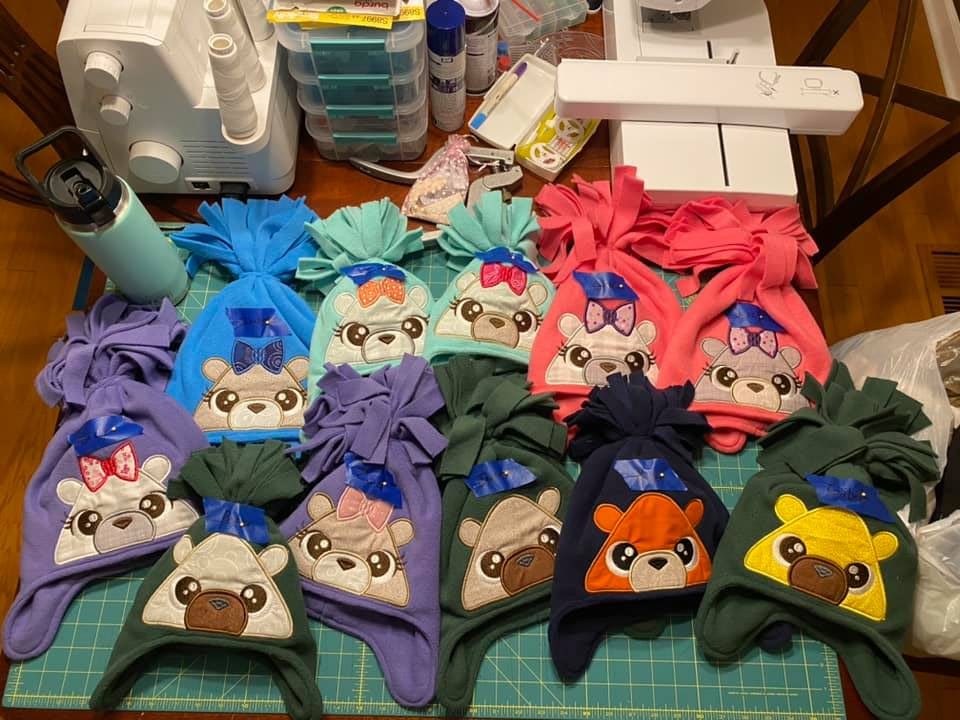 How stinking cute are these hats Ruth made for her nieces and nephews?? We love the different colors and think they are so fun for kids! She used our Peeker Animals 3 set for these hats and they turned out great. Wonderful job, Ruth!
---
Send us your Projects
We can't wait to see what you've been working on. If you have a recent project you are proud of, please send us a picture or two! To submit projects for our showcase, or if you have any questions, please email:
[email protected]
.
Want more JuJu Inspiration?
Check out more Customer Projects blog posts 
HERE
Want The Sets You Saw?
Farm Fresh Christmas 7
Farm Fresh Christmas 8
Sweet Christmas Stockings Applique
Peeker Animals 3