September 2023 Bonus Bundle
ALL PRICES ARE IN USD
PLEASE READ BELOW FOR ALL DETAILS OF THE BONUS BUNDLE OFFER
Spend $25 USD or more on ONE order and receive FIFTEEN pre-selected items for FREE (images and sizes below).
You may NOT combine orders to qualify for this bonus offer. We can not add items after an order is placed to qualify for this offer.
Multiple $25 orders placed will NOT result in different FREE designs or credit on www.designsbyjuju.com
These designs will automatically appear in your downloads AFTER the completion of your order.
They will NOT appear in your cart or on your email receipt. They always appear at the bottom of your order after the products you purchased. You may also search your downloads by date and set name.
*NOTE these designs are not available outside this promotion.
**NOTE USB and DVD additions do NOT count towards the order total to receive these bonus sets. You must spend $25 USD or more on designs in a single order.
***NOTE: This bundle is comprised of three DBJJ sets and twelve Munchkyms/DBJJ single designs (totaling FIFTEEN items).
Here are the FIFTEEN free items you'll receive with your order of $25 or more: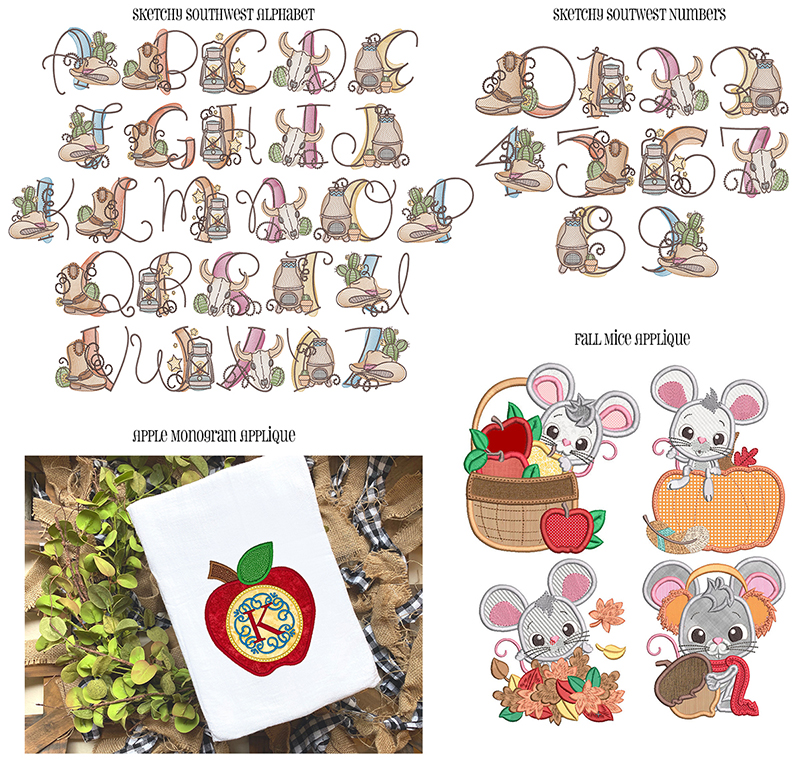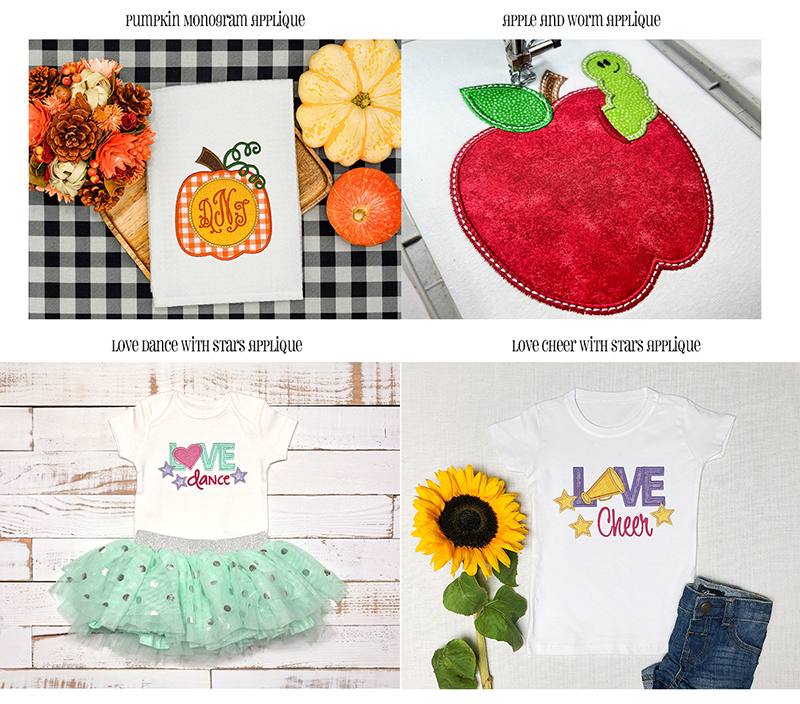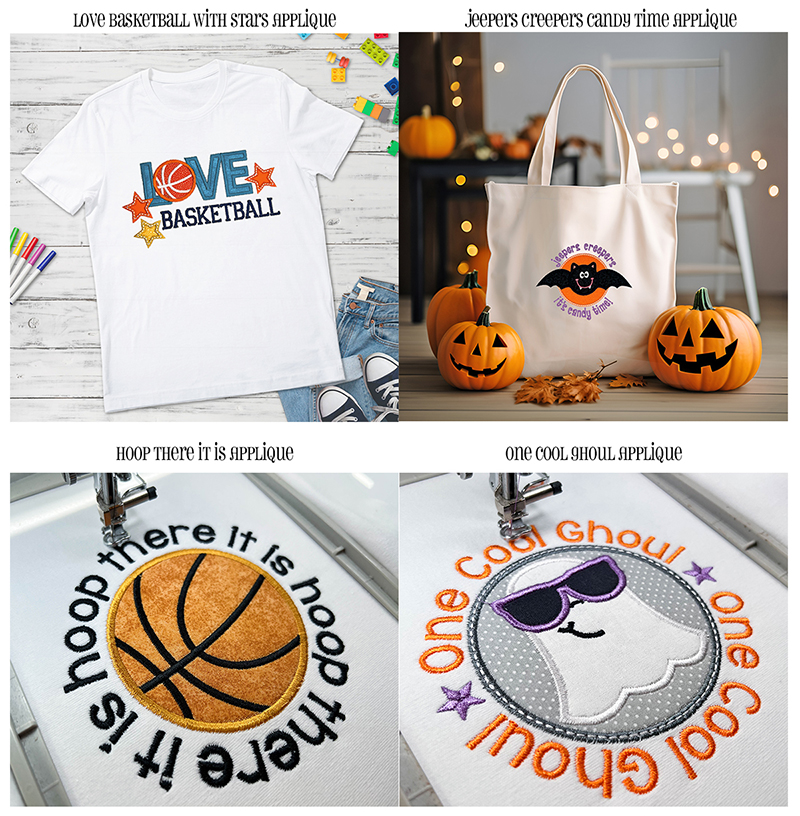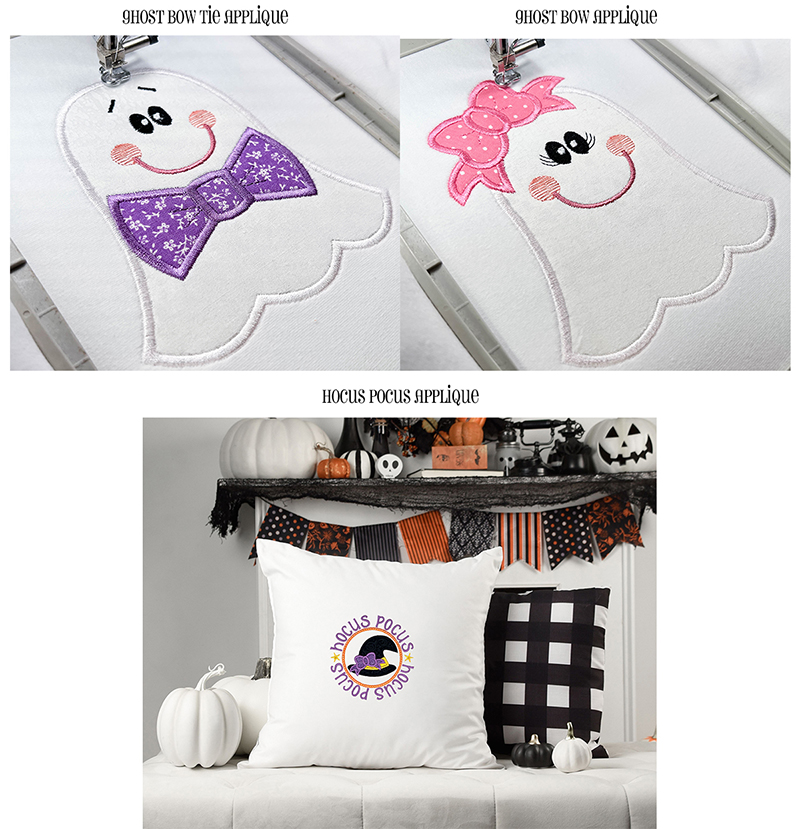 DBJJSketchy Soutwest Alphabet and Numbers come with 3-inch, 4-inch and 5-inch files.
DBJJ Fall Mice Applique comes with 4x4, 5x7, 6x10 and 8x8 files.
Apple Monogram, Pumpkin Monogram, Apple And Worm, Ghost Bow and Ghost Bow Tie comes with 4x4, 5x7, 6x10 and 8x8 files.
Hocus Pocus, Hoop There It Is, Jeepers Creepers Candy Time and One Cool Ghoul come with 5x7, 6x10 and 8x8 files.
Love Dance, Love Cheer and Love Basketball with Stars come with 5x7, 6x10 and 8x12 files.
*Note: Monograms used with Apple and Pumpkin frames are sold separately
Apple Monogram Applique shown with our Bella Monogram
Pumpkin Monogram Applique shown with our Dazzling Monogram